A 5-Day Trip in Fukuoka Prefecture & Northern Nagasaki Prefecture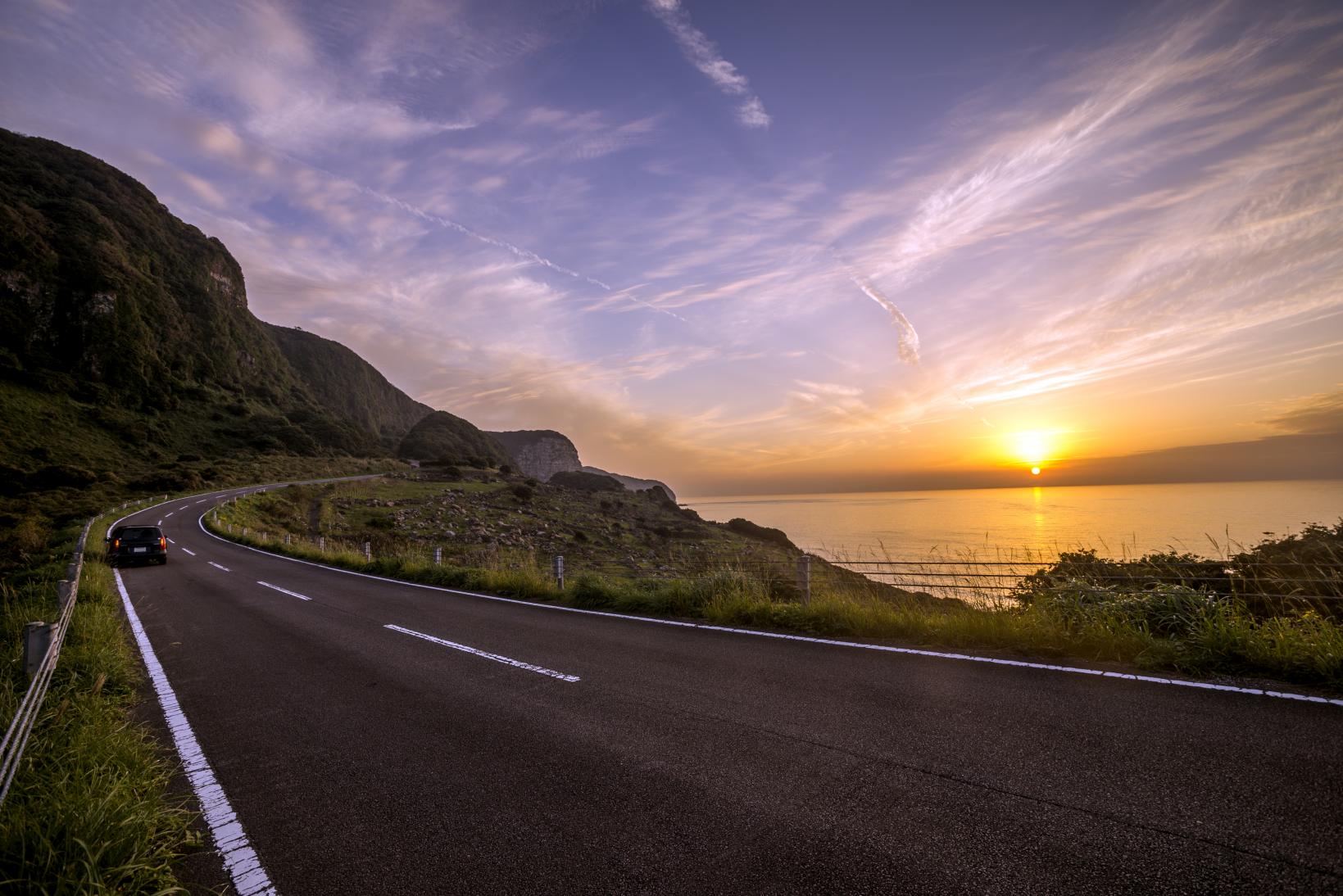 With this course, you can enjoy shopping, gourmet food, and superb views while experiencing attractions in both Fukuoka and Nagasaki prefectures.

Experience thrilling and impressive attractions at BOSS E・ZO FUKUOKA, view seasonal flowers at Nokonoshima Island Park, and have fun shopping in Fukuoka City.

In Nagasaki Prefecture, you can enjoy the spectacular scenery found only at Ikitsuki Sunset Way and Kujukushima Pearl Sea Resort, and dine on fried mackerel and Sasebo burgers.
Required Time:5days
Means of Transportation:by bus, walk, by ferry, by car
Print
START
Approx. 15 min. by bus from Fukuoka Airport to Hakata Station
【Day 1】Check in at Hotel
Immediately nearby on foot
【Day 1】Lunch at Nearby Restaurants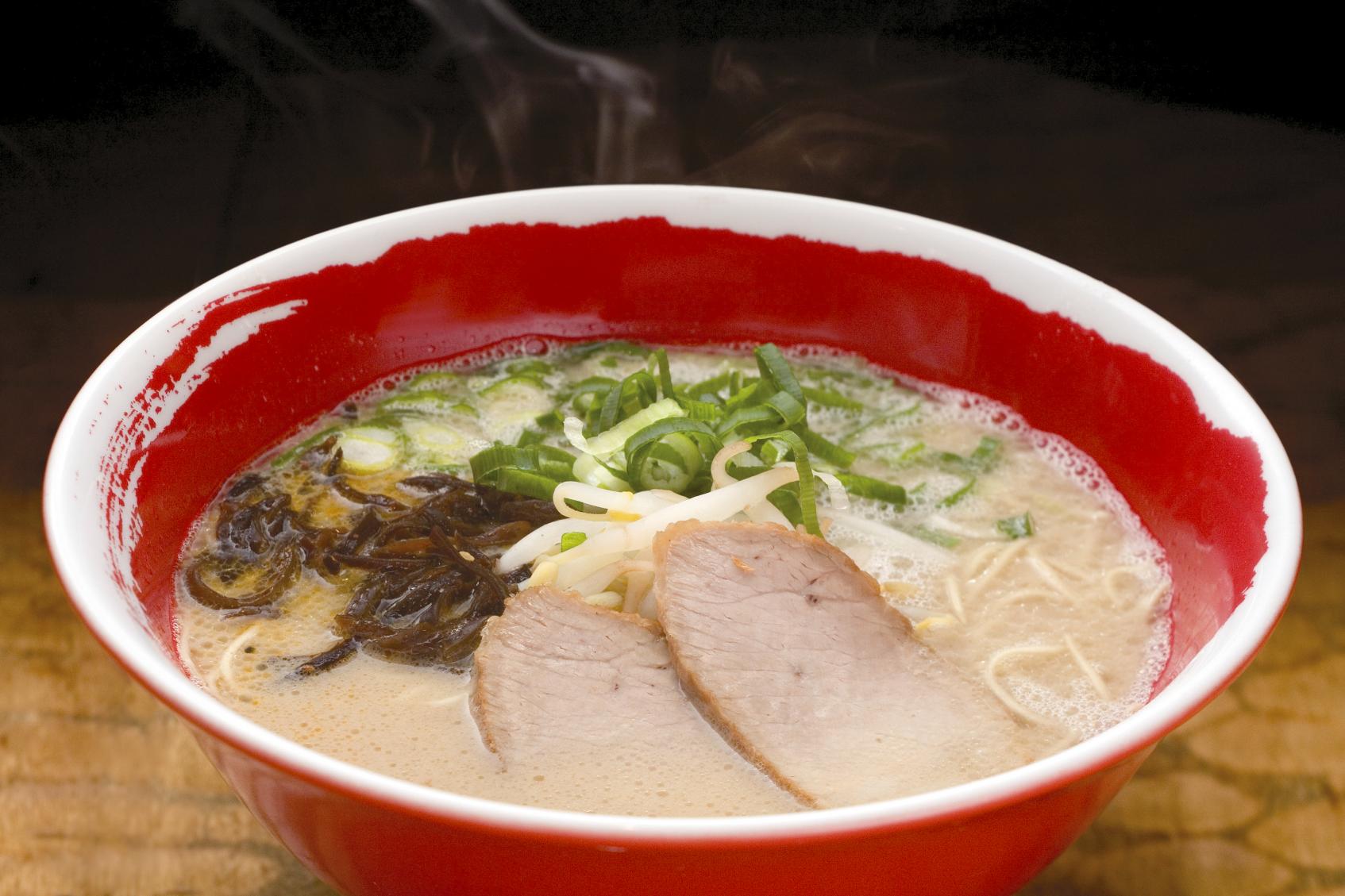 Hakata Ramen:
An average meal for the average Joe in Hakata would have to be Hakata ramen (noodles). Although its soup has a reputation for being cloudy, the color ranges from whitish to brown and the flavor from light to heavy depending on where you eat. In order to compete with rivals, each vendor creates a "secret recipe" by varying the seasoning and length of time they stew the pork-based "tonkotsu" soup.
There is a theory that Kyushu tonkotsu ramen originated in Kurume City, Fukuoka Prefecture with medium-thick noodles. The recipe gradually made its way to Fukuoka City, Tamana City, Kumamoto City and eventually to all of Kyushu except for Kagoshima Prefecture.
Unique to Hakata ramen are its thinner, straight noodles and the custom of receiving second helpings (kaedama)! Slices of barbequed pork, chopped green onions, and red pickled ginger top off this delicious dish.

Hakata Udon:
Legend has it that Fukuoka/Hakata is the birthplace of udon.
It's been claimed that Rinzai Zen Buddhist monk Enni Ben'en introduced udon making, at first, here in Hakata following his return home from China during the Kamakura period. A stone monument in Jotenji Temple of Hakata has an engraving stating that this is the origin of Udon-Soba as well.
The characteristics of Hakata udon are soft and tender noodles with refined broth. The local-favorite toppings are burdock fries and fried fish cake along with a side order of kashiwa rice ball - a Fukuoka-specialty flavored rice ball with chicken. Now, that's Hakata style.
【Day 1】BOSS E・ZO FUKUOKA
Enjoy spectacular views from these new attractions in Fukuoka!
On the Slider SUBE-ZO you can enjoy spectacular views and thrills as you start at a height of 40m and slide down the wall of the building to the ground. The facilities also have popular digital art exhibitions where you can enjoy a fantasy world.
【Day 1】Dinner at Nearby Restaurants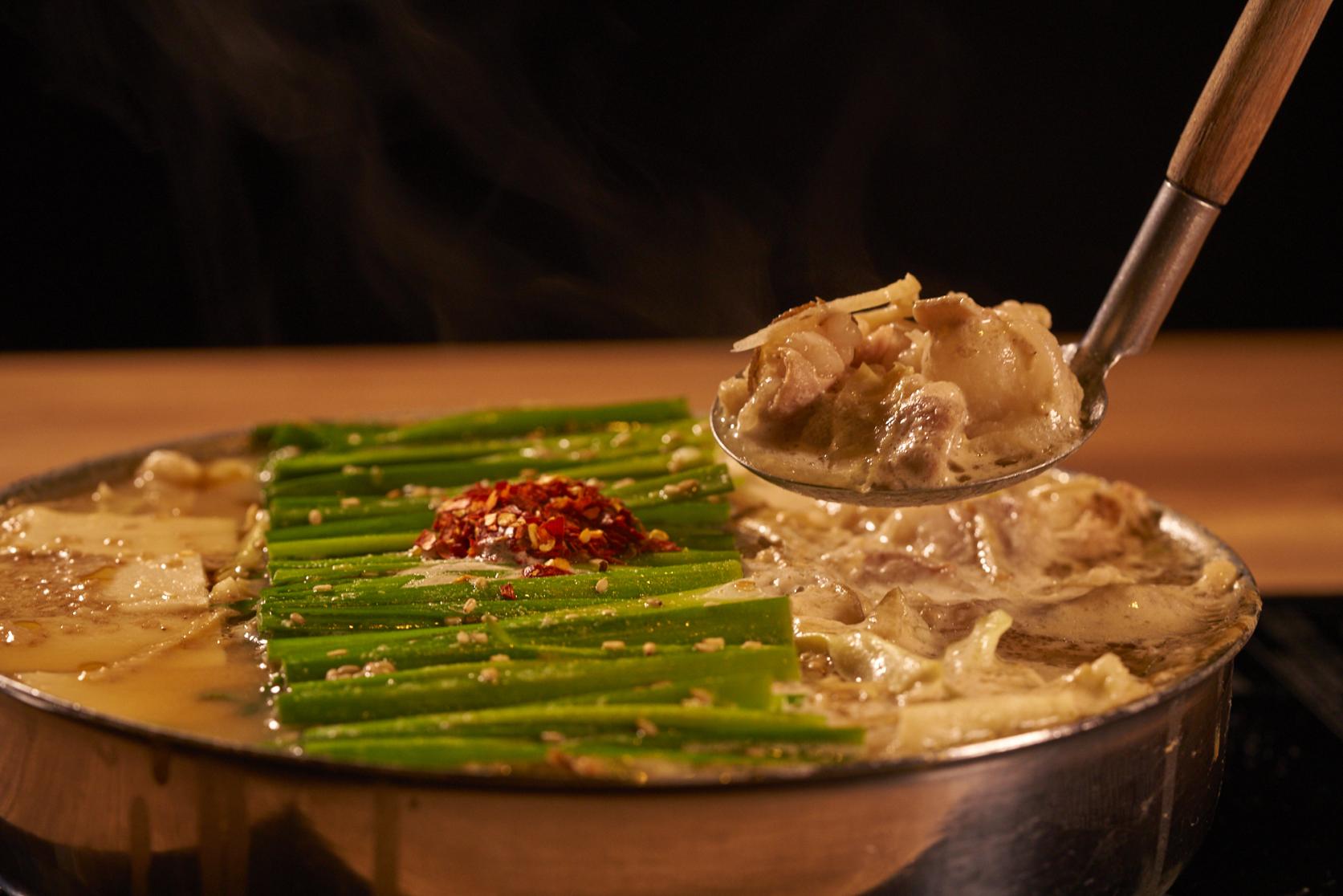 Motsu Nabe (Hot Pot):
A dish for the adventurous eater, "motsu" means "innards" (excluding the liver), usually from a cow. Vegetables like cabbage are piled on top of the meat along with hot peppers. The stew is then boiled in a miso or soy sauce based soup with plenty of garlic for flavor. It's served in various places throughout Fukuoka City, and ready-to-cook motsu nabe sets are also sold as souvenirs from Hakata at major hubs like train stations.
Immediately nearby on foot
【Day 1】Stay at Nearby Hotels
Approx. 45 min. by bus (Hakata Eki-mae A〜Nokonoshima Ferry Terminal), approx. 10 min. by ferry (Meinohama Ferry Terminal〜Nokonoshima Ferry Terminal), then approx. 15 min. by bus
【Day 2】Nokonoshima Island Park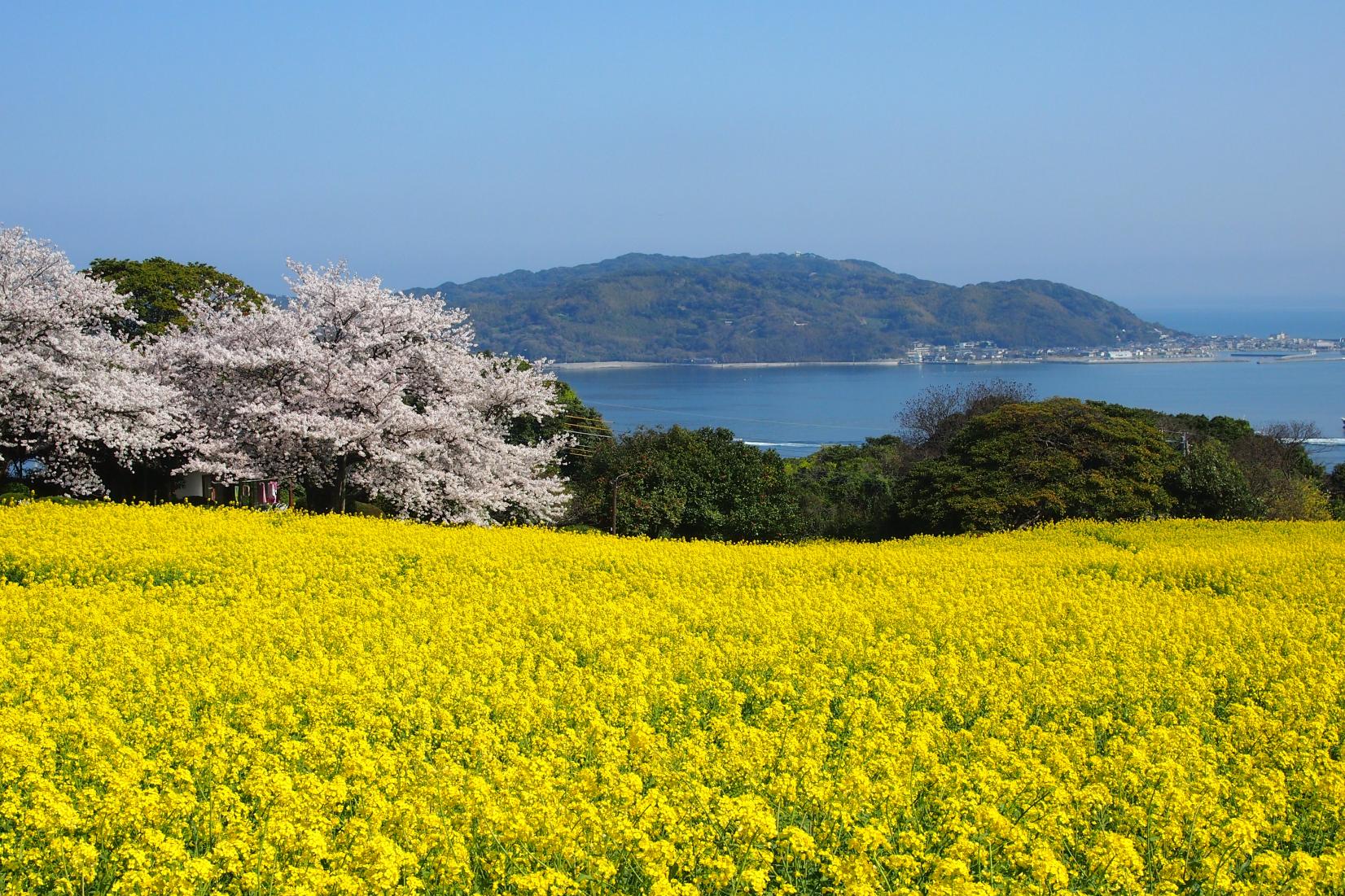 Located on the northern tip of Nokonoshima which floats in Hakata Bay, this natural park has ~30 types of seasonal flowers. The popular seasonal attractions include: rapeseed, cherry blossoms, poppies against the background of the sea in spring, sunflowers in summer, autumn leaves and cosmos in fall, and daffodils in winter. Within the park you can enjoy attractions such as "Nokonoko Ball"/a mini zoo/rope skiing/athletic areas, pottery experiences, and raku-yaki pottery painting experiences. The adjoining "Nokonoshima Camping Village" is popular as a summer bathing spot; you'll feel like you've come to a southern resort on a white beach surrounded by palm trees.

Cosmos Flowers (Early October - Mid-November)
Rapeseed Flowers (Early March ~ Mid-April)
Approx. 15 min. by bus, approx. 10 min. by ferry (Nokonoshima Ferry Terminal〜Meinohama Ferry Terminal), then approx. 45 min. by bus (Nokonoshima Ferry Terminal〜Hakata Eki-mae A)
【Day 2】Visiting Cafes, etc. in Fukuoka City
Popular cafes and hidden spots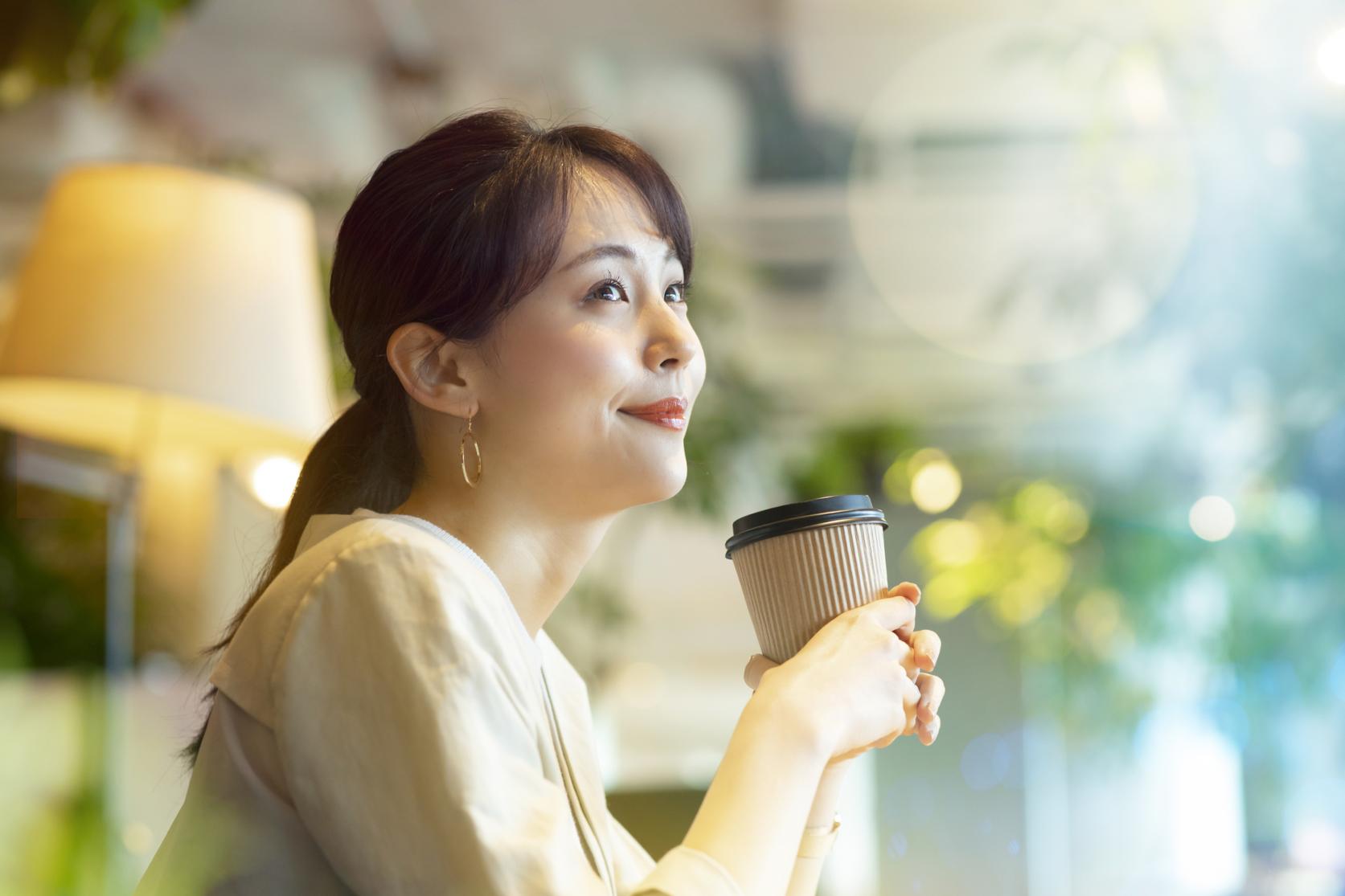 There are many popular cafes in the Hakata / Tenjin area, and the pancake and latte art shops are full of photogenic menus. Enjoy a leisurely stroll while looking for a shop you like.
【Day 2】Shopping in Fukuoka City
Shopping is one of travel's pleasures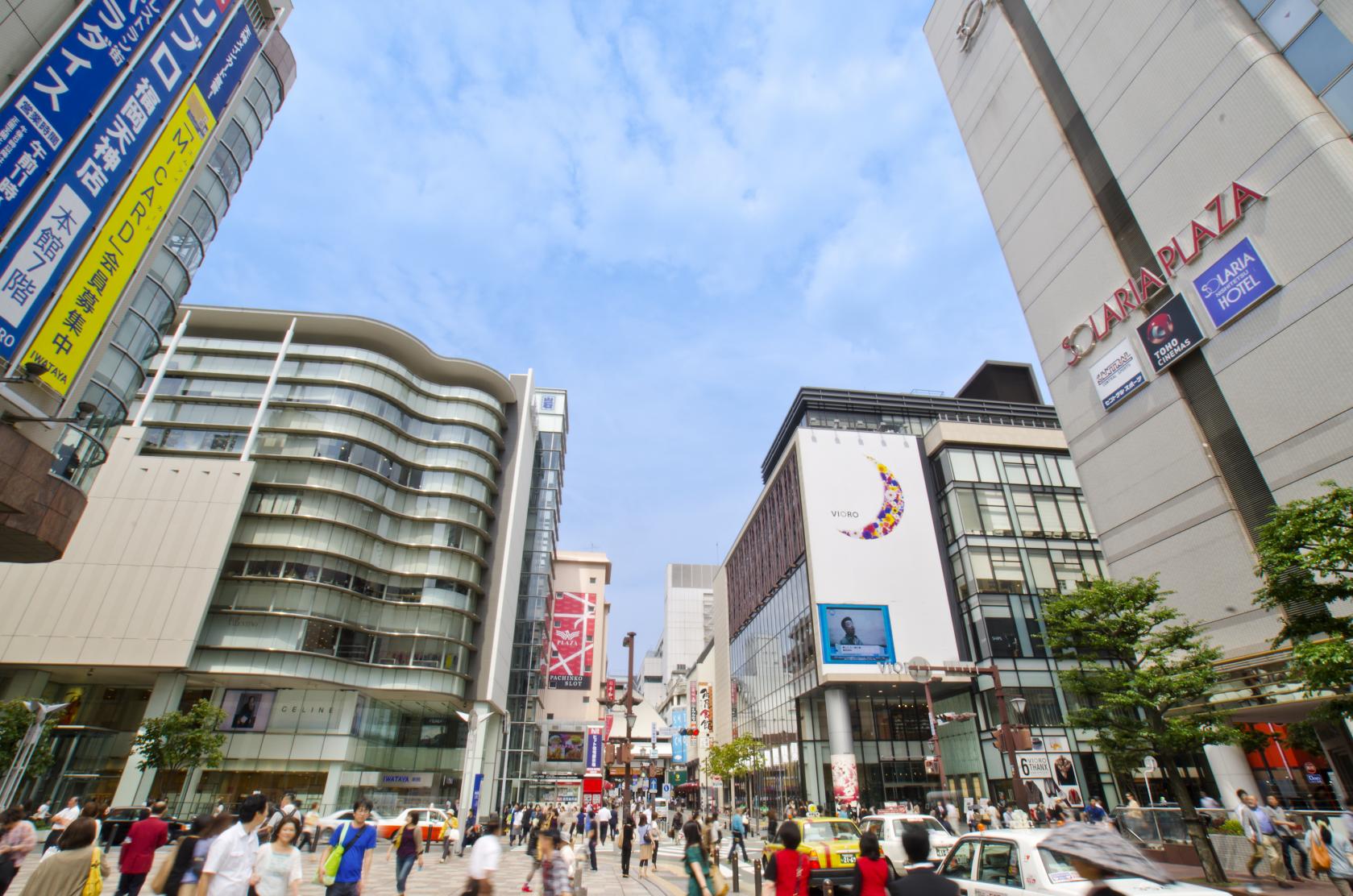 In Fukuoka City, the largest city in Kyushu, there is no shortage of places to enjoy shopping, such as in the area around JR Hakata Station and in the Tenjin area. Why not buy some memories of your trip?
【Day 2】Yatai (Food Stalls)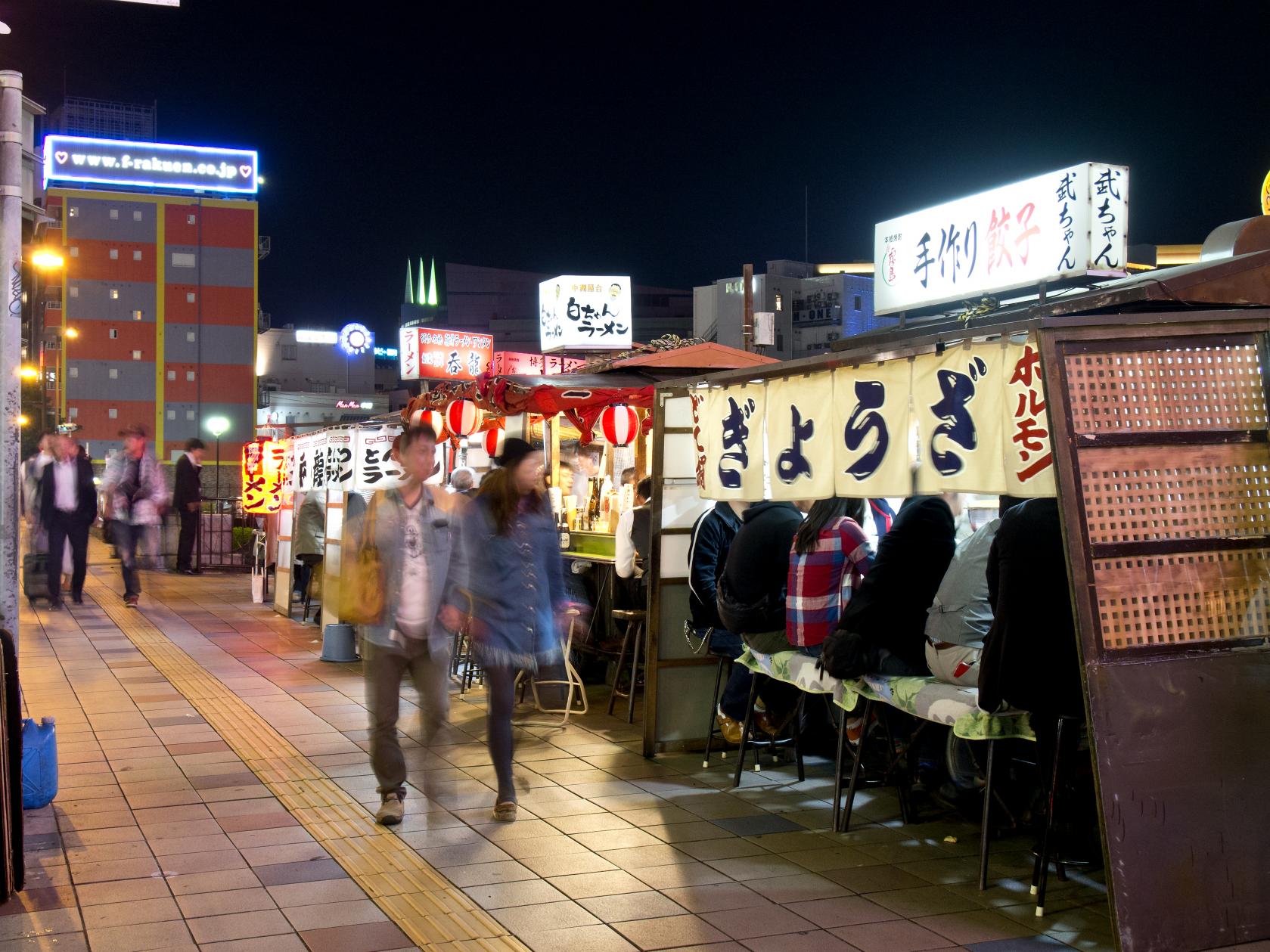 Yatai (food stalls) began as simple, portable eateries that appeared one after another in devastated cities throughout the country after World War II. Given their bleak beginnings, yatai can now be found throughout Fukuoka City. They have become a famed part of the Hakata nightlife, and can also be found in the Tenjin and Nagahama areas as well as along Showa Dori and the banks of the Nakagawa River in Nakasu. Serving an array of food including ramen noodles, fried dumplings, hotchpotch, tempura, and grilled skewers, yatai are a favorite of both locals and visitors to Hakata alike!
【Day 2】Stay at Nearby Hotels
Approx. 1 hour 30 min. by car
【Day 3】Fried Mackerel (in Matsuura City)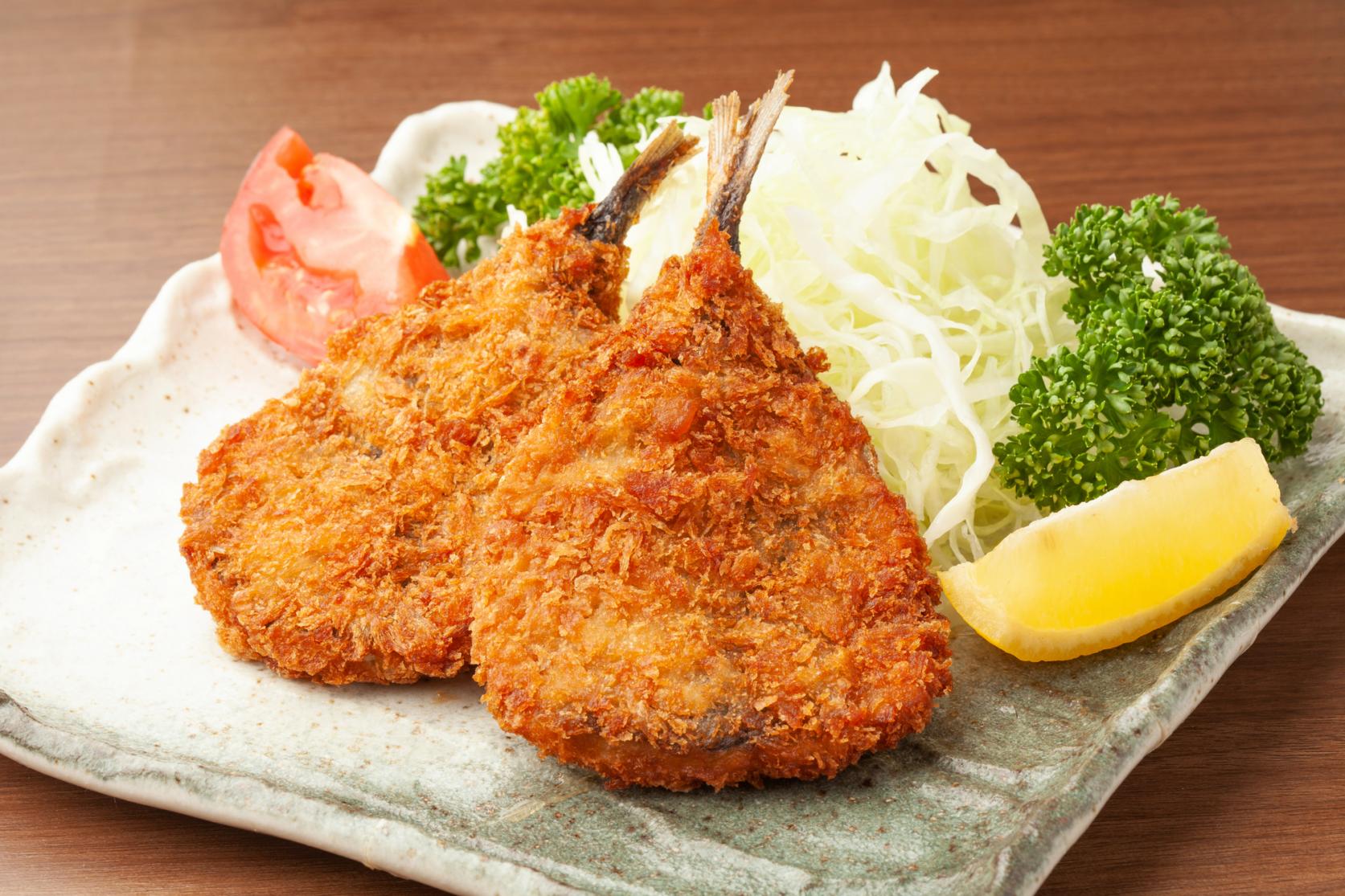 It is said that mackerel is in season from spring to summer, but Matsuura mackerel has stable, consistent quality throughout the year. There are many shops that fry fresh-caught mackerel, and Matsuura is known as the "fried mackerel paradise."
【Day 3】Hirado Bridge
A beautiful suspension bridge connecting the mainland and Hirado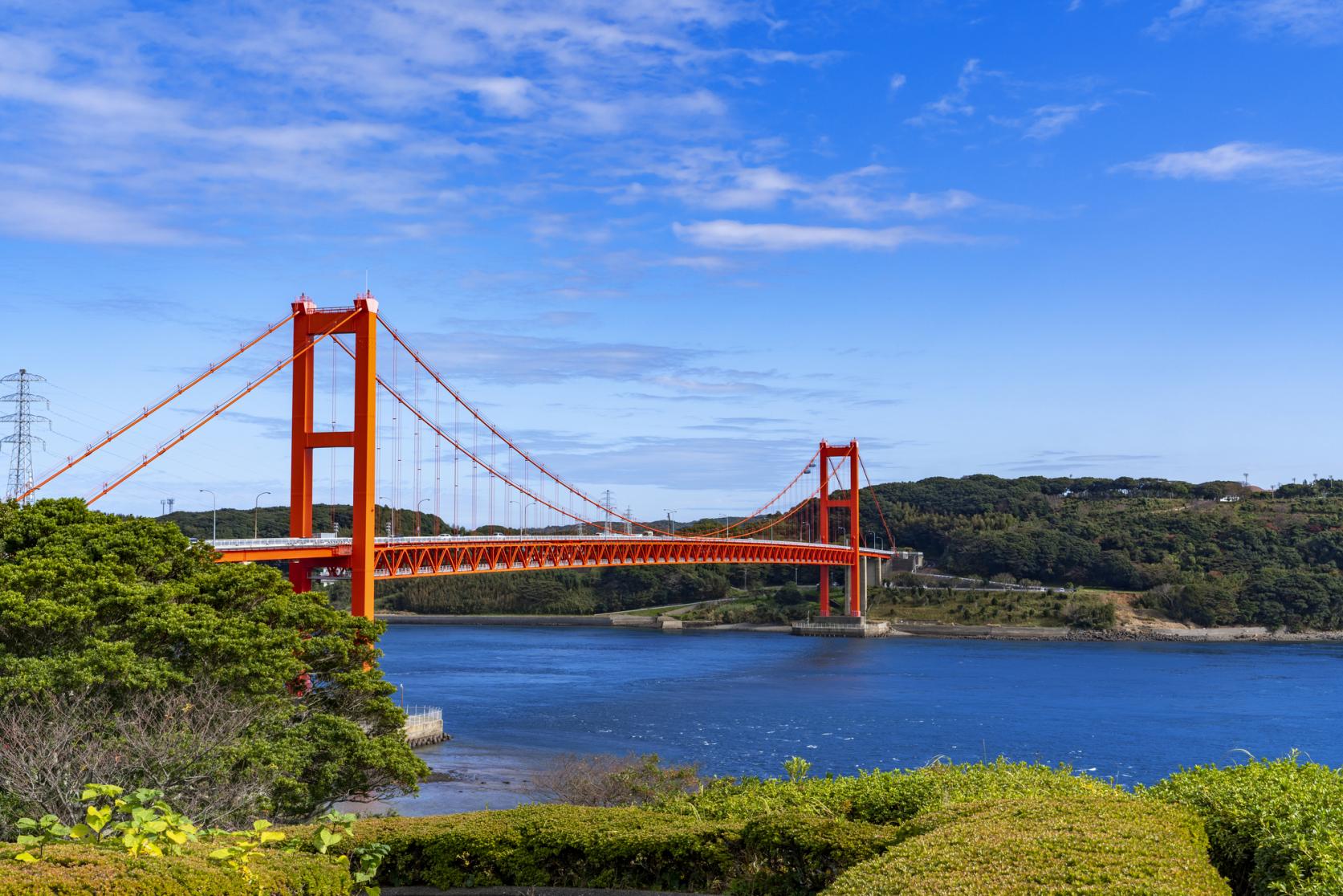 Hirado bridge, with a total length of 880m, connects the Kyushu island to Hirado. The bridge is a beautiful red during the daytime, and at night it is illuminated and lit up, making for a fantastic landscape.
【Day 3】Matsura Historical Museum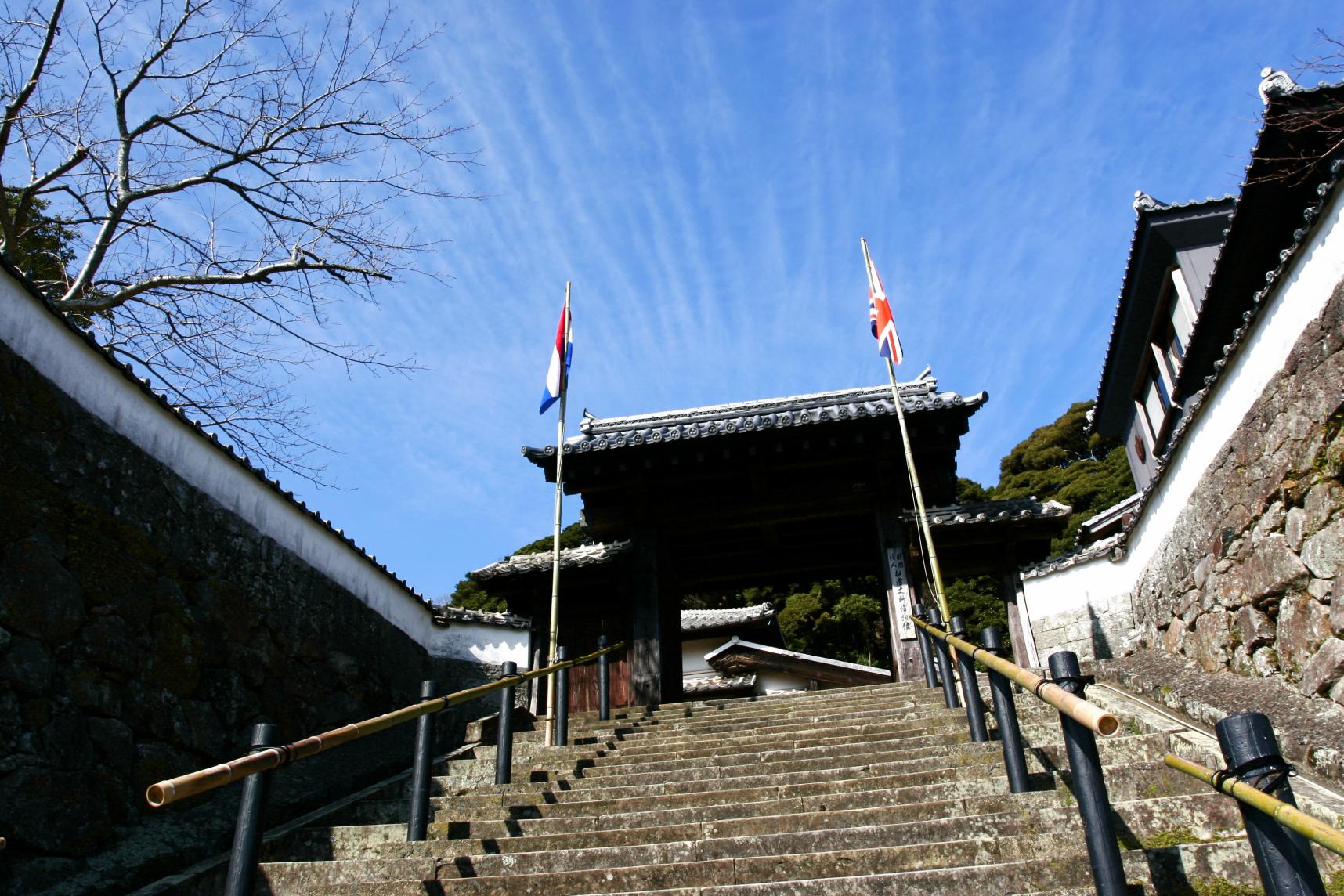 The Matsura Historical Museum houses the impressive residence of the Matsuura clan, who ruled the island from the 12th to 19th century, and prospered through international trade. Inside the museum, you can try on a samurai helmet or a single layered Japanese Kimono.

You can also enjoy an original samurai-style green tea and authentic sweets with its 400 years of tradition at a thatch-roofed tea ceremony house located at the side.
| | | |
| --- | --- | --- |
| Address | | 859-5152 長崎県平戸市鏡川町12番地 |
| TEL | | 0950-22-2236 |
| Hours of Operation | | 8:30~17:30 |
【Day 3】Zheng Chenggong Memorial Museum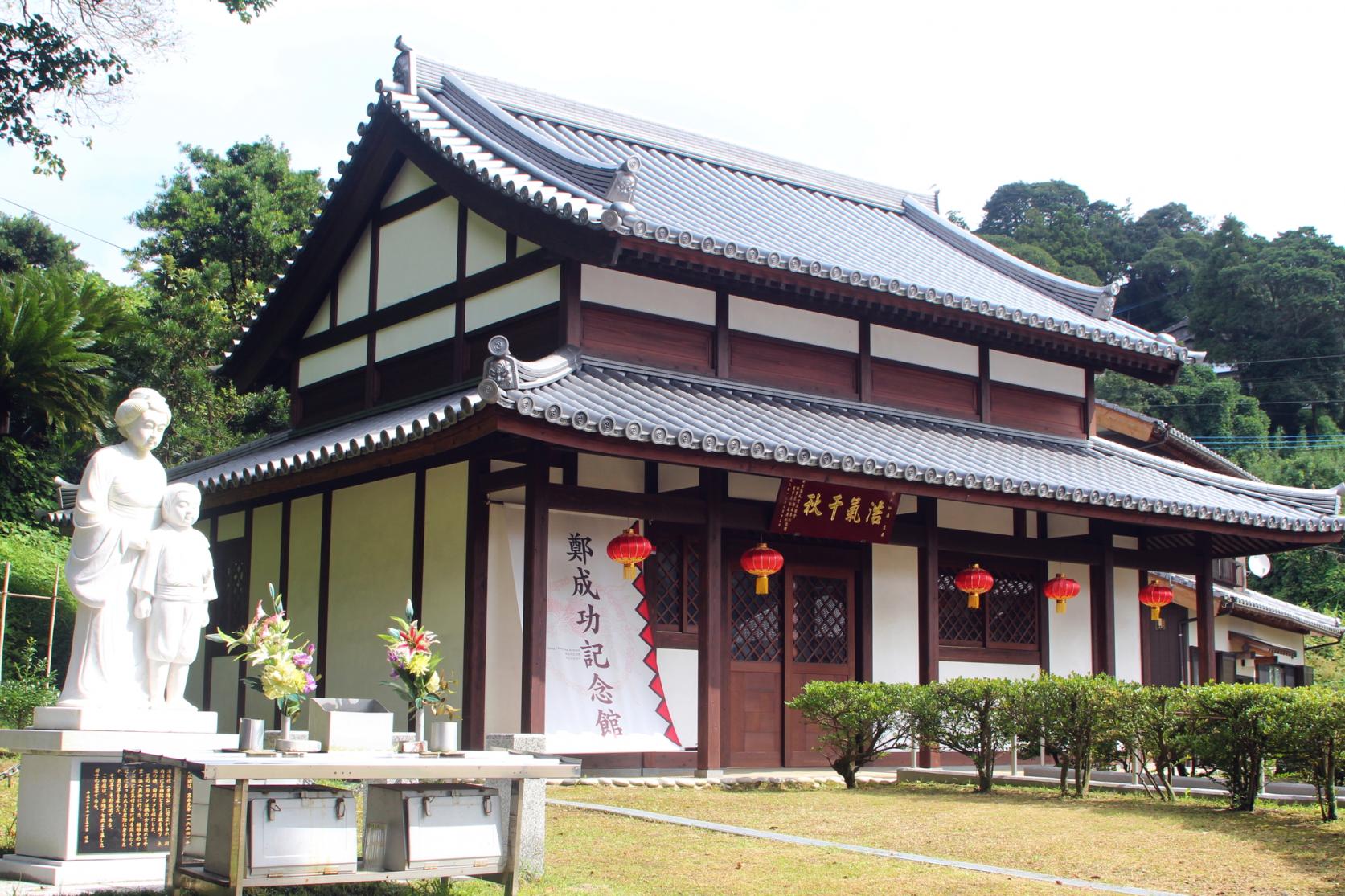 Zheng Chenggong was a great contributor to the battle against the Qing Dynasty and the Restoration of the Ming Dynasty.
His father was Zheng Zhilong, the leader of a Chinese merchant group and served the Ming Dynasty. His mother was Tagawa Matsu, who was the daughter of a merchant in Nagasaki. He was called Fukumatsu in his childhood and also had a Chinese name, Zheng Sen. As he was later given a name Zhu, the loyal family name of the Ming Dynasty, he was given a nickname Koxinga, which means "the man of the loyal name".
He longed for the restoration of the Ming Dynasty and fought against the Qing Dynasty until he died of disease. He is well known to Japanese people as a model of the protagonist of a play written by Chikamatsu Monzaemon.
The Zheng Chenggong Memorial Museum was founded to represent the place he was born and grew up for the first seven years of his life, praise his great achievements, and convey it to future generations.
【Day 3】Childbirth Rocks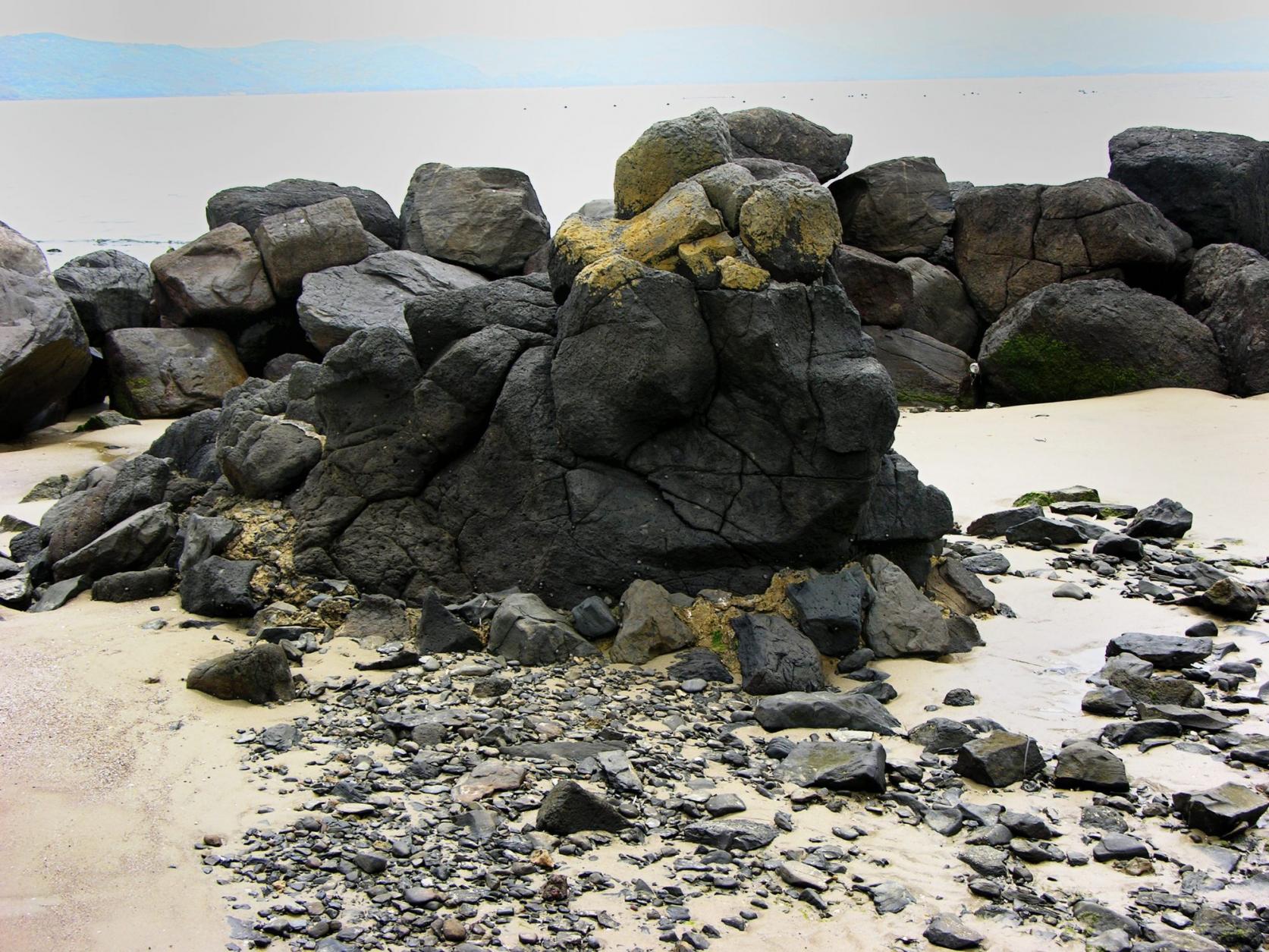 【Day 3】Ikitsuki Sunset Way
Grandstand view of the sea and cliffs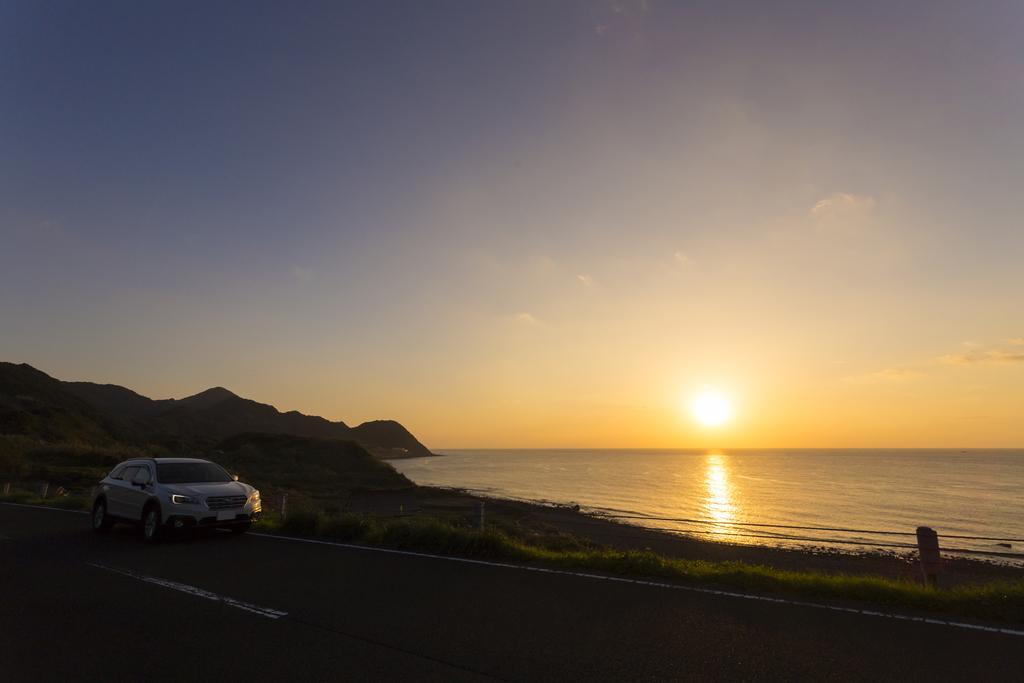 A driving route that allows you to make a circuit of Ikitsuki Island. The Ikitsuki Sunsetway begins when you cross the Ikitsuki Bridge from the main island of Hirado, and you can enjoy an excellent drive while taking in the horizon. On clear days there is a magnificent view of the setting sun.
【Day 3】Stay at Nearby Hotels
【Day 4】Emukae Officially Appointed Inn
Lodging site for the Hirado feudal lord and a sake brewery built around the year 1700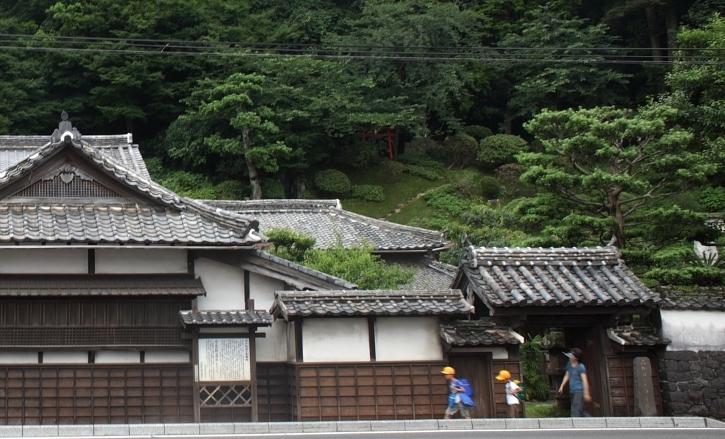 The lodging feature a variety of stylish constructions, including features built by gardeners who came all the way from Kyoto. The "Motozo" brewery was created to cultivate sake yeast, and this very rare brewery is a work of art left by the masters of the era.
【Day 4】Kujukushima Pearl Sea Resort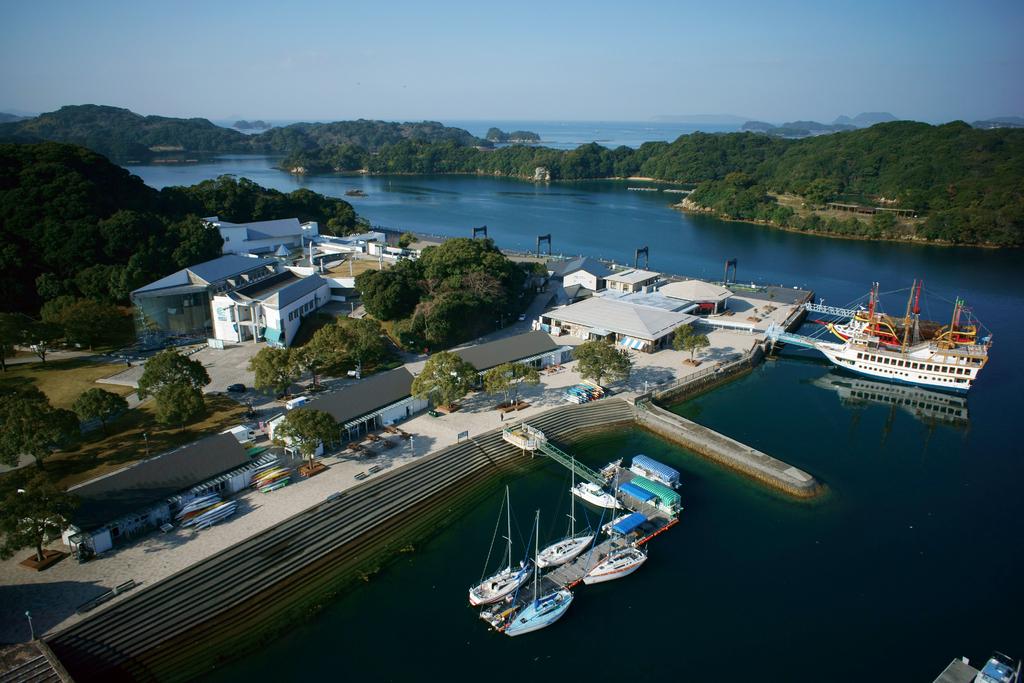 Although called "Kujukushima" (literally translates to "ninety-nine islands" and referring to the fact that there are so many), there are approximately 208 small islands in the area. Located inside Saikai National Park, the area has been registered in the "Most Beautiful Bays in the World" club.

The coast is dotted with observatories and look-outs to admire the scenery and not to mention the shimmering orange sunset display that mother nature puts on here! In fact, the evening view from Ishidake Observatory appeared in the movie "The Last Samurai" as an emblem of Japanese coastal beauty.

At the Kujukushima Pearl Sea Resort, you can ride an excursion boat, try yacht sailing, rent a kayak, or visit the aquarium Umikirara for a closer look at the amazing marine wildlife inhabiting the waters around the islands.
【Day 4】Ishidake Observatory
An observation spot with a wide, panoramic view of the Kujuku Islands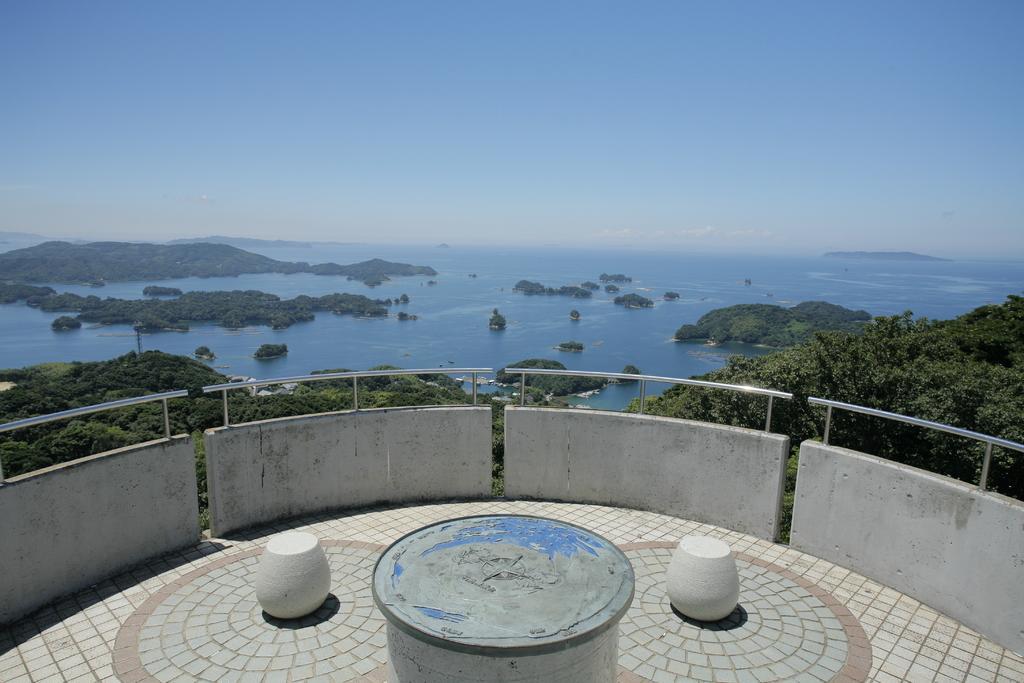 Located at the top of Mt. Ishidake at an altitude of 191m, this spot provides a great view of the Kujuku Islands. Many people visit for the impressive 360° view and to look at the islands below. The island scenery at the beginning of "The Last Samurai" movie was shot from here.
【Day 4】Sasebo Burger
Local soul food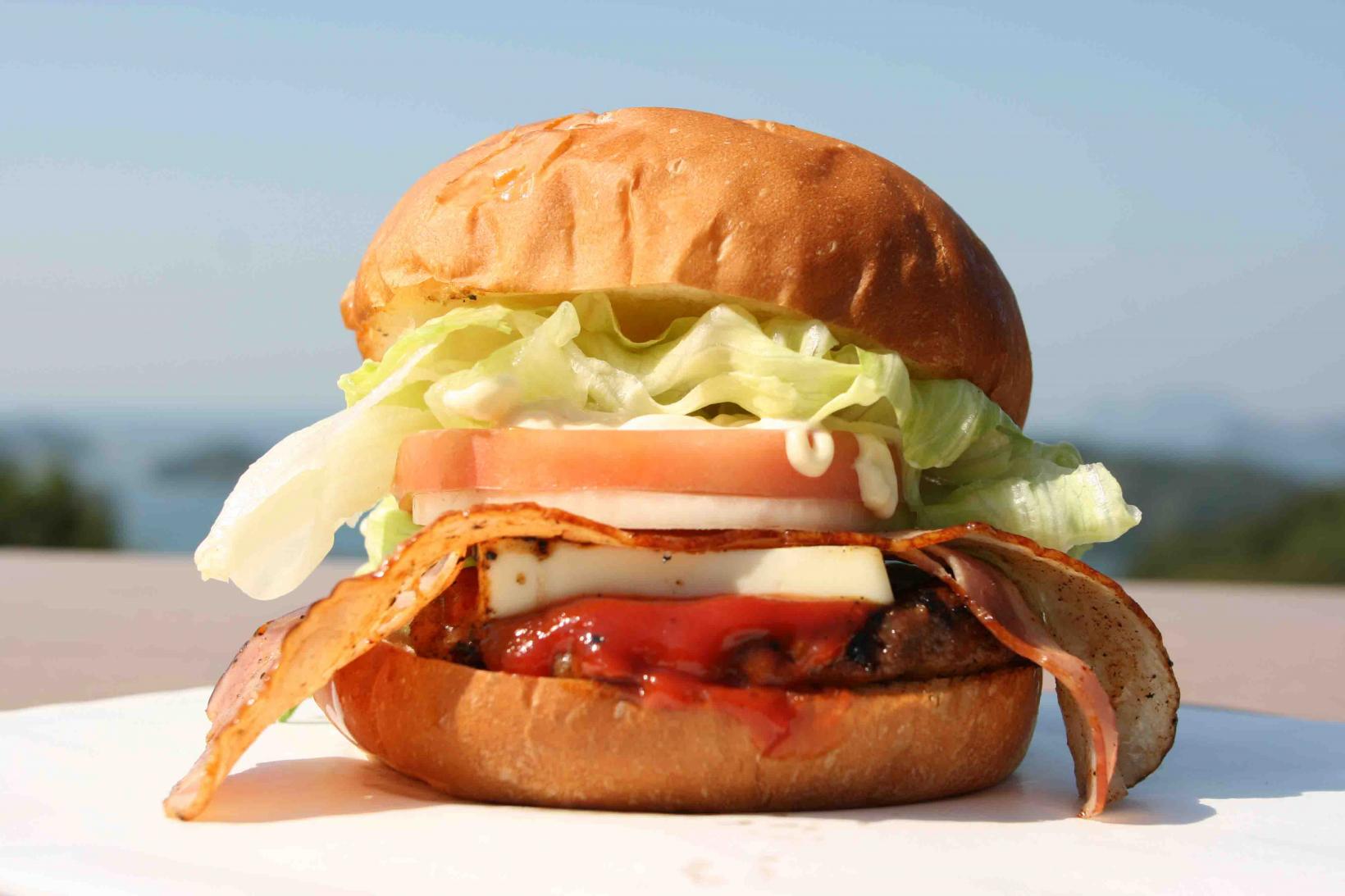 This specialty burger, which is handmade according to each customer's order, is offered at stores in Sasebo City. It is said that it got its start when U.S. Navy officials introduced American recipes, and now there are approx. 30 burger shops scattered around the city.
【Day 4】Huis Ten Bosch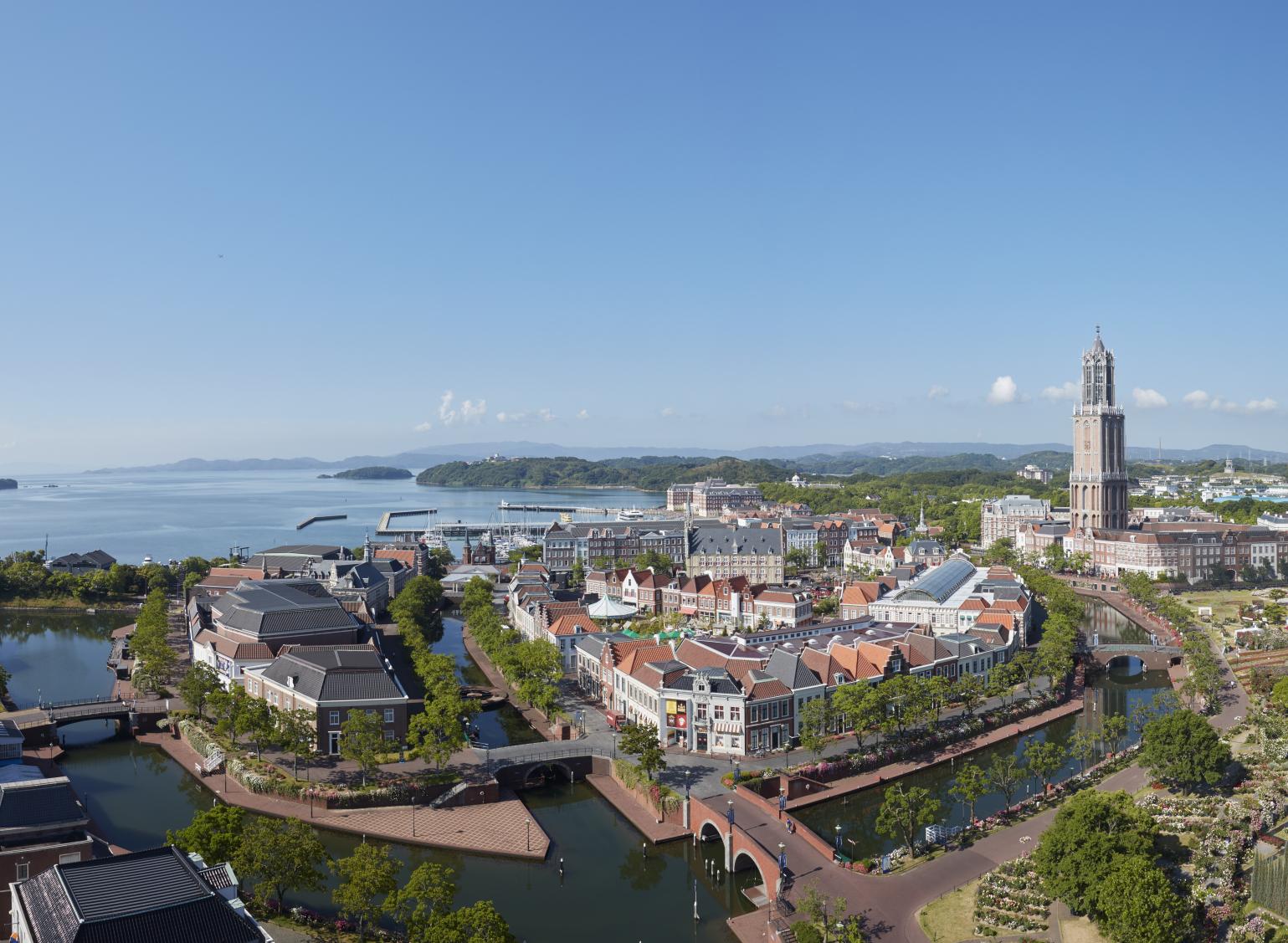 Huis Ten Bosch is a residential-style resort built to resemble a 17th century Dutch town. Built with special permission from the Dutch royal family, Palace Huis Ten Bosch is a reproduction of the residence of Her Majesty the Queen of The Netherlands.
In English, Huis Ten Bosch means "house in the forest," and true to its name, this residential-style resort is surrounded by greenery and seasonal flowers. Huis Ten Bosch is well-known for its Flower Kingdom, where flowers bloom throughout the year. In addition, Huis Ten Bosch won the "Event of the Year: Gardening World Cup" title during the 2013 Canadian and International Garden Tourism Award (a competition between the top gardeners in the world).
Another major event at Huis Ten Bosch is the
"Kingdom of Light"
, which is crowned to be "No.1 in the National Illumination Ranking General Entertainment Category" for seven consecutive years since 2013.
At Huis Ten Bosch, various activities and entertainment such VR experiences, marine sports, shopping and dinning are available to visitors.
In addition to being a resort theme park, Huis Ten Bosch also has a "Next Generation Park"; an environmentally-advanced area based on the concept of sustainable systems, which was opened in 2010.
Information

| | | |
| --- | --- | --- |
| Address | | 859-3292 長崎県佐世保市ハウステンボス町1-1 |
| TEL | | 0570-064-110(ハウステンボス総合案内ナビダイヤル) |
| Hours of Operation | | 9:00~22:00(Last entry at 21:00) ※Hours of operation may change depending on the day. |
| | | |
| --- | --- | --- |
| Address | | 859-3292 長崎県佐世保市ハウステンボス町1-1 |
| TEL | | 0570-064-110(ハウステンボス総合案内ナビダイヤル) |
| Hours of Operation | | 9:00~22:00(Last entry at 21:00) ※Hours of operation may change depending on the day. |
【Day 5】Hasami Ceramics Hall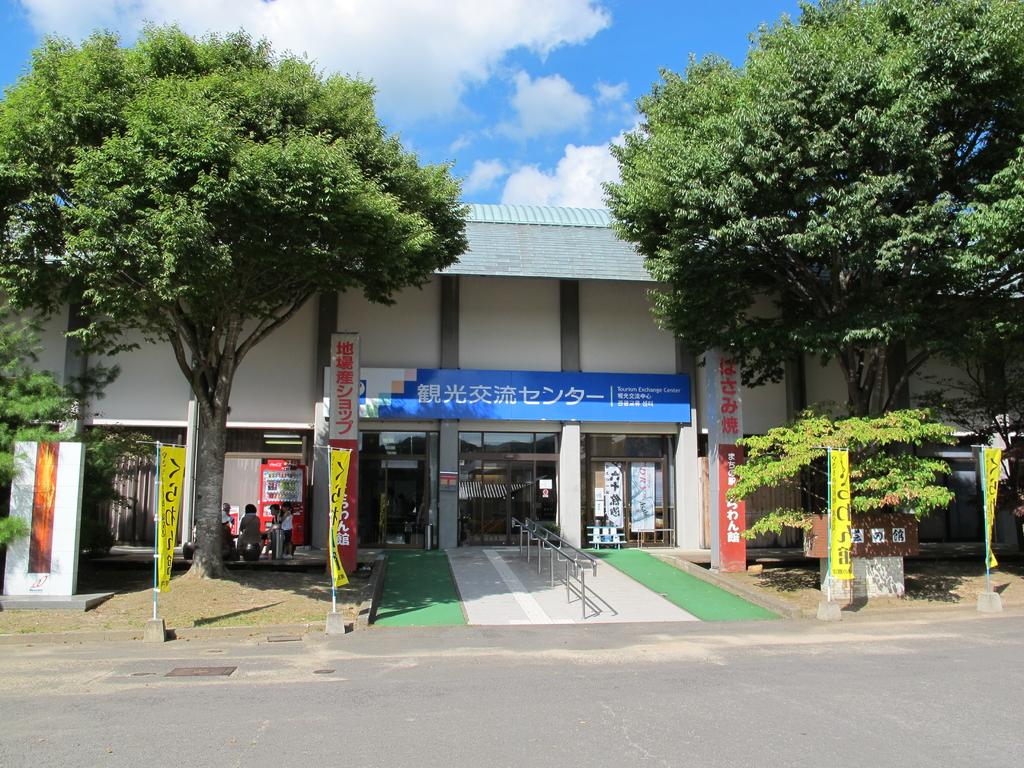 Located next to Hasami Yakimono Park, the Hasami Ceramics Hall offers hands on experiences as well as informative displays on the history and traditions of Hasami ware.

The first floor of Hasami Ceramics Hall offers activities such as pottery painting and pottery wheel experience; it also has a Hasami pottery shop. The second floor exhibits a wide range of work produced by traditional craftsmen, as well as many traditional Hasami ware including "kurawanka bowls" and "compra bottles". There is even a pottery painting robot that will explain to you the history of Hasami ware!

Every year during Golden Week, the Hasami Pottery Festival is held at the Hasami Yakimono Park, and it is a popular event for locals and tourists alike.
| | | |
| --- | --- | --- |
| Address | | 859-3711 長崎県波佐見町東彼杵郡井石郷2255-2 |
| TEL | | 0956-85-2290(波佐見町観光協会) |
| Hours of Operation | | 9:00~17:00 |
【Day 5】Stroll through Hasami's Nishi-no-hara district
Renovated pottery workshops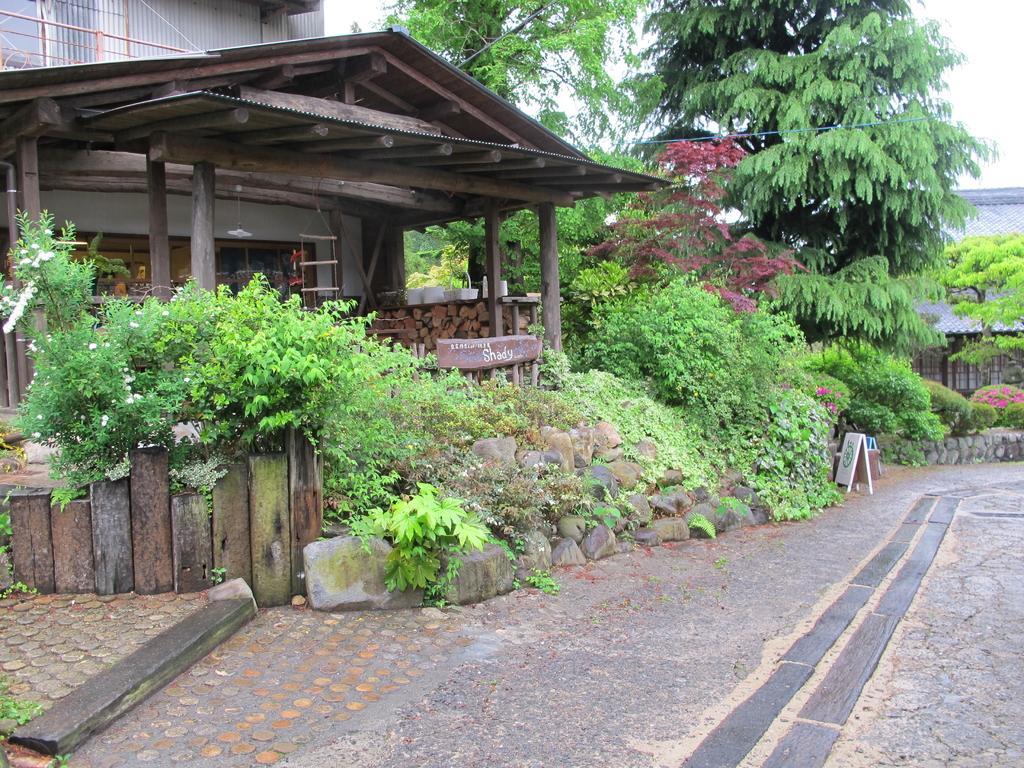 Cafes, restaurants, and a variety of general stores are located in the center of Hasami, the pottery district. There are many unique and fashionable shops that are well-liked by young people, and the area is especially popular with ladies.
【Day 5】Higashisonogi Tea Plantation / Factory Tour / Lunch
Take a break with rich, flavorful tea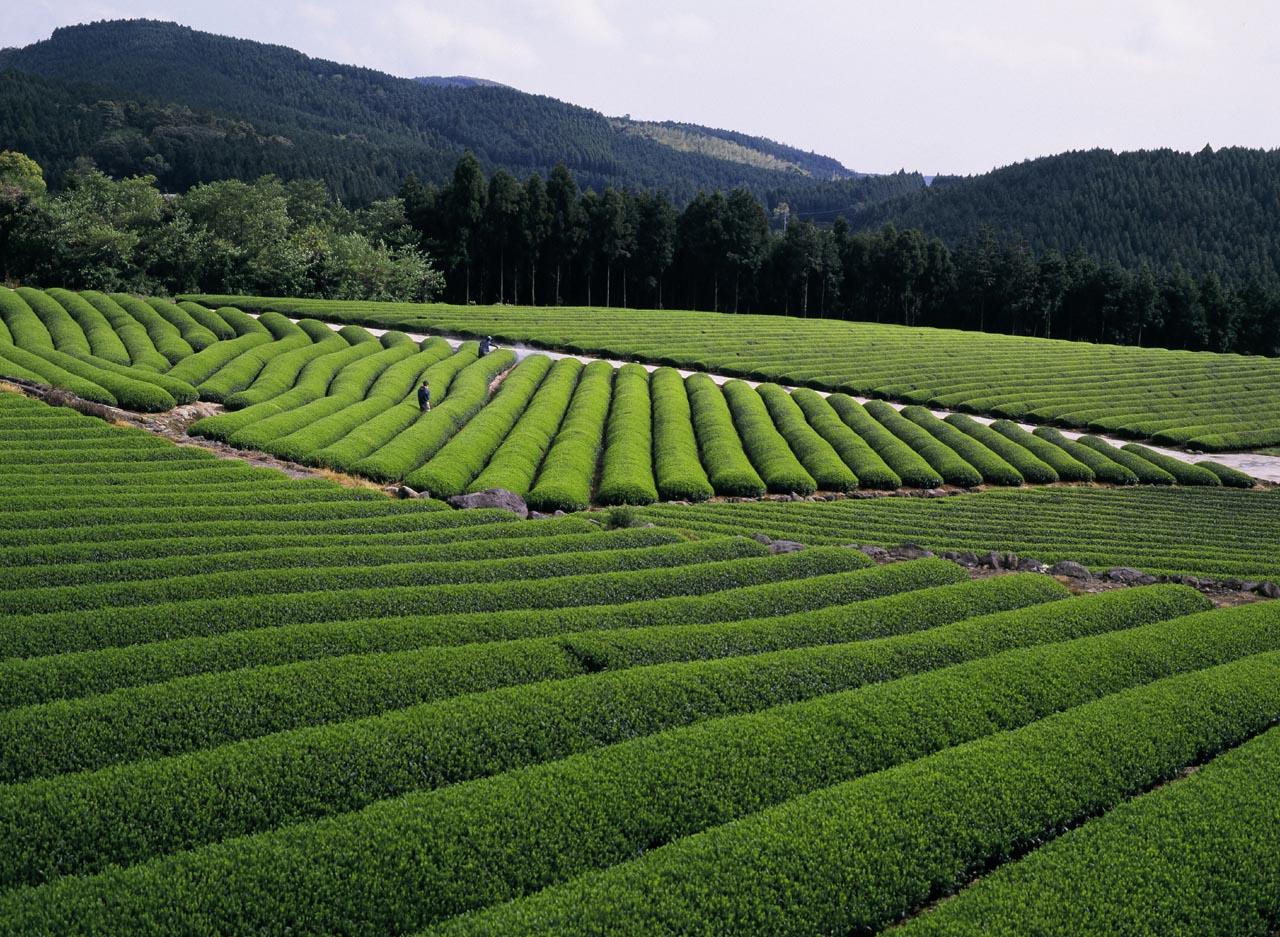 Higashisonogi Town produces approx. 60% of the tea in Nagasaki Prefecture, and "Sonogi tea" has a rich taste with less bitterness. In addition to enjoying the tea plantations spread out on the hill, you can also tour the factory and enjoy lunch in the surrounding area.
【Day 5】Omura Parking Area
The Lover's Sanctuary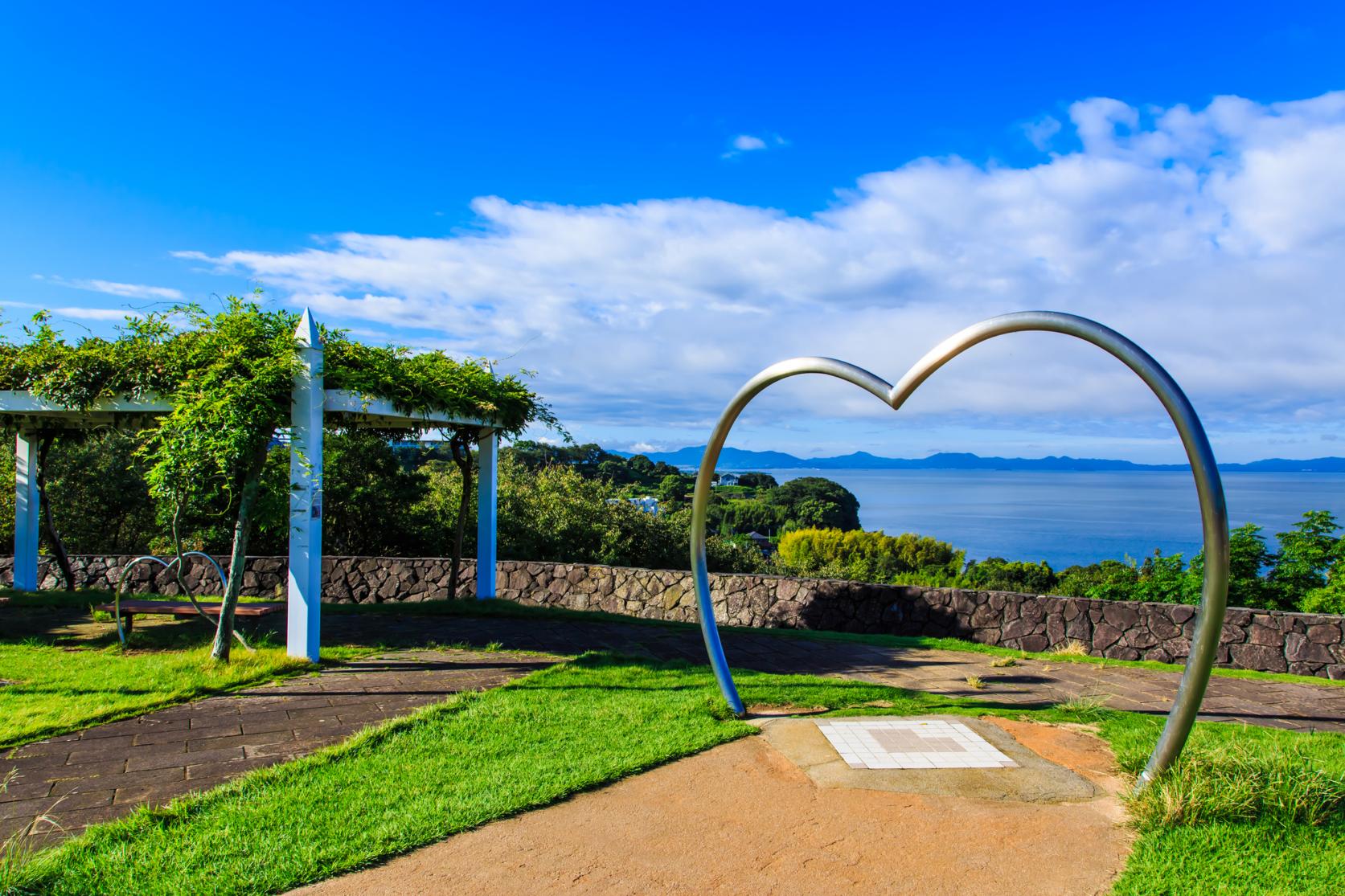 A parking area with a panoramic view of Omura Bay, this location is famous as the "Lover's Sanctuary." A variety of heart-shaped objects are made here and there, and the "yuzu citrus soft-serve ice cream" that you can eat here is exquisite.
【Day 5】Omura Dream Farm "Chou Chou"
A delicious way to learn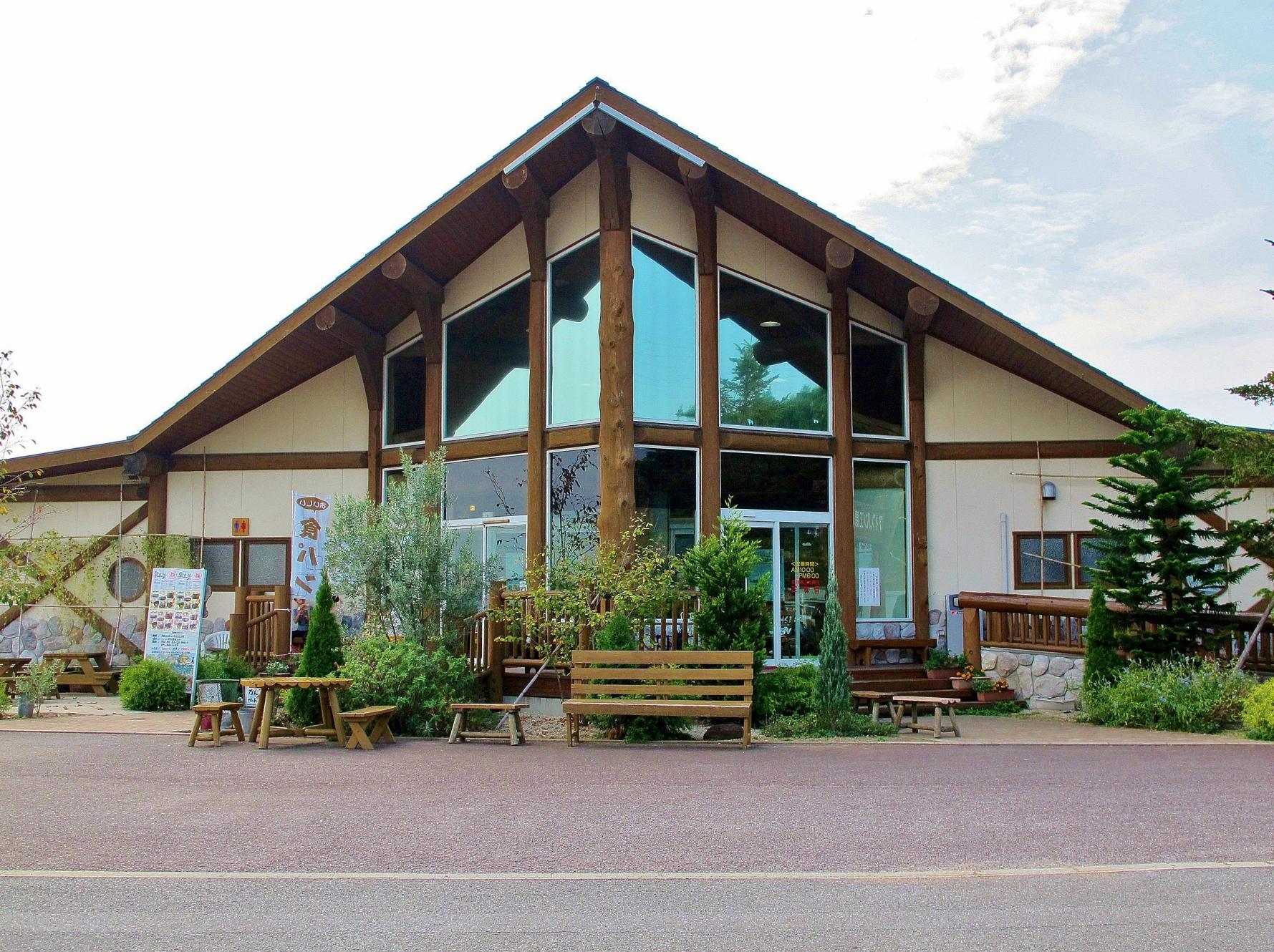 Enjoy homemade bread, ice cream, and pastries, or a delicious meal at the restaurant, which uses local ingredients. Souvenirs are of course available for purchase, and the farm also offers a bread making experience, so check online for more information before going.
Information

| | | |
| --- | --- | --- |
| Address | | 856-0005 長崎県大村市弥勒寺町486 |
| Hours of Operation | | 10:00–18:00 |
| Closed | | Year-end holidays, and the third Wednesday in January, February, June, July, and November |
| | | |
| --- | --- | --- |
| Address | | 856-0005 長崎県大村市弥勒寺町486 |
| Hours of Operation | | 10:00–18:00 |
| Closed | | Year-end holidays, and the third Wednesday in January, February, June, July, and November |
【Day 5】Nagasaki Airport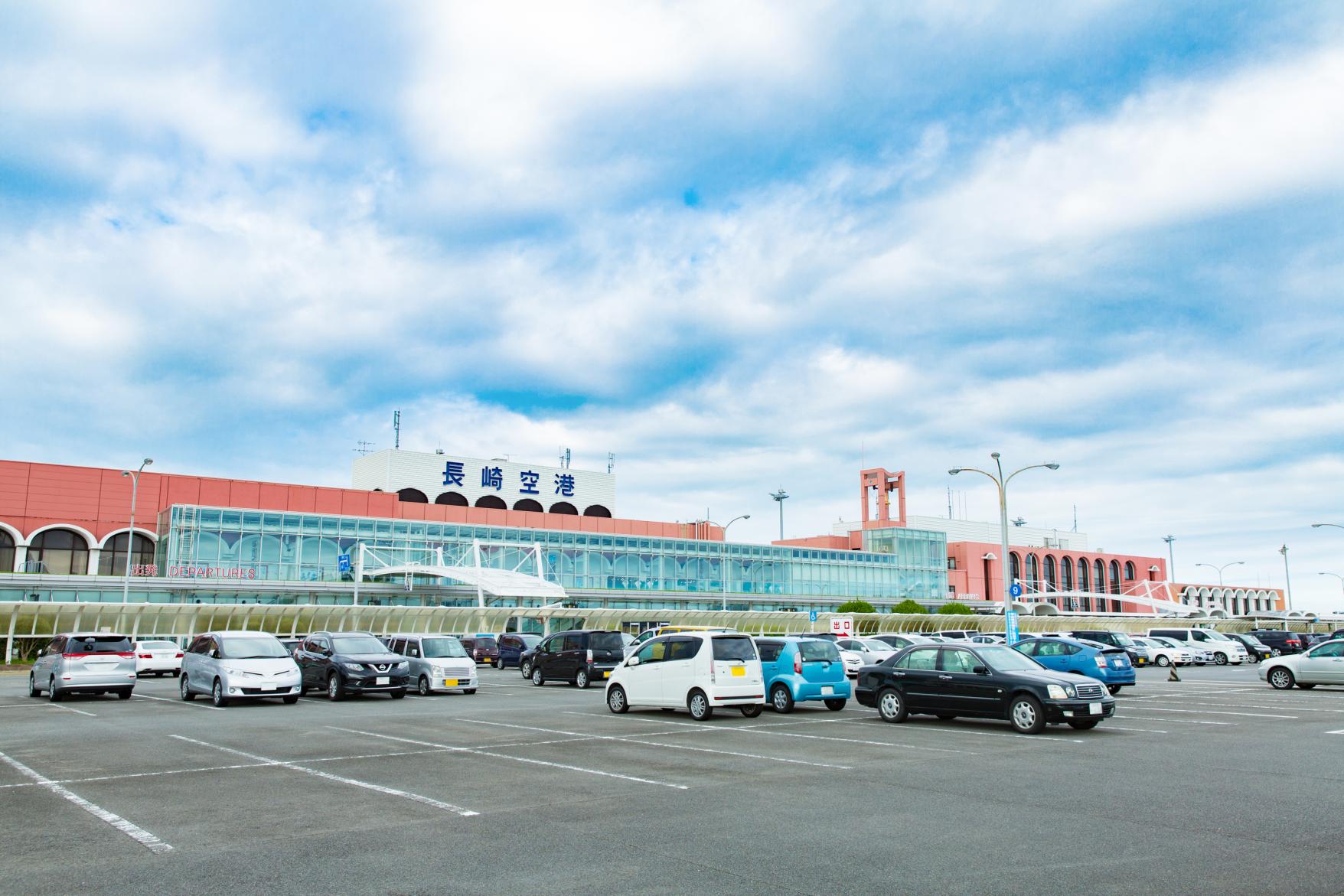 FINISH
Google Map may not be properly displayed if the volume per day exceeds the limit.
SHARE