The Must-See Spots in Sasebo City (2 Days)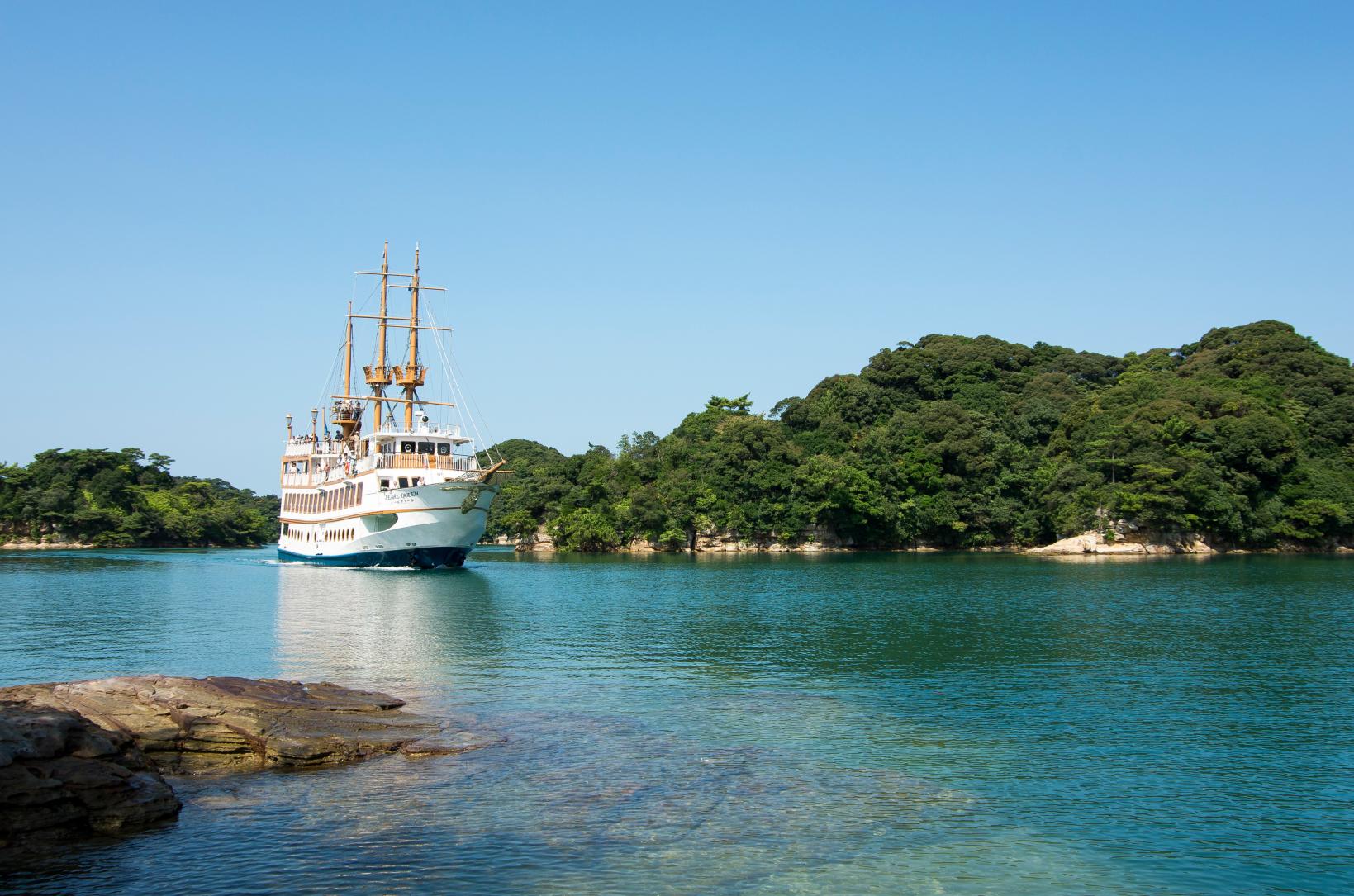 Enjoy the gourmet and food culture in Sasebo City, and then make good use of trains and buses to expand out to the outskirts. Go to Kujukushima Pearl Sea Resort and take a ride on the cruise, or go visit the aquarium and discover the marine animals and plants that are native to the area. Afterwards, take in the magnificient view of Kujukushima (99 islands) from Ishidake Observatory.

・Transportation: Walking, Train (JR), Bus, Taxi
Required Time:2days
Means of Transportation:On foot, by train, bus, and taxi
Print
START
Approx. 10 min. walk from Sasebo Station
【Day 1】Stroll around Yonkacho Shopping Arcade Street
Japan's longest straight-line shopping arcade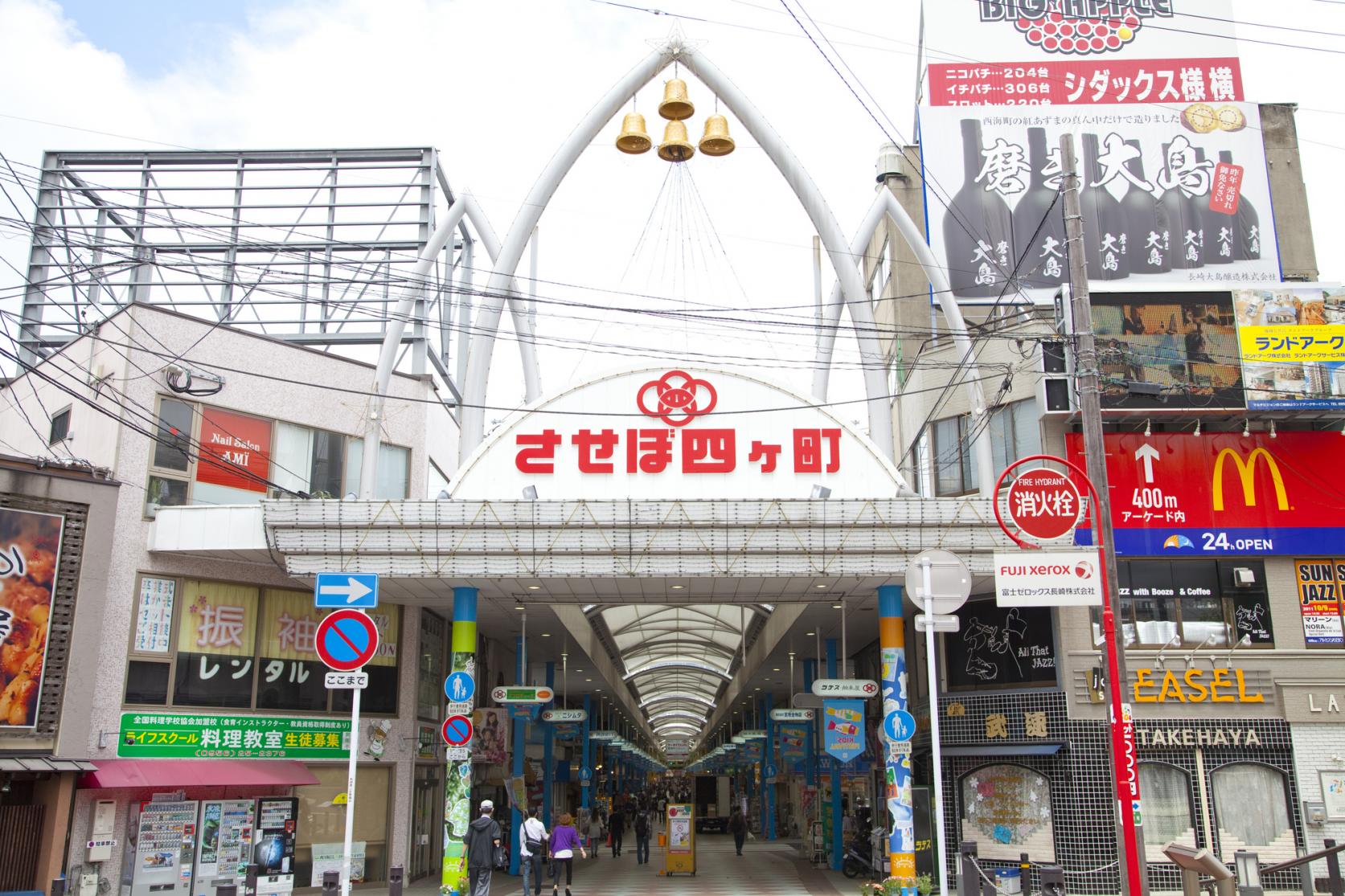 With more than 160 stores, Yokkamachi Shopping Street, spanning seven towns and with a total length of approx. 1 km, lets visitors comfortably enjoy shopping regardless of the weather, and also has a plentiful selection of souvenir stores and restaurants.
【Day 1】Sasebo Burger
Local soul food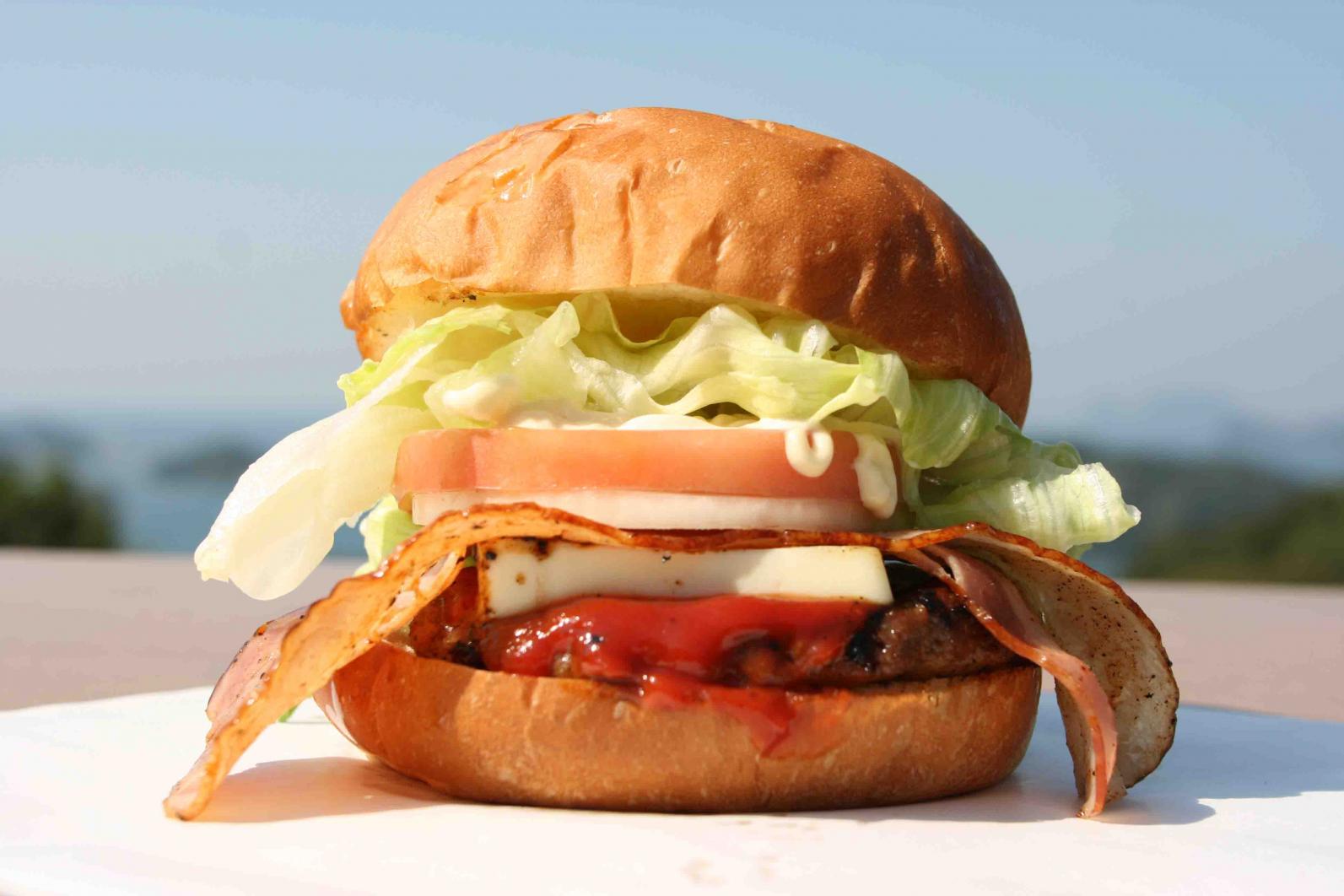 This specialty burger, which is handmade according to each customer's order, is offered at stores in Sasebo City. It is said that it got its start when U.S. Navy officials introduced American recipes, and now there are approx. 30 burger shops scattered around the city.
【Day 1】Sasebo Top Painting Experience
Make your own, original top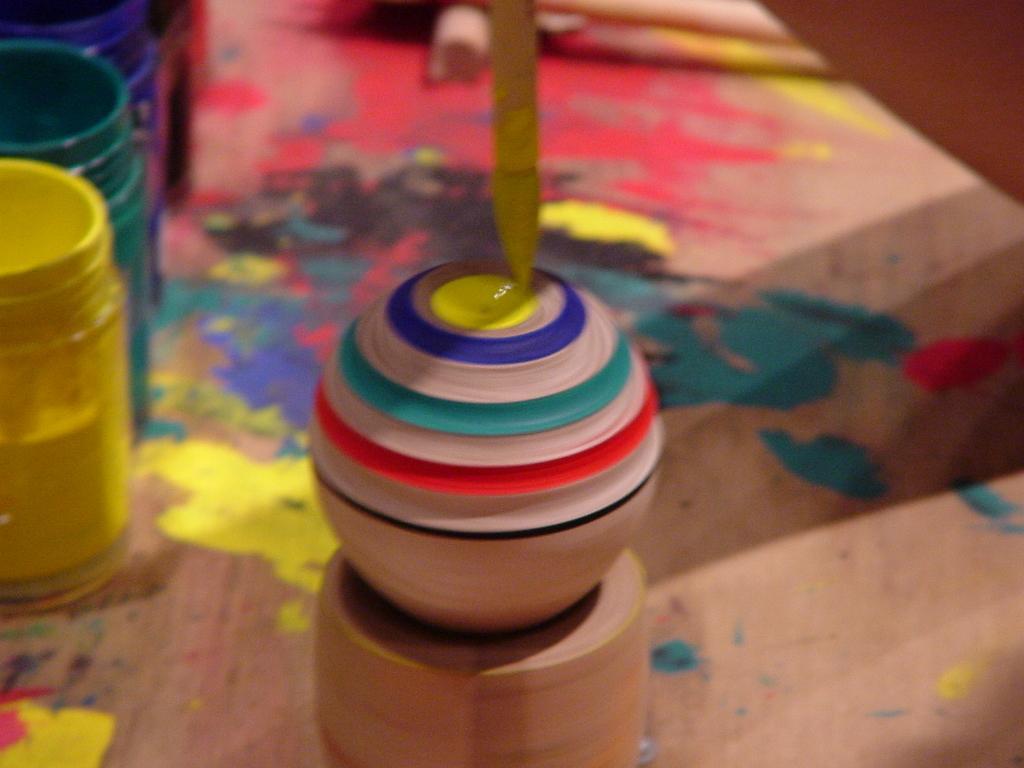 Try your hand at creating a unique design for a Sasebo top, which are hand-made one by one, have a distinctive diamond-shaped iron point for spinning, and have been designated as a traditional Nagasaki Prefecture handicraft.
Approx. 10 min. walk, then approx. 1 hour by train (JR Sasebo Station〜Chiwata Station)
【Day 1】Chiwata Station & Café
A retro wooden station having stunning view from its platform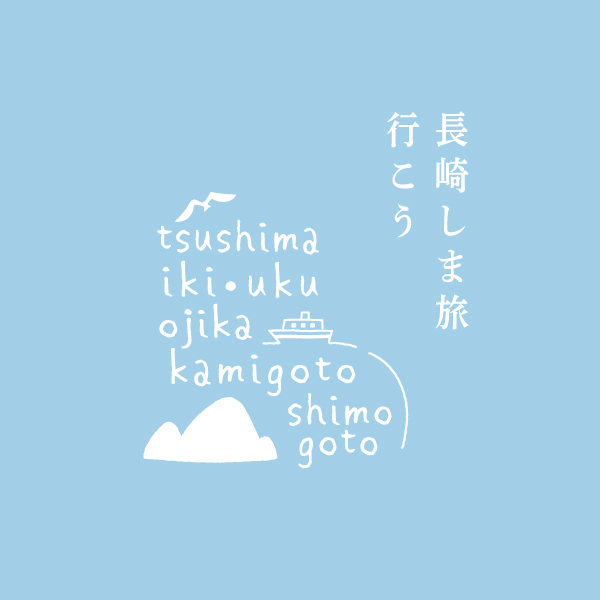 This retro wooden station is located on the edge of Omura Bay with its platform only a few meters away from water.
The sunset view across Omura Bay from the station is particularly attractive, and it is also the perfect spot for photography enthusiasts.
| | | |
| --- | --- | --- |
| Address | | 859-3928 長崎県東彼杵町平似田郷750-3 |
Approx. 1 hour by train (JR Chiwata Station〜Sasebo Station), then approx. 10 min. walk
【Day 1】Tunnel Yokocho Shopping Street
The kitchen of Sasebo's citizens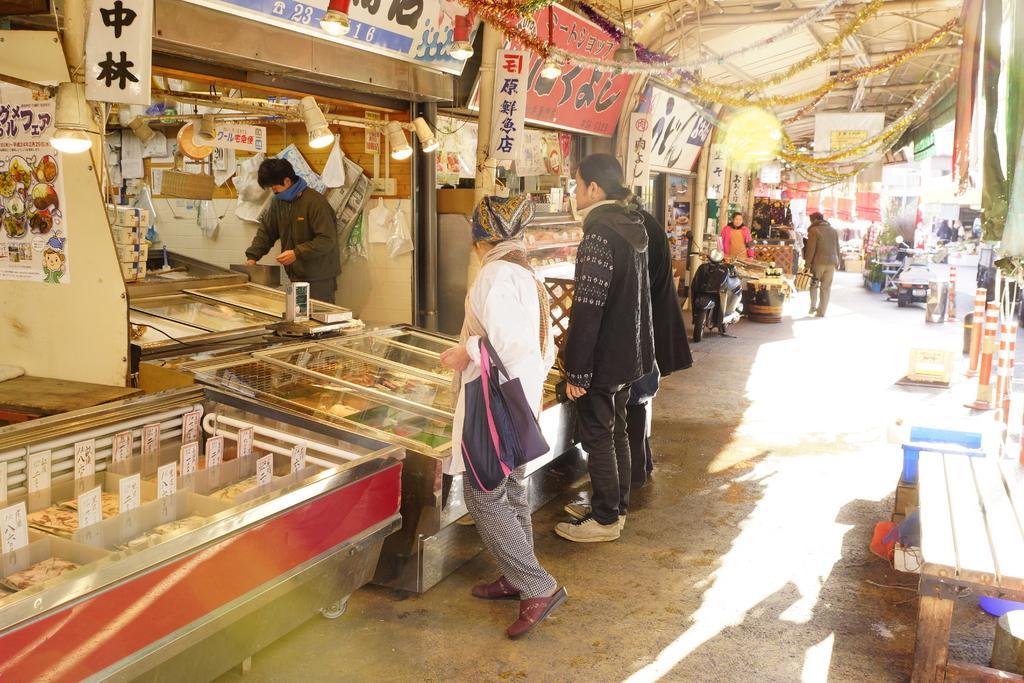 Tunnel Yokocho is a rare market created from a World War II air shelter, used right as it is. Next door is the Tonoo Market, with its nearly 100 years of history, where shops are lined up selling seafood.
【Day 1】Foreigner's Bar
An overseas atmosphere in Little America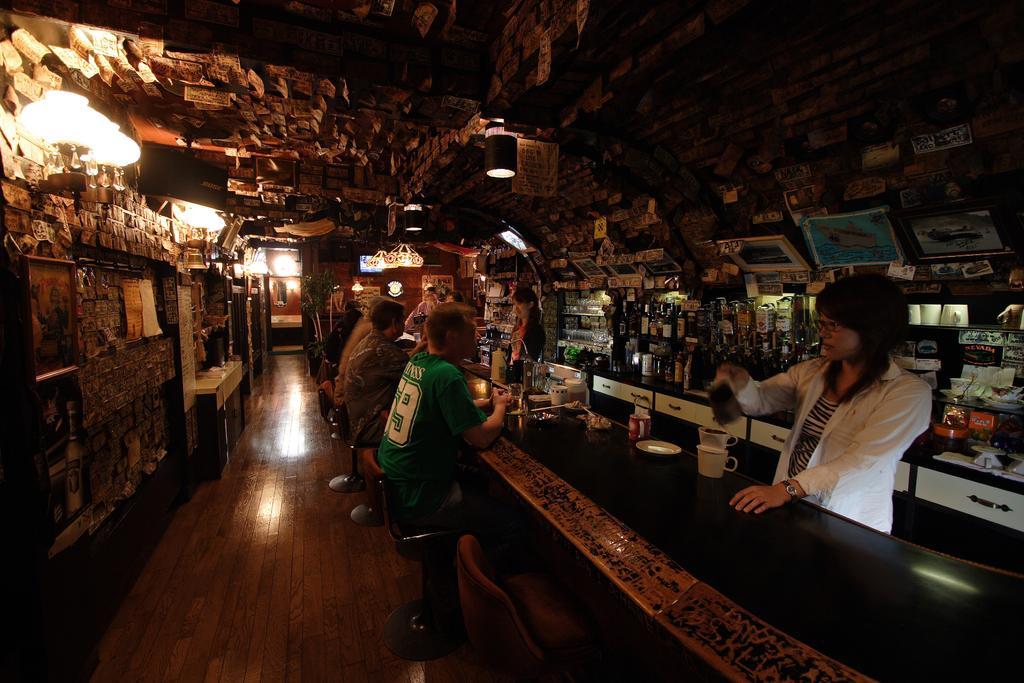 There are numerous bars in Sasebo that opened for foreign nationals when the U.S. Navy base was established. English and Japanese fill the air, and cheerful laughter is often heard. The bars are cash bars, and some accept payment in dollars.
【Day 1】Stay at Nearby Hotels
Approx. 25 min. by bus (Sasebo Station〜Kujukushima Pearl Sea Resort)
【Day 2】Kujukushima Pearl Sea Resort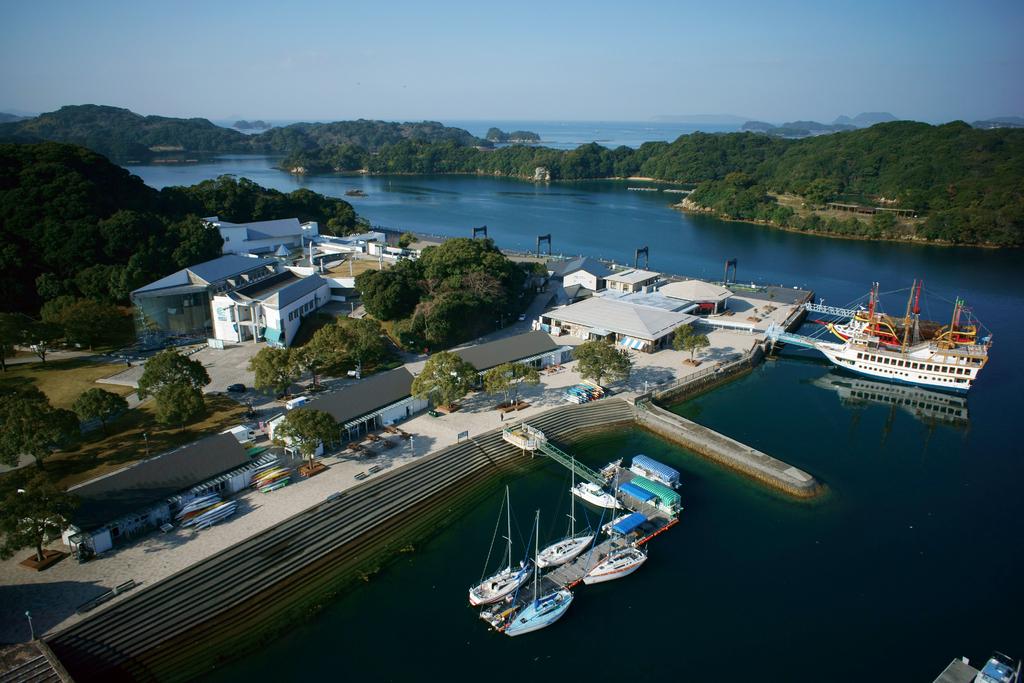 Although called "Kujukushima" (literally translates to "ninety-nine islands" and referring to the fact that there are so many), there are approximately 208 small islands in the area. Located inside Saikai National Park, the area has been registered in the "Most Beautiful Bays in the World" club.

The coast is dotted with observatories and look-outs to admire the scenery and not to mention the shimmering orange sunset display that mother nature puts on here! In fact, the evening view from Ishidake Observatory appeared in the movie "The Last Samurai" as an emblem of Japanese coastal beauty.

At the Kujukushima Pearl Sea Resort, you can ride an excursion boat, try yacht sailing, rent a kayak, or visit the aquarium Umikirara for a closer look at the amazing marine wildlife inhabiting the waters around the islands.
【Day 2】Ishidake Observatory
An observation spot with a wide, panoramic view of the Kujuku Islands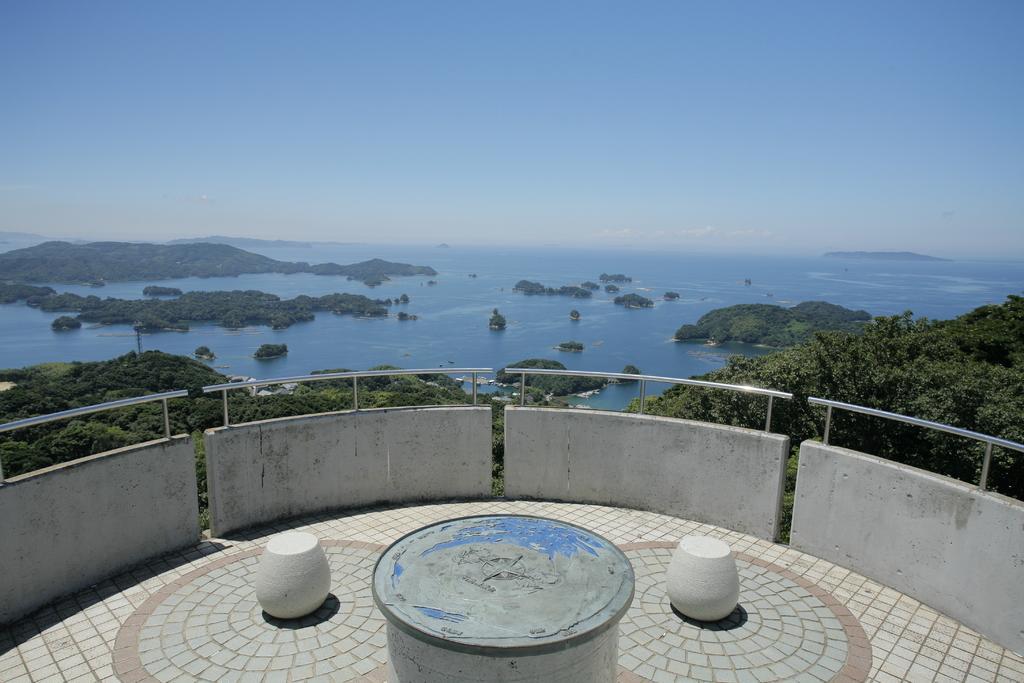 Located at the top of Mt. Ishidake at an altitude of 191m, this spot provides a great view of the Kujuku Islands. Many people visit for the impressive 360° view and to look at the islands below. The island scenery at the beginning of "The Last Samurai" movie was shot from here.
【Day 2】Sasebo Station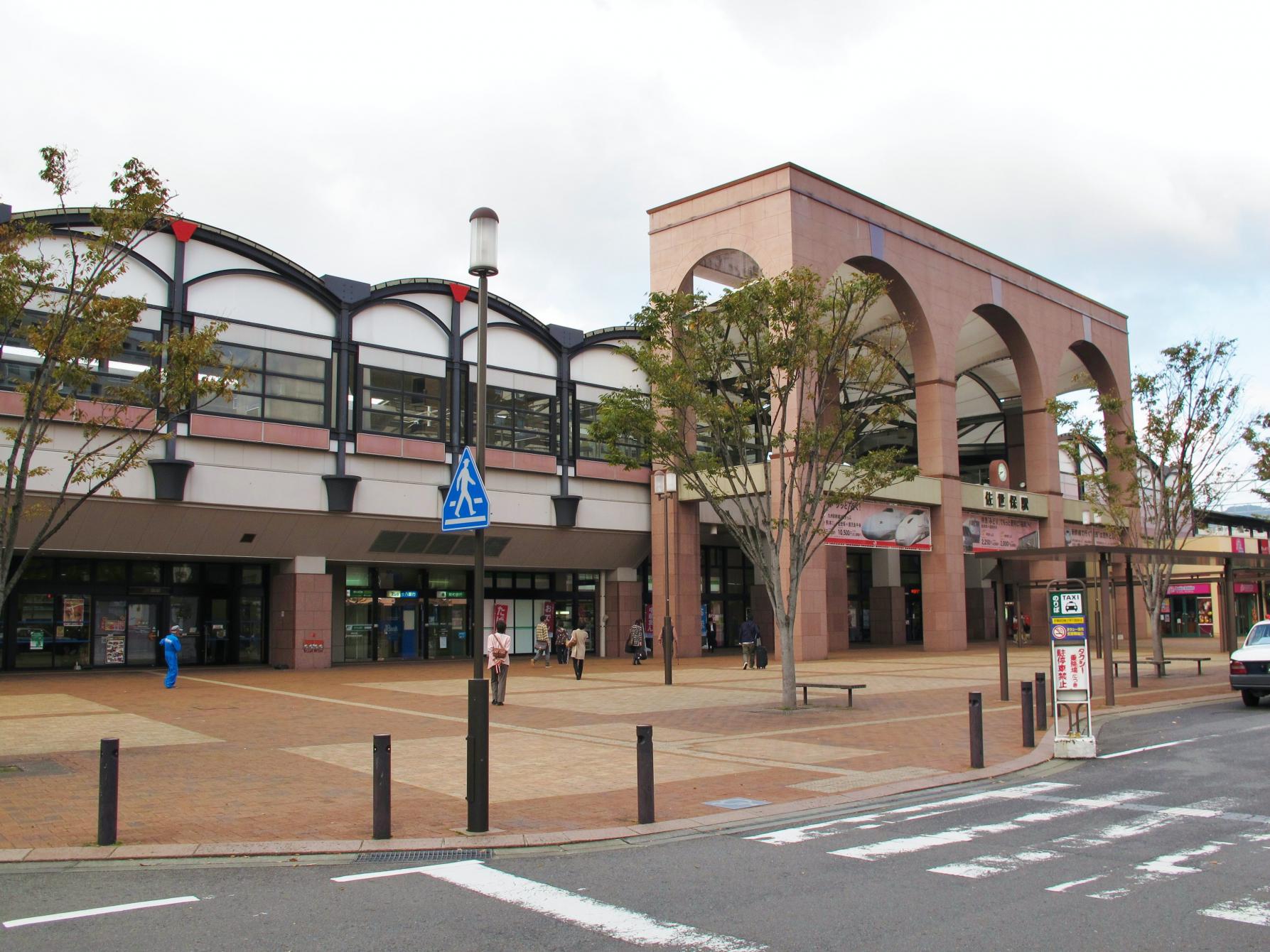 FINISH
Google Map may not be properly displayed if the volume per day exceeds the limit.
SHARE