A 3-Day Trip in Saga Prefecture & Nagasaki Prefecture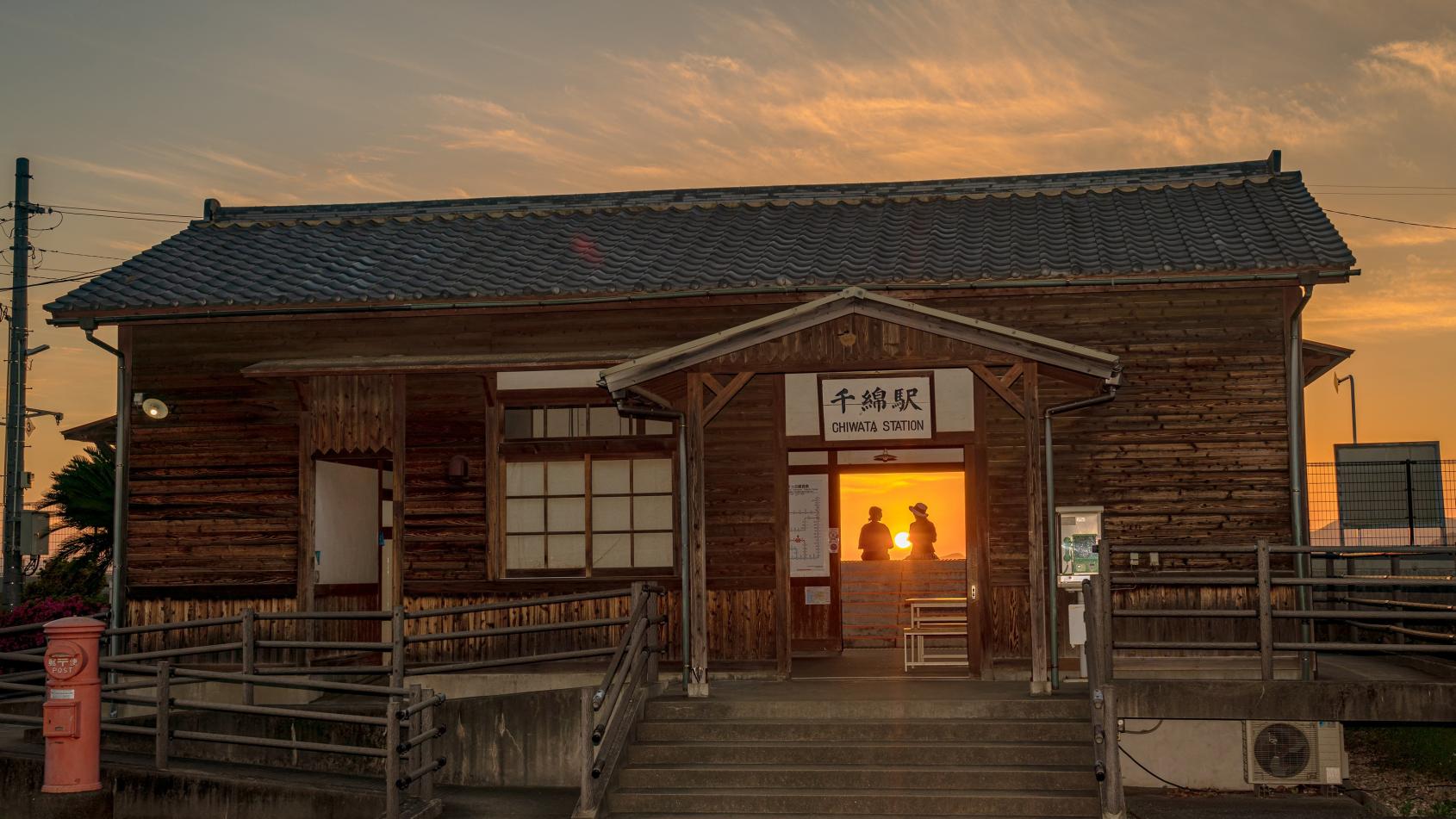 This course lets you enjoy the large "Huis Ten Bosch" theme park, traditional crafts, Japanese culture, hot springs, and touring around the northern areas of Saga and Nagasaki prefectures.

Nagasaki and Saga are located on Japan's western edge, but are filled with some of the most attractive spots in the entire country, including Huis Ten Bosh, where you can enjoy the best lightup displays in Japan, Arita and Hasami, some of Japan's leading pottery villages, Yutoku Inari Shrine, one of "Japan's Three Great Inari," and Ureshino Onsen, one of "Japan's Three Great Hotsprings for Beautiful Skin." Even better, you can easily drive to all of these attractions.
Required Time:3days
Means of Transportation:by car, walk
Print
START
Approx. 1 hour 10 min. by car from Nagasaki Airport
【Day 1】Kujukushima Pearl Sea Resort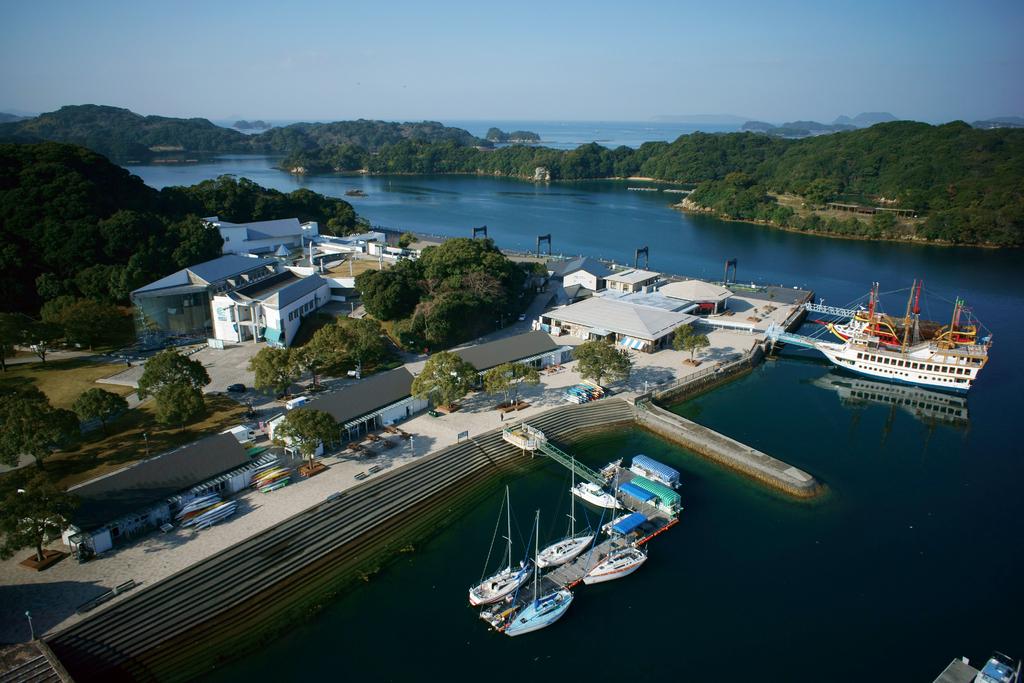 Although called "Kujukushima" (literally translates to "ninety-nine islands" and referring to the fact that there are so many), there are approximately 208 small islands in the area. Located inside Saikai National Park, the area has been registered in the "Most Beautiful Bays in the World" club.

The coast is dotted with observatories and look-outs to admire the scenery and not to mention the shimmering orange sunset display that mother nature puts on here! In fact, the evening view from Ishidake Observatory appeared in the movie "The Last Samurai" as an emblem of Japanese coastal beauty.

At the Kujukushima Pearl Sea Resort, you can ride an excursion boat, try yacht sailing, rent a kayak, or visit the aquarium Umikirara for a closer look at the amazing marine wildlife inhabiting the waters around the islands.
【Day 1】Ishidake Observatory
An observation spot with a wide, panoramic view of the Kujuku Islands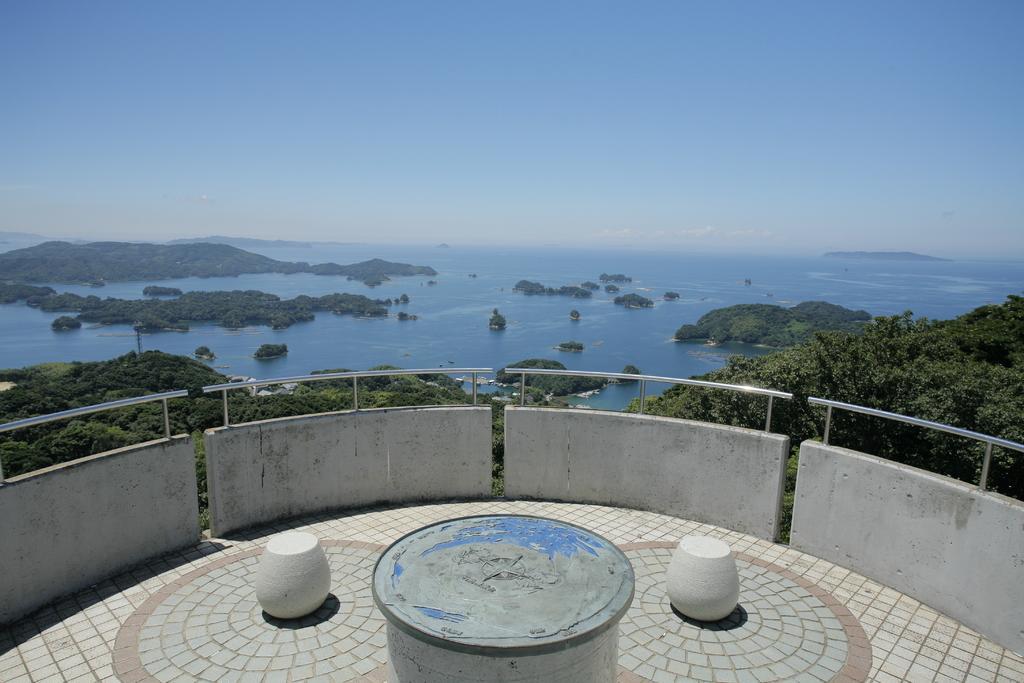 Located at the top of Mt. Ishidake at an altitude of 191m, this spot provides a great view of the Kujuku Islands. Many people visit for the impressive 360° view and to look at the islands below. The island scenery at the beginning of "The Last Samurai" movie was shot from here.
| | | |
| --- | --- | --- |
| Address | | 857-1231 長崎県佐世保市船越町2277 |
| TEL | | 0956-22-6630(佐世保観光情報センター(JR佐世保駅構内)) |
【Day 1】Lunch at Nearby Restaurants
【Day 1】Huis Ten Bosch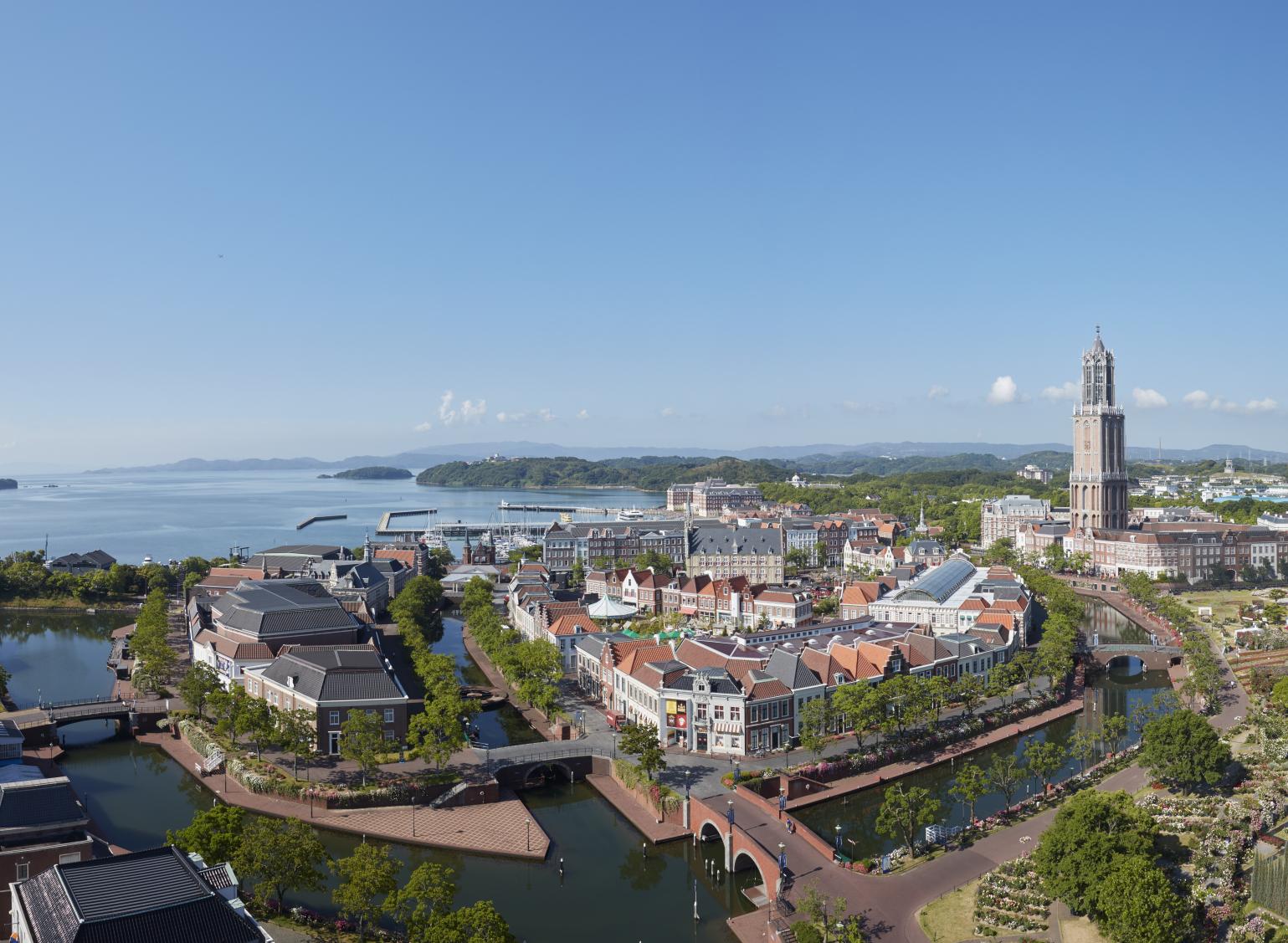 Huis Ten Bosch is a residential-style resort built to resemble a 17th century Dutch town. Built with special permission from the Dutch royal family, Palace Huis Ten Bosch is a reproduction of the residence of Her Majesty the Queen of The Netherlands.
In English, Huis Ten Bosch means "house in the forest," and true to its name, this residential-style resort is surrounded by greenery and seasonal flowers. Huis Ten Bosch is well-known for its Flower Kingdom, where flowers bloom throughout the year. In addition, Huis Ten Bosch won the "Event of the Year: Gardening World Cup" title during the 2013 Canadian and International Garden Tourism Award (a competition between the top gardeners in the world).
Another major event at Huis Ten Bosch is the
"Kingdom of Light"
, which is crowned to be "No.1 in the National Illumination Ranking General Entertainment Category" for seven consecutive years since 2013.
At Huis Ten Bosch, various activities and entertainment such VR experiences, marine sports, shopping and dinning are available to visitors.
In addition to being a resort theme park, Huis Ten Bosch also has a "Next Generation Park"; an environmentally-advanced area based on the concept of sustainable systems, which was opened in 2010.
Information

| | | |
| --- | --- | --- |
| Address | | 859-3292 長崎県佐世保市ハウステンボス町1-1 |
| TEL | | 0570-064-110(ハウステンボス総合案内ナビダイヤル) |
| Hours of Operation | | 9:00~22:00(Last entry at 21:00) ※Hours of operation may change depending on the day. |
| | | |
| --- | --- | --- |
| Address | | 859-3292 長崎県佐世保市ハウステンボス町1-1 |
| TEL | | 0570-064-110(ハウステンボス総合案内ナビダイヤル) |
| Hours of Operation | | 9:00~22:00(Last entry at 21:00) ※Hours of operation may change depending on the day. |
【Day 1】Stay at Nearby Hotels
【Day 2】Treasure hunting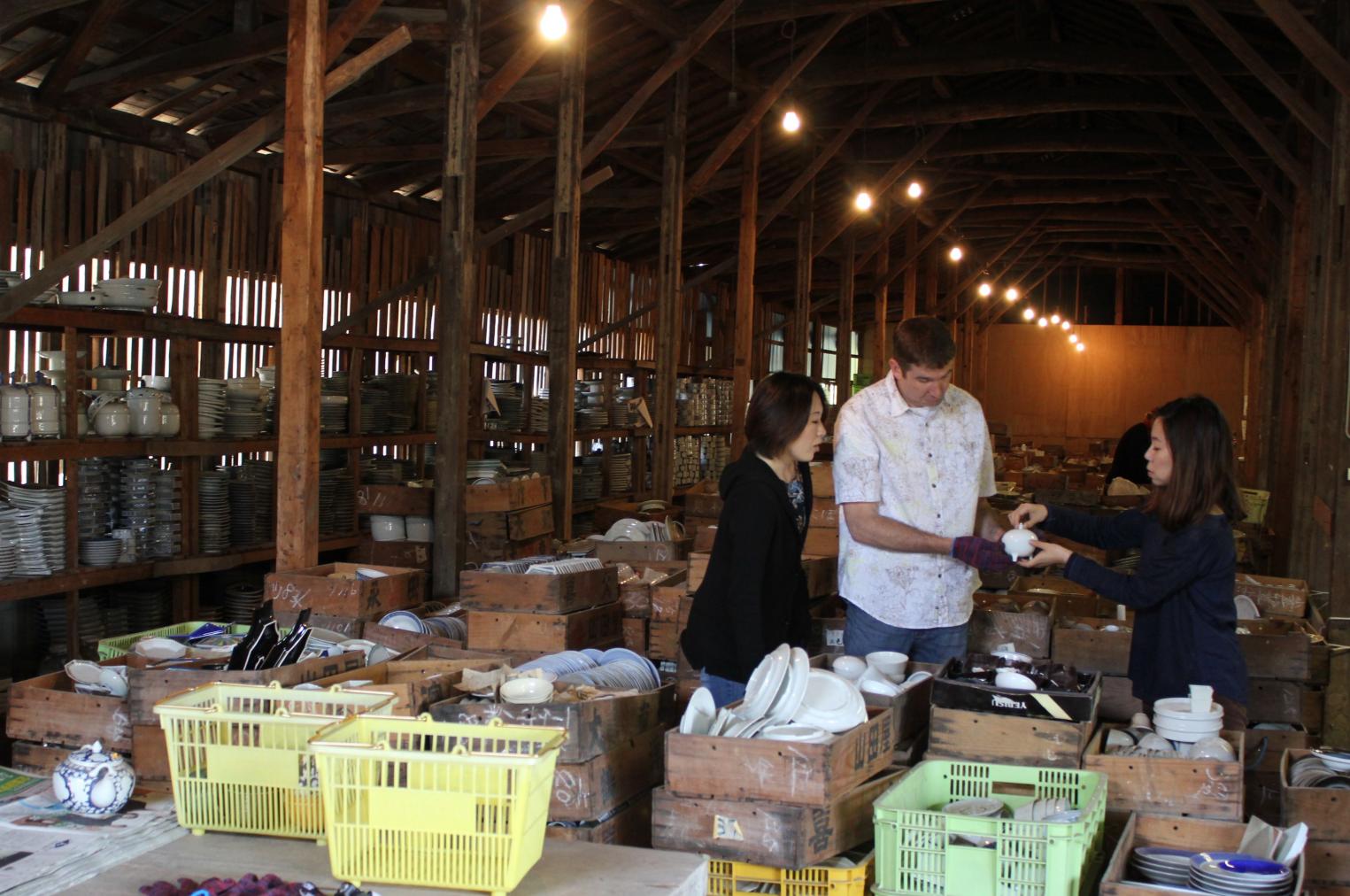 A traditional pottery wholesaler, "Kourakukama" located in Arita District of Saga Prefecture is holding "Treasure Hunting" that you can fill a basket with pottery made in Kourakukama and purchase them for 5,000 yen. Don't you want to go hunt your favorite pieces from the piles of pottery?
【Day 2】Arita Huis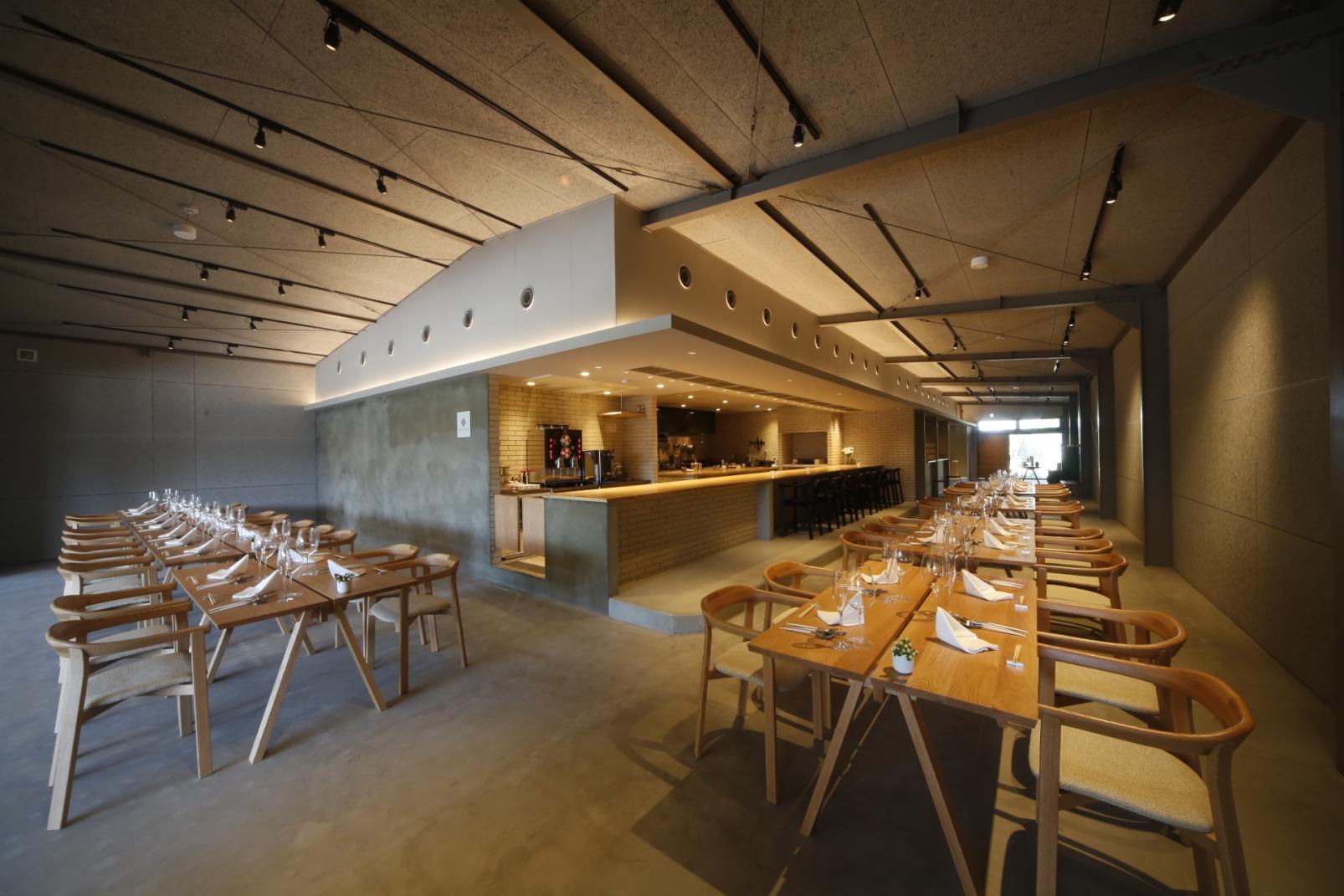 Arita Huis is a modern Japanese restaurant that draws inspiration from French Japanese cuisine with its atomosphere of aesthetic space. Feel the history of Arita pottery and enjoy the delicious food.
【Day 2】Yutoku Inari Shrine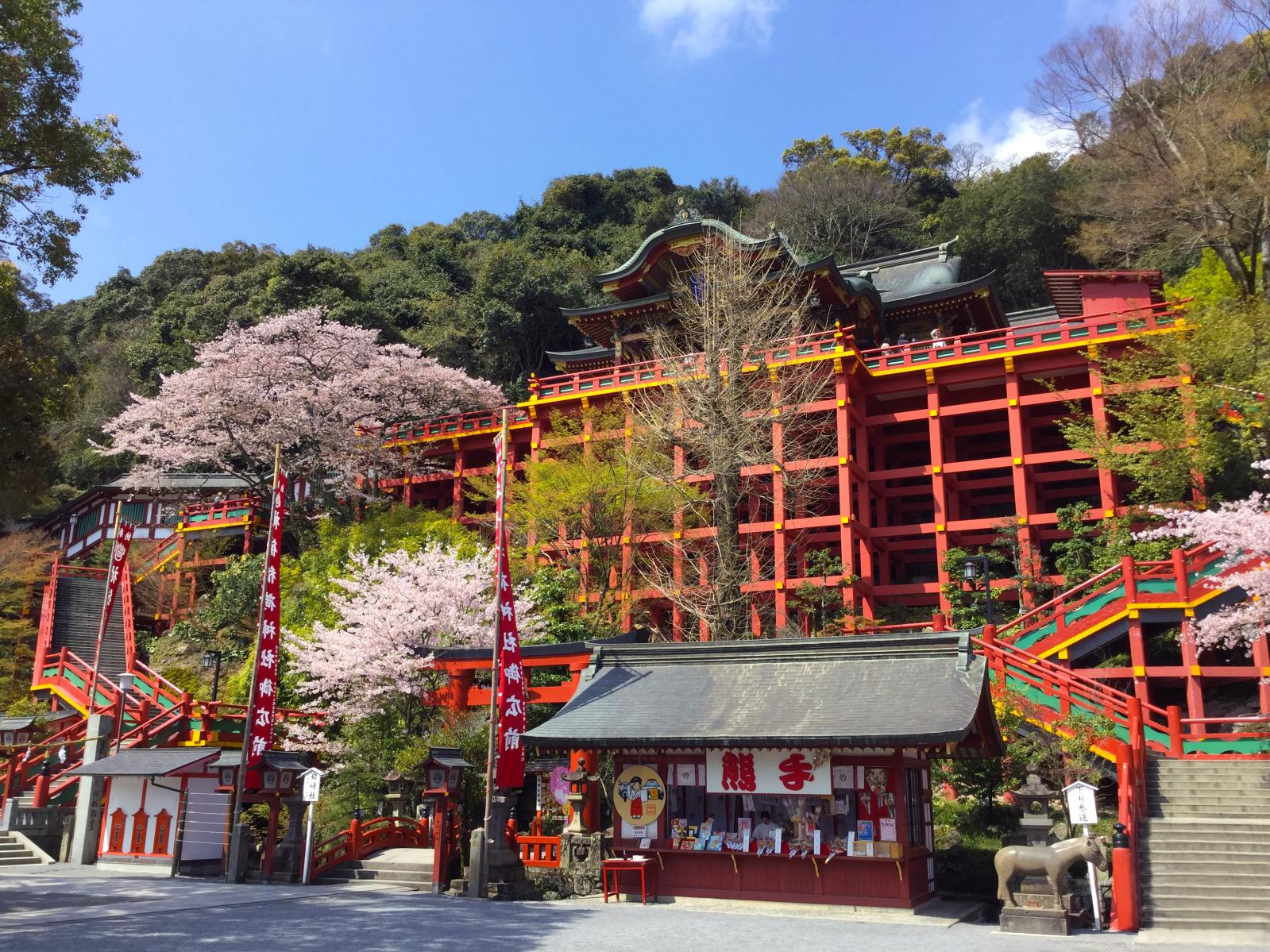 Higashiyama Park located across the bridge from the main shrine site turns to an azalea garden featuring as many as 50 thousand azaleas. The beautiful view created by 40 kinds of azalea flowers is breathtaking. Wisteria, iris and peony at the Japanese garden will also be in their best time for viewing one after another and the park will be a paradise of flowers.
【Day 2】Roadside Station Kashima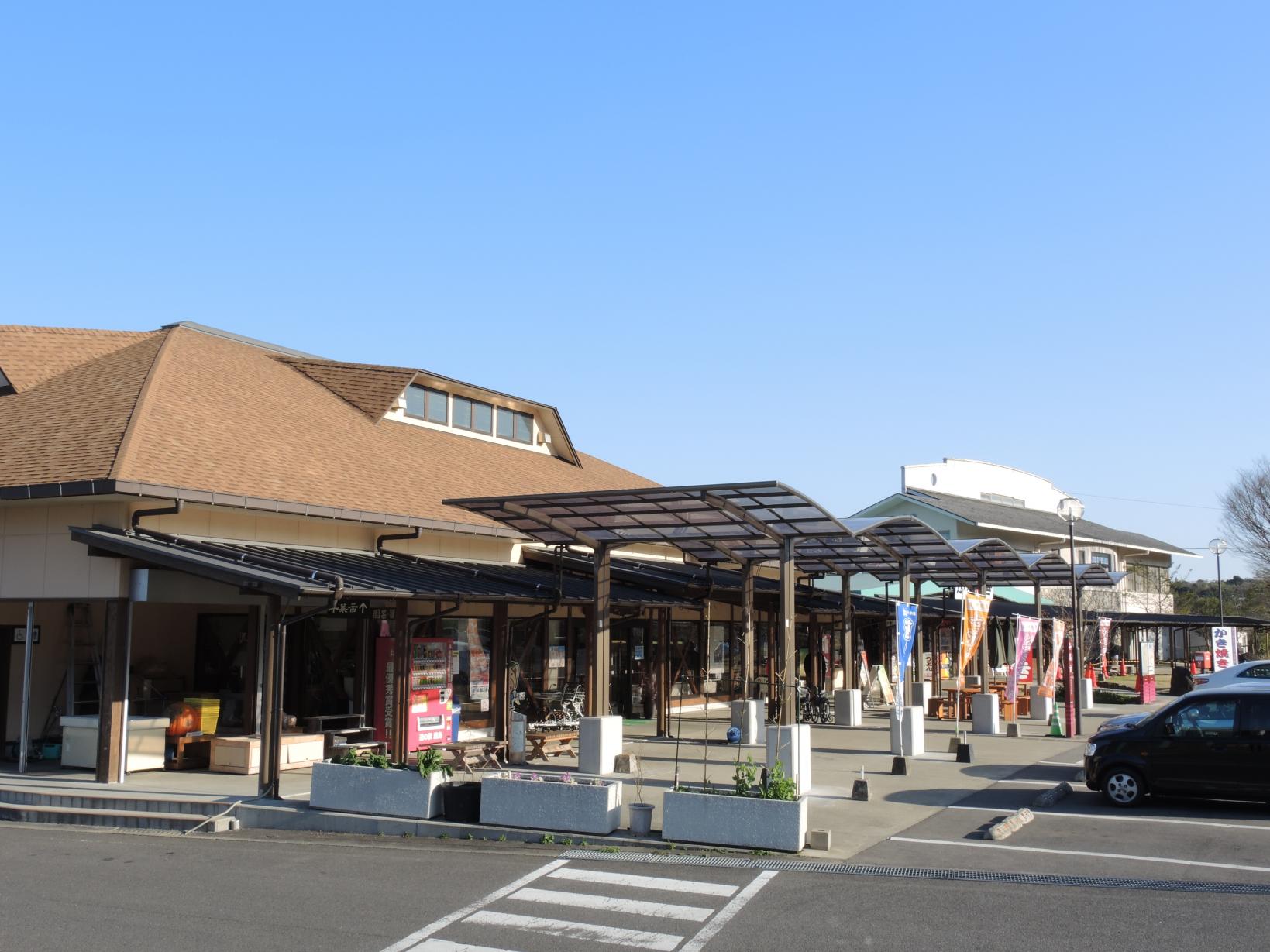 Blessed by nature, the fresh produce of the season and abundant seafood from the Ariake Sea are made available. The Senjyaichi, guided by the "Safety and Security" motto, is a farmers market that takes pride in its fresh and delicious selection. Please stop by to enjoy nature's gifts in Kashima.
【Day 2】SHIIBA SANSO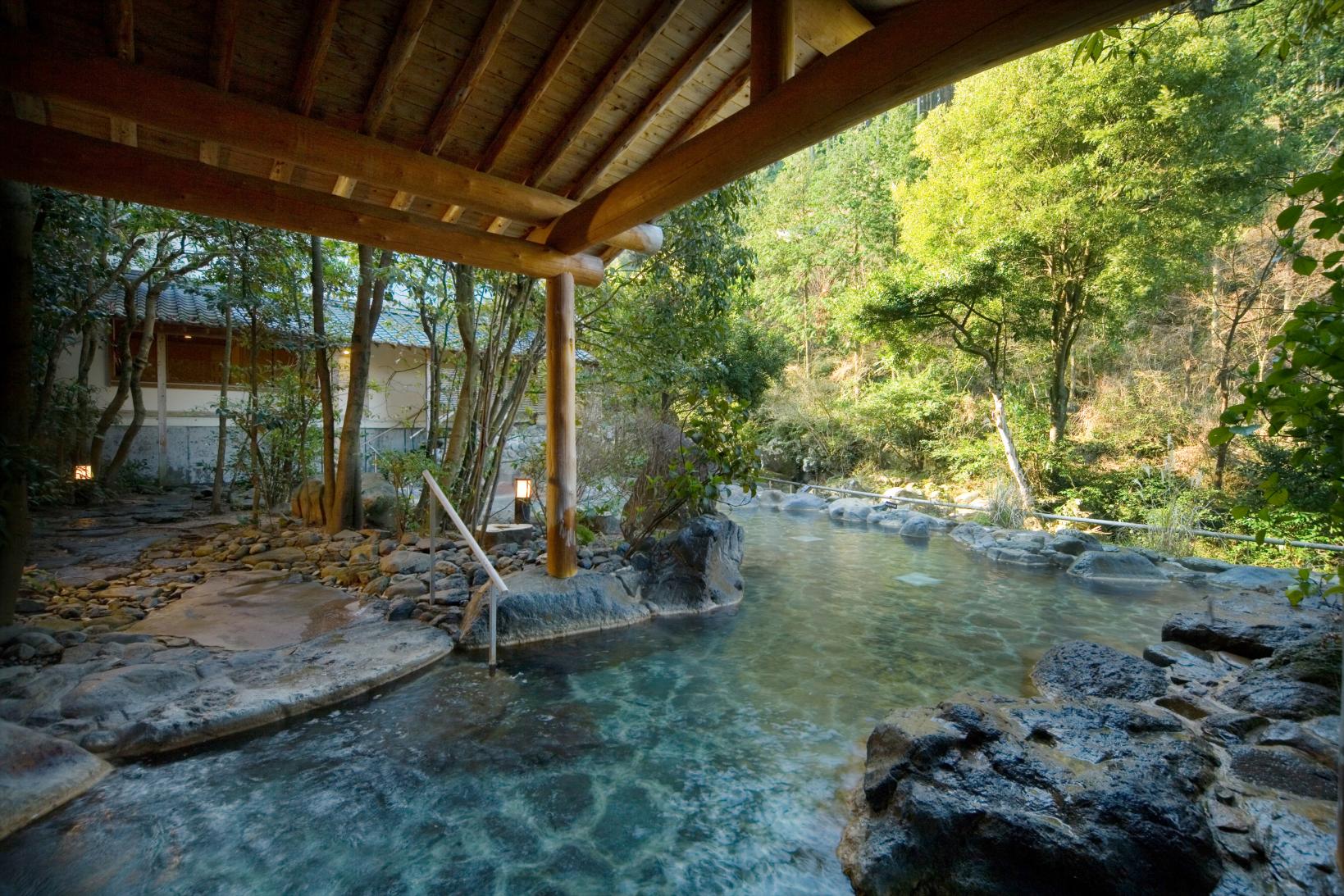 This is a hotel surrounded by nature along the river at the foot of Mt. Shiiba, in Saga of Kyushu. The sound of rapids and winds blowing in the valley. You can see wild nature here as far as the eye can see. Please enjoy your "luxurious time with no duty" in the nature.
【Day 3】Hasami Ceramics Hall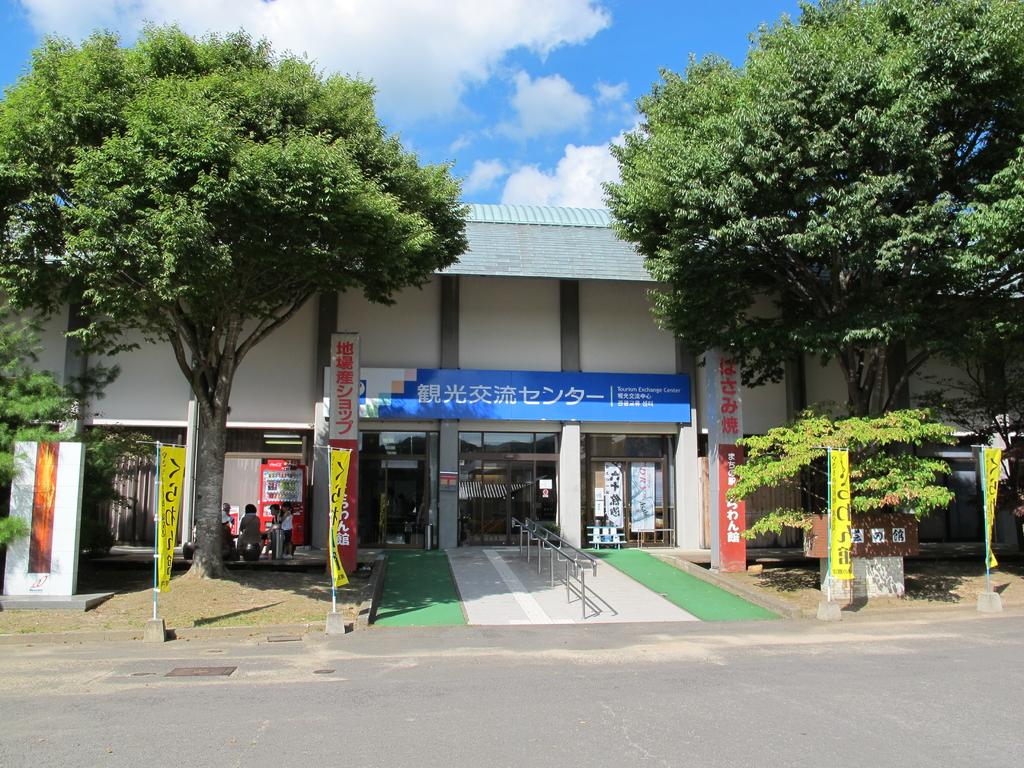 Located next to Hasami Yakimono Park, the Hasami Ceramics Hall offers hands on experiences as well as informative displays on the history and traditions of Hasami ware.
The first floor of Hasami Ceramics Hall offers activities such as pottery painting and pottery wheel experience; it also has a Hasami pottery shop. The second floor exhibits a wide range of work produced by traditional craftsmen, as well as many traditional Hasami ware including "kurawanka bowls" and "compra bottles". There is even a pottery painting robot that will explain to you the history of Hasami ware!
Every year during Golden Week,
the Hasami Pottery Festival
is held at the Hasami Yakimono Park, and it is a popular event for locals and tourists alike.
| | | |
| --- | --- | --- |
| Address | | 859-3711 長崎県波佐見町東彼杵郡井石郷2255-2 |
| TEL | | 0956-85-2290(波佐見町観光協会) |
| Hours of Operation | | 9:00~17:00 |
【Day 3】Stroll through Hasami's Nishi-no-hara district
Renovated pottery workshops
Cafes, restaurants, and a variety of general stores are located in the center of Hasami, the pottery district. There are many unique and fashionable shops that are well-liked by young people, and the area is especially popular with ladies.
【Day 3】Higashisonogi Tea Plantation
A beautiful tea plantation, stretching out as far as the eye can see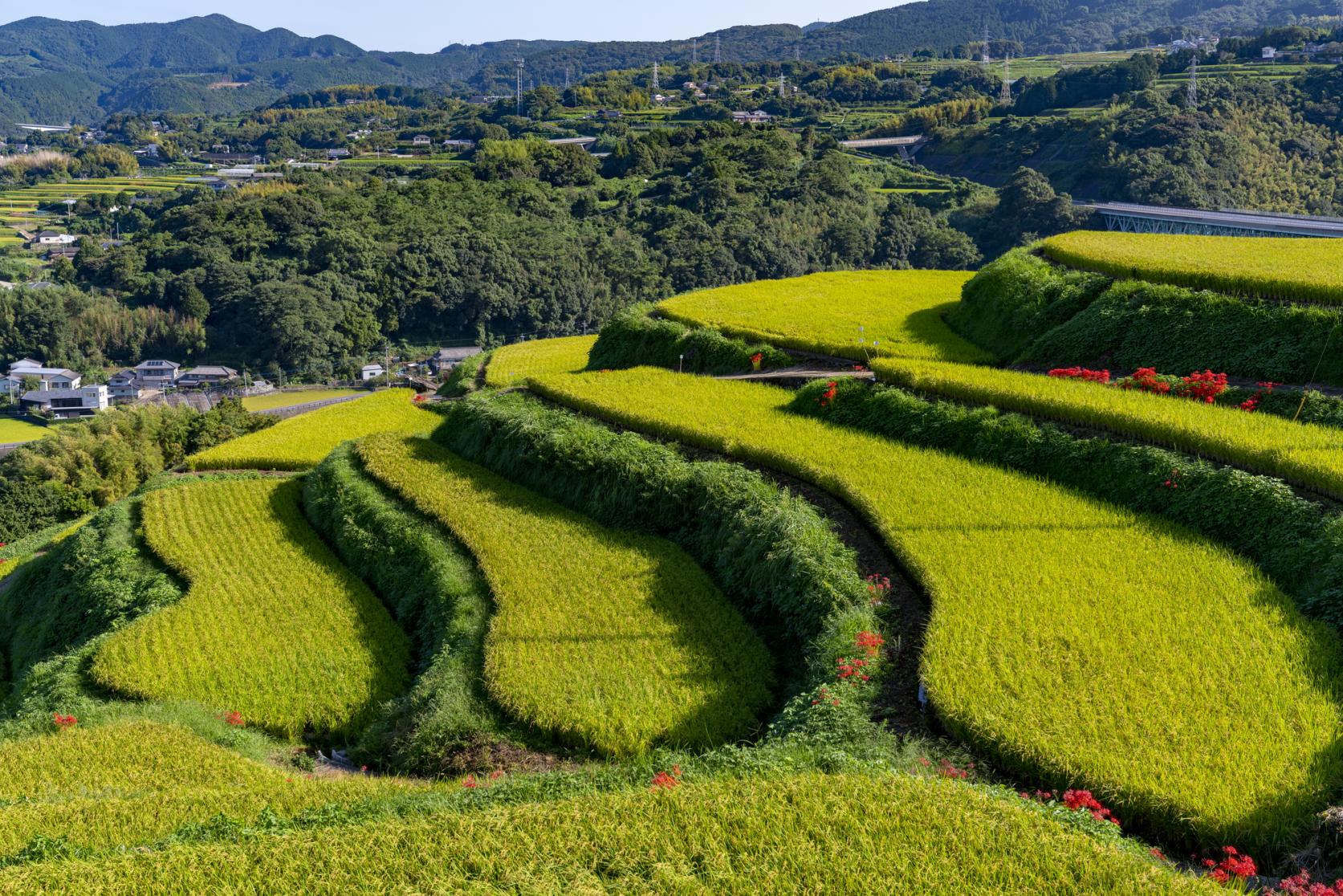 Higashisonogi Town produces approx. 60% of the tea in Nagasaki Prefecture. The Akagi Plantation, located near the Higashisonogi IC, is a tea plantation spread across a hill overlooking Omura Bay, where its soothing landscape and delicious tea attract many people.
【Day 3】Chiwata Station
A retro wooden station having stunning view from its platform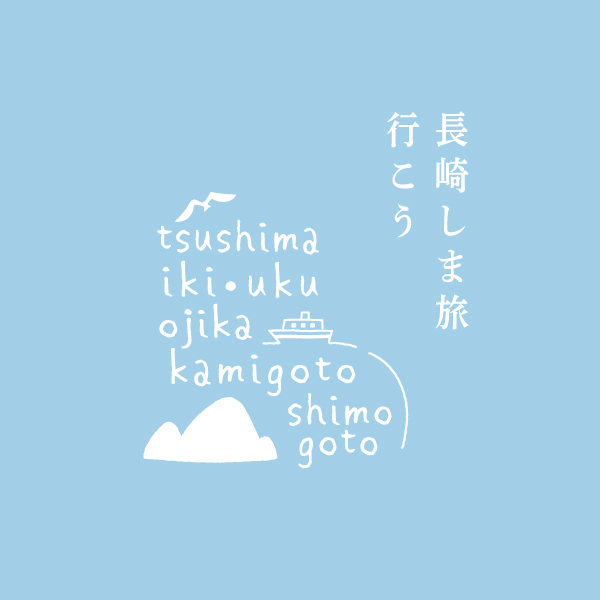 This retro wooden station is located on the edge of Omura Bay with its platform only a few meters away from water.
The sunset view across Omura Bay from the station is particularly attractive, and it is also the perfect spot for photography enthusiasts.
| | | |
| --- | --- | --- |
| Address | | 859-3928 長崎県東彼杵町平似田郷750-3 |
【Day 3】Nagasaki Airport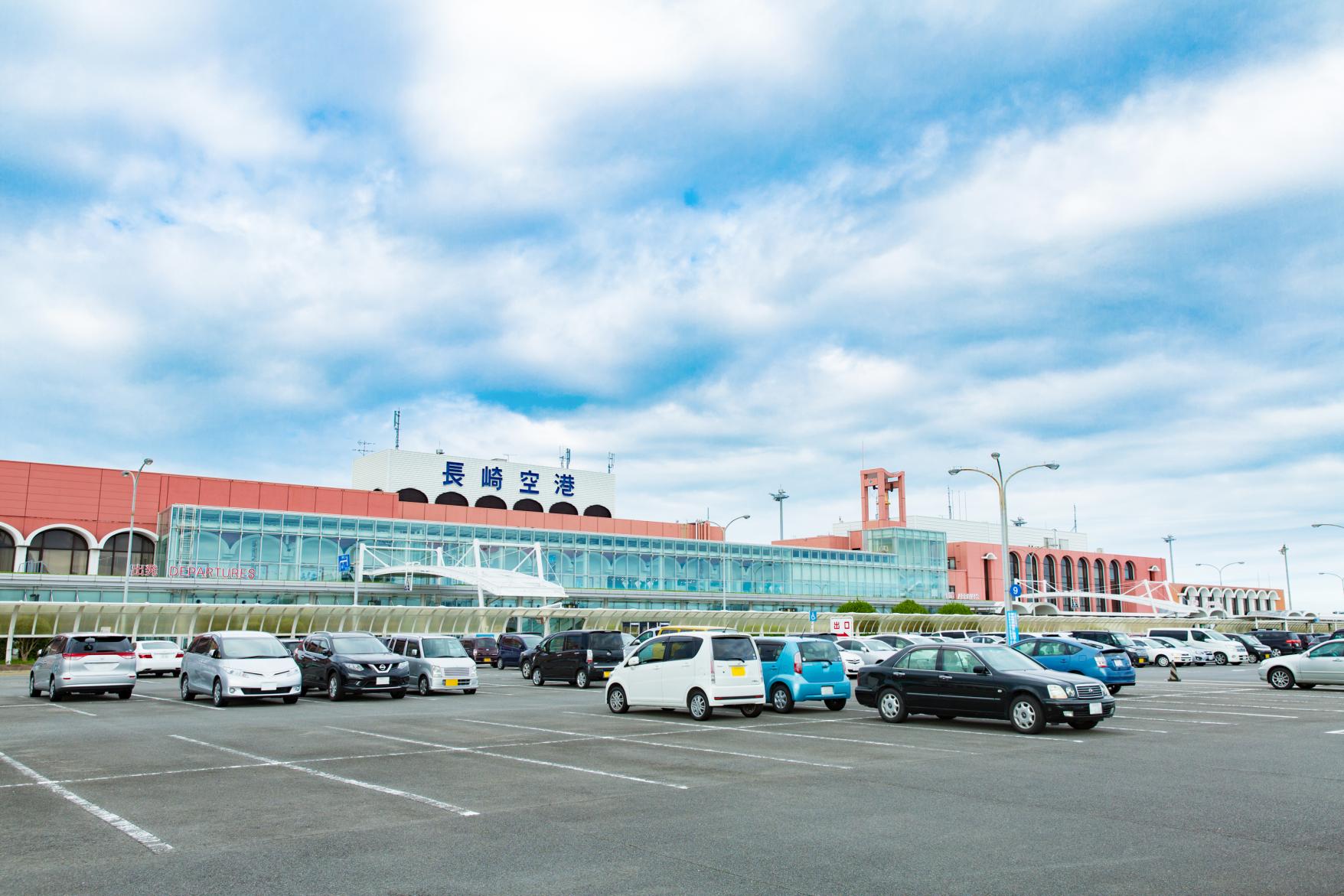 FINISH
Google Map may not be properly displayed if the volume per day exceeds the limit.
SHARE