Added to "My Favorite" list Remove from your list Add to "My Favorite" list
1002

views
A massive torii (shrine gate) serves as a landmark for this shrine that is located near Iki's finest beach, Tsutsukihama. It is the local tradition to visit the 7 most prestigious shrines on the island for the New Year, and this Hakusa Hachiman Shrine is one of them. The surrounding forest was once considered to be so sacred that people were not even allowed to pick up a single dead branch. Today, the woodland is designated a Natural Monument by Nagasaki Prefecture.
Learn more via audio guide

音声を再生するには、audioタグをサポートしたブラウザが必要です。
---
Hakusa Hachiman Shrine is said to have been built around the 8th century.
The shrine pavilion houses the panel paintings of the Thirty-Six Kasen, also known in English as the Thirty-Six Immortals of Poetry, who were selected in the early 11th century as being the most eminent poets in Japan. These panel paintings were dedicated to the shrine during the Edo period, around the 17th century.
The well on the shrine premises is said to be the source of water that was used to cook rice by the legendary Empress Jingū, who is also known as the goddess of victory and safe birth in Japan, when she stopped over at Iki on her way to invade the Kingdom of Silla on the Korean Peninsula.
The forest surrounding this shrine was once so sacred that people could not even set foot in it, let alone take away a single dead twig. Today, this long-established forest has been designated a Natural Monument of Nagasaki Prefecture.
Adjacent to the shrine is Tsutsukihama Fureai Hiroba, which is the venue for the island's sacred ritual called Iki Daidai Kagura that is performed every August. This Shinto dance is 7 to 8 hours long and is designated as an Intangible Folk Cultural Property of Japan.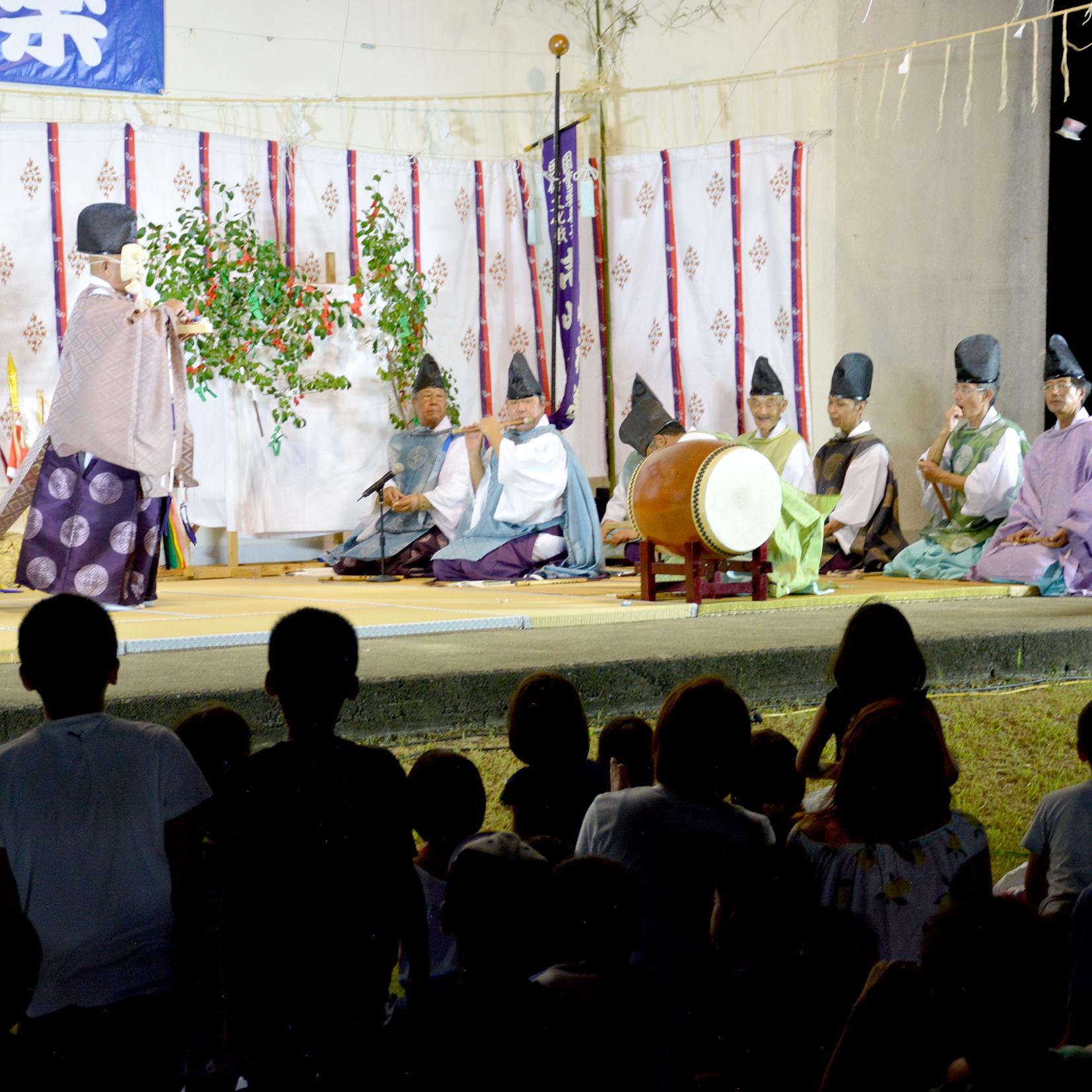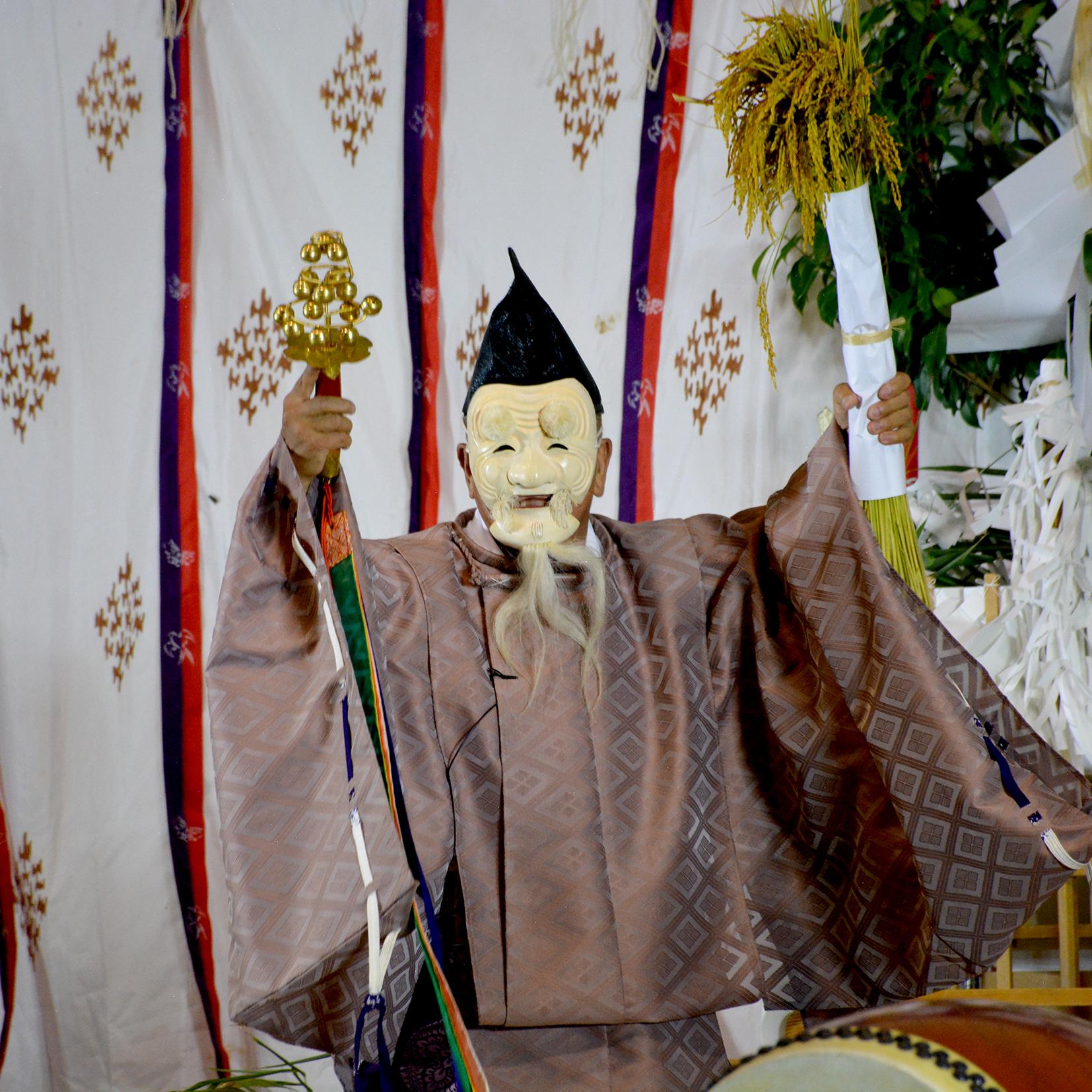 SHARE