Added to "My Favorite" list Remove from your list Add to "My Favorite" list
1447

views
The temple that was originally here on Iki Island was reformed into Ankoku Temple to pray for peace and mourn the war dead in 1338. It is a stately and artistic building. The temple is home to many valuable cultural properties of that period. You will find a giant cedar tree over 600 years old in the grounds of the temple. This allows you to feel the history. Please make sure to visit this site if you have an interest in Buddhism, temples or history.
Learn more via audio guide

音声を再生するには、audioタグをサポートしたブラウザが必要です。
---
The Buddhist statue in front of this temple's main hall is affectionately called Obinzuru-san in Japanese, whose original name is Pindola Bharadvaja, one of Buddha's disciples, who misused his powers and was turned out by Buddha.
This is why Obinzuru-san is placed outside, and not inside, this temple. After his chastisement, however, he reflected on his mistakes, continued to practice asceticism, and eventually became able to heal people. It is said that stroking Obinzuru-san will remedy whatever ails you. Apparently, many worshippers who visit this statue first tend to stroke his head.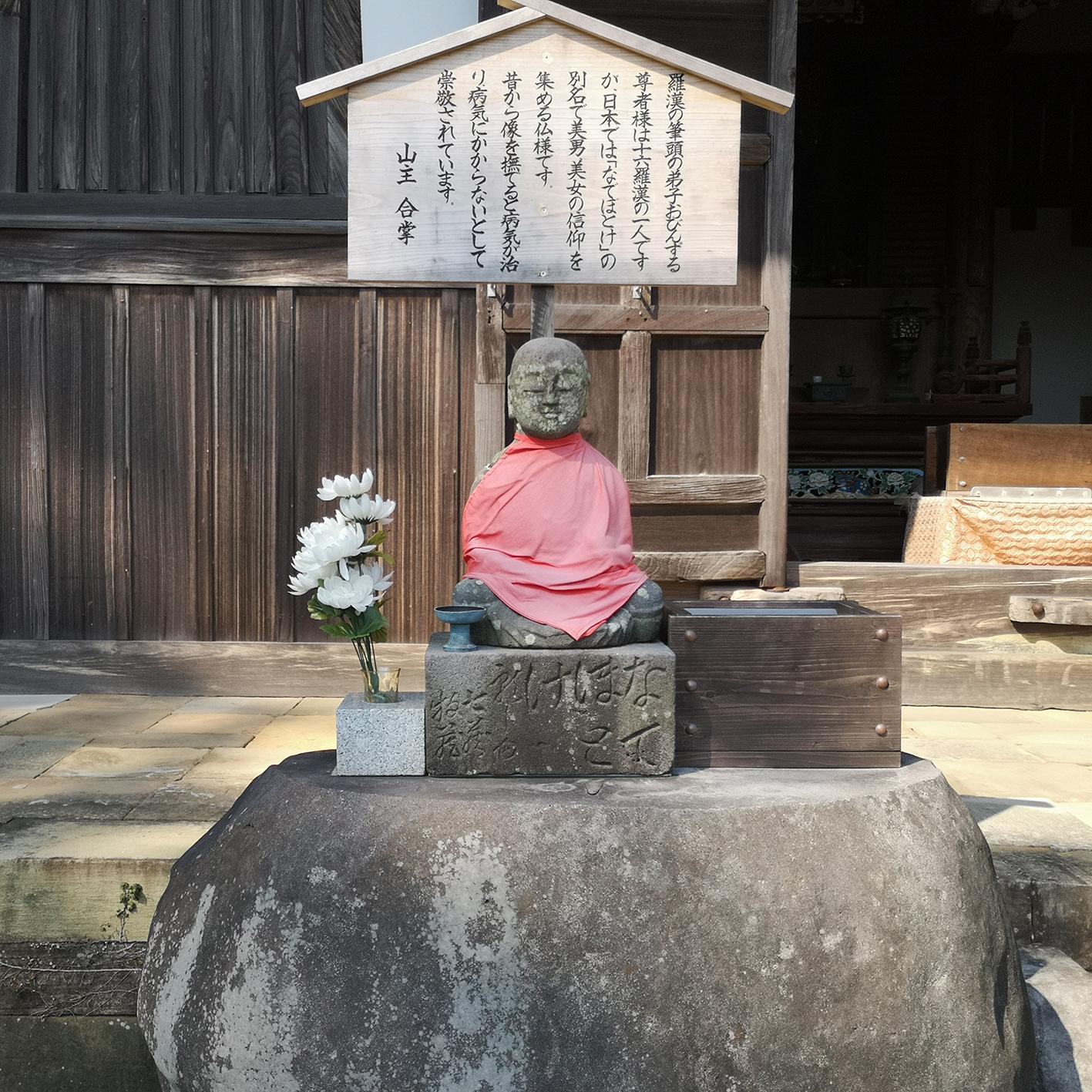 SHARE