Added to "My Favorite" list Remove from your list Add to "My Favorite" list
381

views
Here, visitors can see magma that solidified underground before it was able to erupt above the surface of the earth's crust. Haze-no-Ganmyaku, or Haze Dike, is exposed from a cliff that measures 41 meters, or over 134 feet. As the rest of the cliff is made of white, rhyolite rock, this area is also locally known as Shirataki, which means "white waterfall." Nagasaki Prefecture designated this cliff as a Natural Monument, and it is also considered to be geologically invaluable, as no other example of intrusions of this kind have been found elsewhere.
Learn more via audio guide

音声を再生するには、audioタグをサポートしたブラウザが必要です。
---
Kagamidake Shrine, located close by, has a mythological connection to Haze Dike. As the legend goes, a very devout couple once lived on Iki. They used to make pilgrimages to a shrine outside the island, but this became impossible to continue when they grew old. Then one night, a god came to them in a dream and told them that a mirror would be placed on Haze Dike, and so they should build a shrine for it and pray there from now on. When the couple went to the dike the next morning, they found a radiant mirror as promised and built a shrine to venerate the mirror. This became the namesake for Kagamidake Shrine, as kagami is the Japanese word for "mirror."
When visiting this shrine, the approach consists of more than 300 steps of stairs. It is said that your wish will come true if you manage to climb all the stairs without looking back once.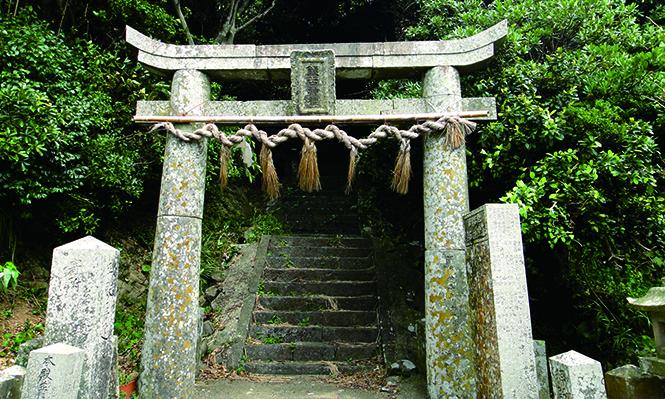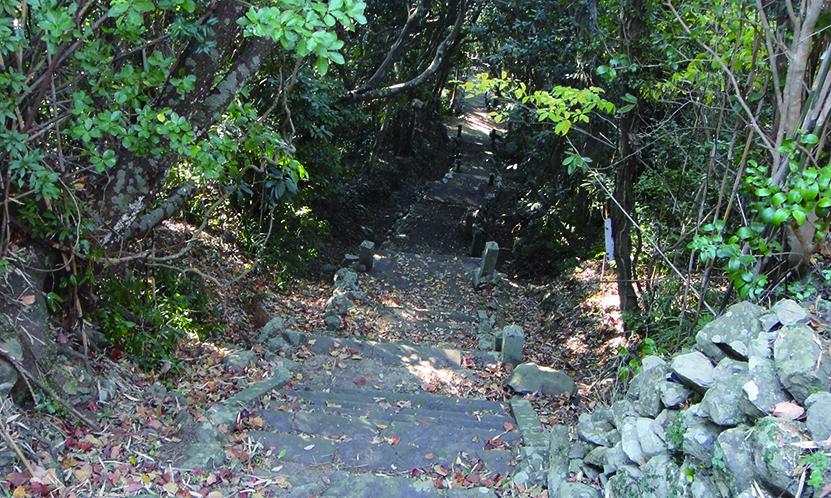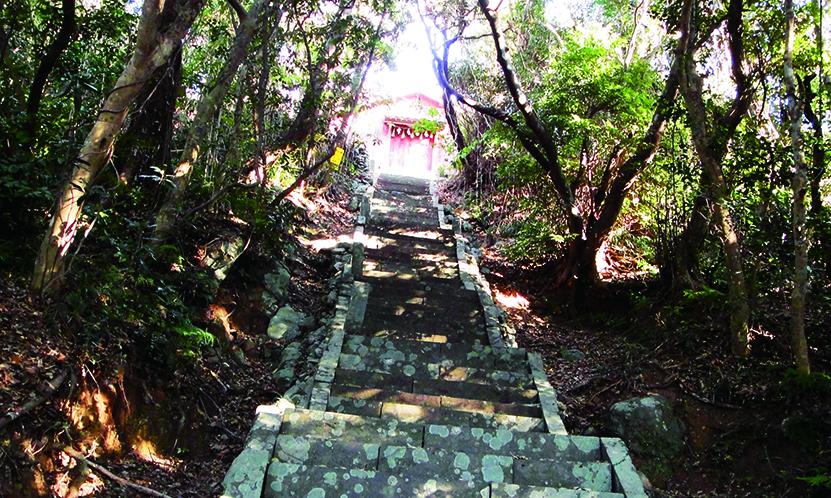 SHARE