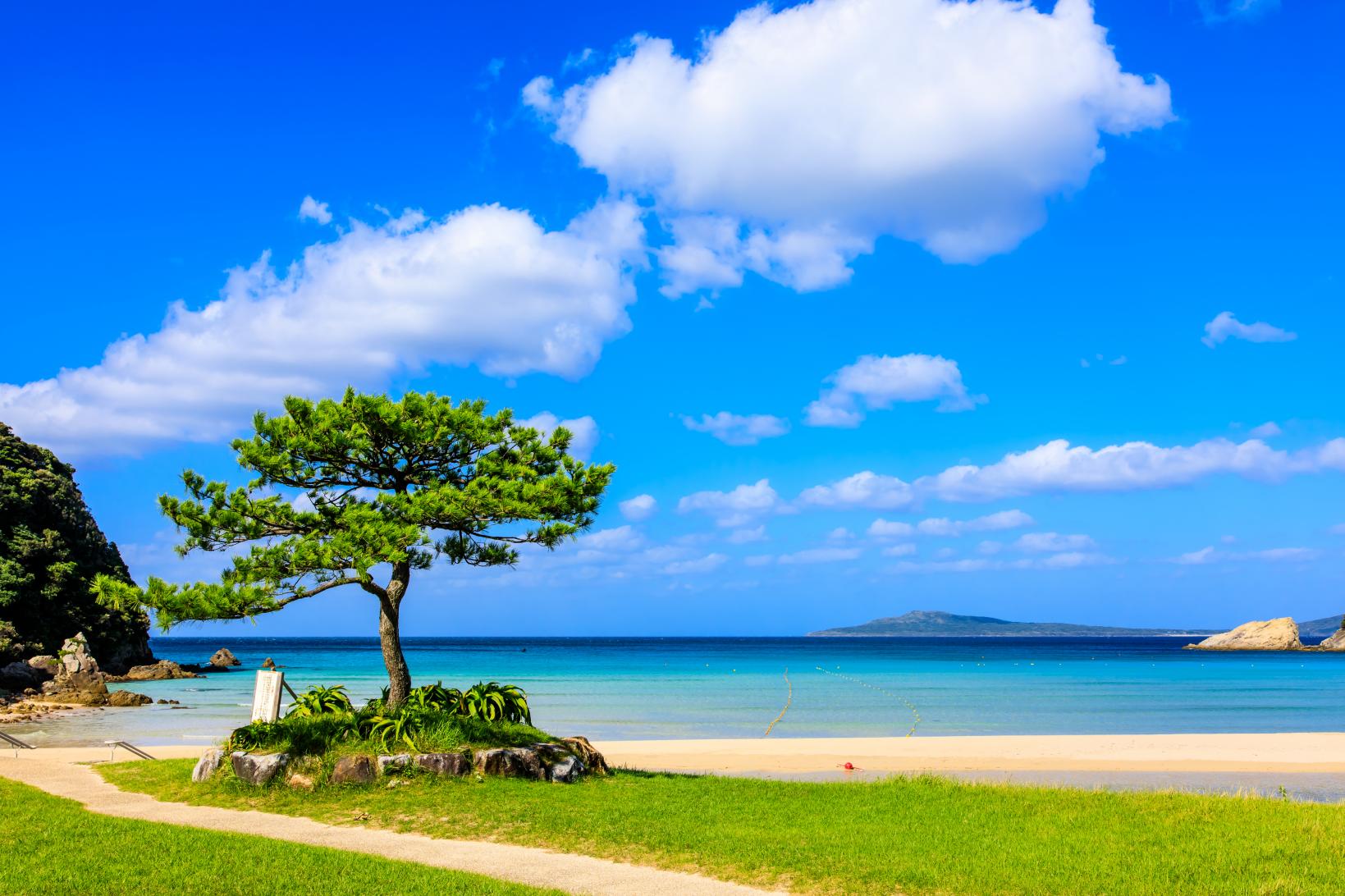 3 Days in Goto Islands (Shimogoto)
Time slows and the world as you know it retreats when you step onto Goto Retto's shores. Lying 100km west of Nagasaki Prefecture, Goto consists of five main islands and packs a compelling history. It was once a stopover location for traders and missionaries traveling to China, and a refuge for hidden Christians in the early 1600s. This rich past, combined with its bountiful nature, makes Goto a perfect escape from reality. We spent three days exploring Goto's largest Fukue Island, and found an enchanting world of historical sites, spectacular nature spots, scrumptious local food, charming cafes and the most genial locals you'll ever meet.

Day 1
You can reach Fukue Island from Nagasaki, Sasebo and Fukuoka via air or sea. We took the jet foil from Nagasaki Port, which was an easy 1.5-hour ride. Upon arrival, it's best to rent a car to get around. Electric vehicles are widely available at rental shops at the port, thanks to an island-wide project in 2010 that also saw subsidized installations of charging stations in many locations.

European Heritage
The redbrick gothic-style Dozaki Church, located in a picturesque cape less than 10km north of the port, makes a good first stop. Completed in 1908, Dozaki is the oldest church on Fukue (which now houses a museum) and a testament to the island's European heritage.

Best Beach
Takahama Beach, located on the western coast, has been voted as one of Japan's top 100 beautiful beaches. The drive to the beach (through route 384) is also one of the most scenic on the island. To see it in its full glory, hike up to the Gyoran Kannon observation deck. We were left speechless by the view of Takahama's white sandy shore sloping into its turquoise waters, set against a background of undulating mountains. A stroll on the beach is mandatory even in winter.

Goto Glamping
There's no better way to fully enjoy Goto's nature than to stay at Nordisk Village. It is nature's detox at its best. Watch the sunset over a rice field; listen to campfire crackle and stare at star-filled skies when night falls; and catch the sunrise at a nearby beach the next day. You don't even need to rough it out: Nordisk Village's stylish tents are fitted with heaters, bluetooth speakers, Wi-fi, comfortable beds, refrigerators and all the amenities you'll need. If tents are not your thing, rooms are available in a building that was once a primary school, which also houses a restaurant, toilets and shower facilities.

Day 2
New cafes blending the traditional and modern have recently sprouted on Fukue, adding a new vibe to the island's culture. On our second day, we checked out Wondertrunk Travel Bakery, situated on the southeastern coast.

Coffee and Rides
From 8am, the cafe begins serving fresh breads (their croissants are not to be missed) and tantalizing caffeine fixes to help you to kick-start your day. But Wondertrunk offers more than coffee—bicycles are also available for rent here. You could sign up for a tour conducted by cycling guide William Liew, an effusive staff who will regale you with tales of "the little gems" he so loves about this island.

Salt and Camellia
The first thing that you'll notice when you pull into the carpark of Goto Tsubaki Bussan-kan (tsubaki means camellia), located on a small hill on Kojushi Beach (about 20 minutes south of the port) is a fiery furnace in a wooden hut. Take a closer look and you'll see salt being extracted from Goto seawater the old-fashioned way. This rustic establishment not only makes a good stop for unique souvenirs such as yuzu salt, camellia dressing and flying fish stock, you can also learn how to extract camellia oil (a famous Goto product) or make your own Kankoro-mochi (sweet made of rice mixed with sun-dried sweet potatoes).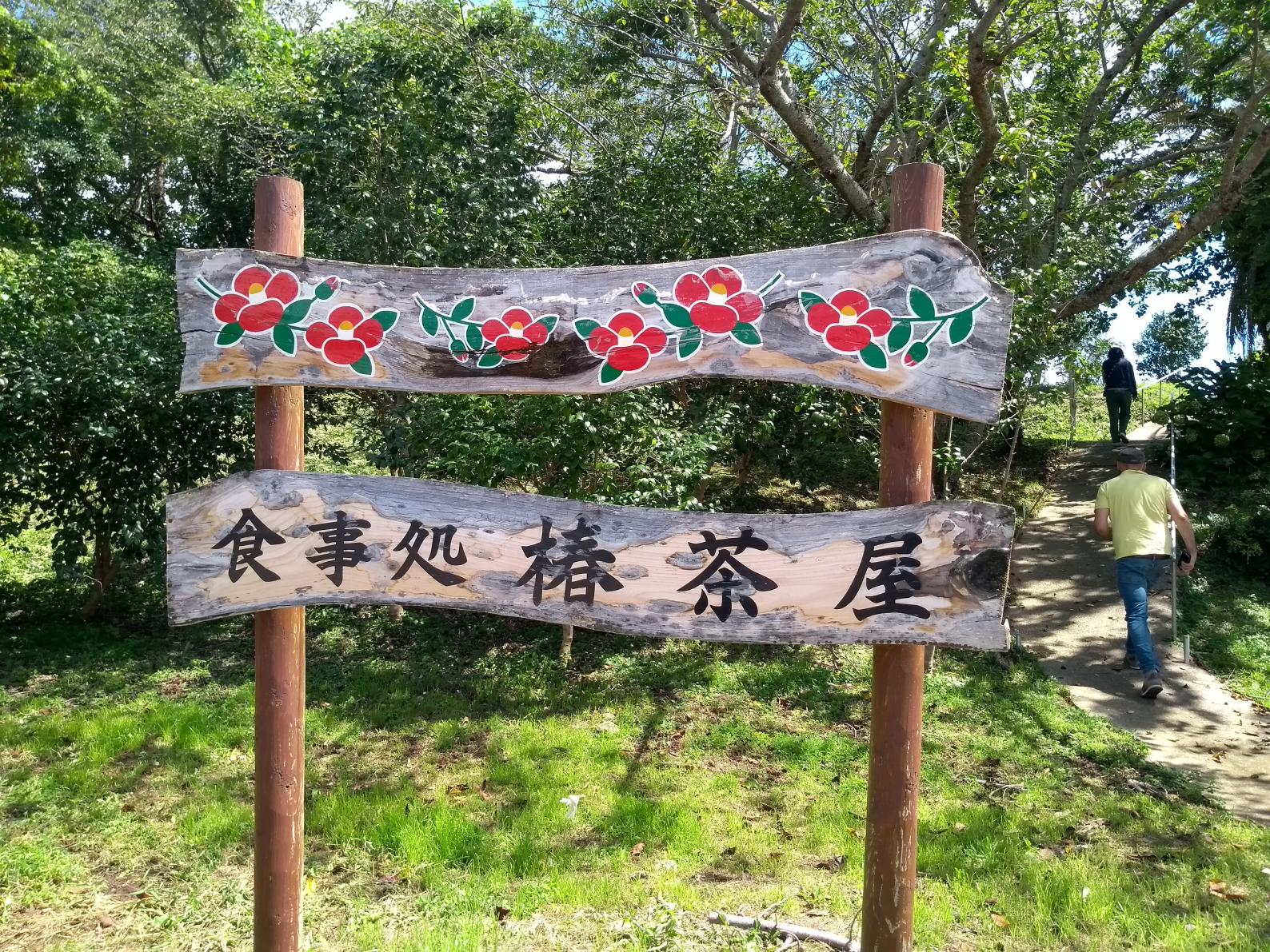 Tsubaki Chaya
A few minutes' walk away is Tsubaki Chaya, a more than 40-year-old grill restaurant that offers incredible views of the ocean and outlying islands in the distance. Each table is fitted with a charcoal grill on which friendly staff will advise you on how to cook the most delectable local delicacies. These include locally grown vegetables (cabbage, broccoli and bell peppers), scallops, Aori-ika (squid), skewered Isaki fish, locally bred Goto Biton pork and Kankoro-mochi. Capping off the feast was camellia oil-coated Goto Udon, one of the island's signature products.
Historical Trail
Our next stop was the former Goto Lord's Residence and Garden. (Knock on the wooden board by the entrance for a surprise!) Built about 160 years ago, you'll find hidden rooms and passageways, movable door frames, turtle-shaped nail coverings in the painstakingly restored villa that pay homage to the skills and artistry of traditional Japanese craftsmen. Equally impressive is the garden, which houses the Shinji-ga-ike pond (shaped in the Japanese kanji character for "heart"), an enormous 840-year-old camphor tree, and 36 turtle-shaped rocks.

The Lighthouse
No trip to Fukue is complete without a trek to Osezaki Lighthouse. Located on the most southwestern point of the Island, it is about an hour's drive from Fukue Port. Getting there requires a bit of a hike—2.4km (round trip of about an hour) to be exact. But the stark beauty of the lighthouse, perched on the edge of a wave-battered Osezaki cliff (with sheer drops of up to 150m), and unbeatable views of the East China Sea make it a worthwhile endeavor.

Day 3
Animation and Samurai
We started our last day with a visit to Nizo Yamamoto Art Museum. Nizo Yamamoto is a Goto native and an animation art director renowned for his background illustrations for Studio Ghibli films such as "Princess Mononoke" and "Castle in the Sky." The museum is housed in a 160-year-old building on Bukeyashiki-dori, a 400m-long street lined with old samurai houses within walking distance from the port. Even if you're not familiar with Yamamoto's works, wandering through the traditional samurai residence while perusing modern animation sketches is a quirky and memorable experience.

Artisanal Noodles
From animation, we turned to culinary art—specifically Goto Udon, which has a more than 1,300-year history. Made via a labor-intensive process that involves manual twisting and stretching, it is known as one of Japan's three major types of udon and is produced in small quantities in Goto. Non-profit organization "Goto Asunaro-kai," staffed by people with disabilities, offers a unique chance to not only observe the production process but also to have a hands-on experience in stretching these camellia-coated noodles. At the end of the session, you'll get a chance to slurp up freshly made Goto Udon, which is an experience you won't get anywhere else because Goto Udon is only sold dried to be eaten year-round.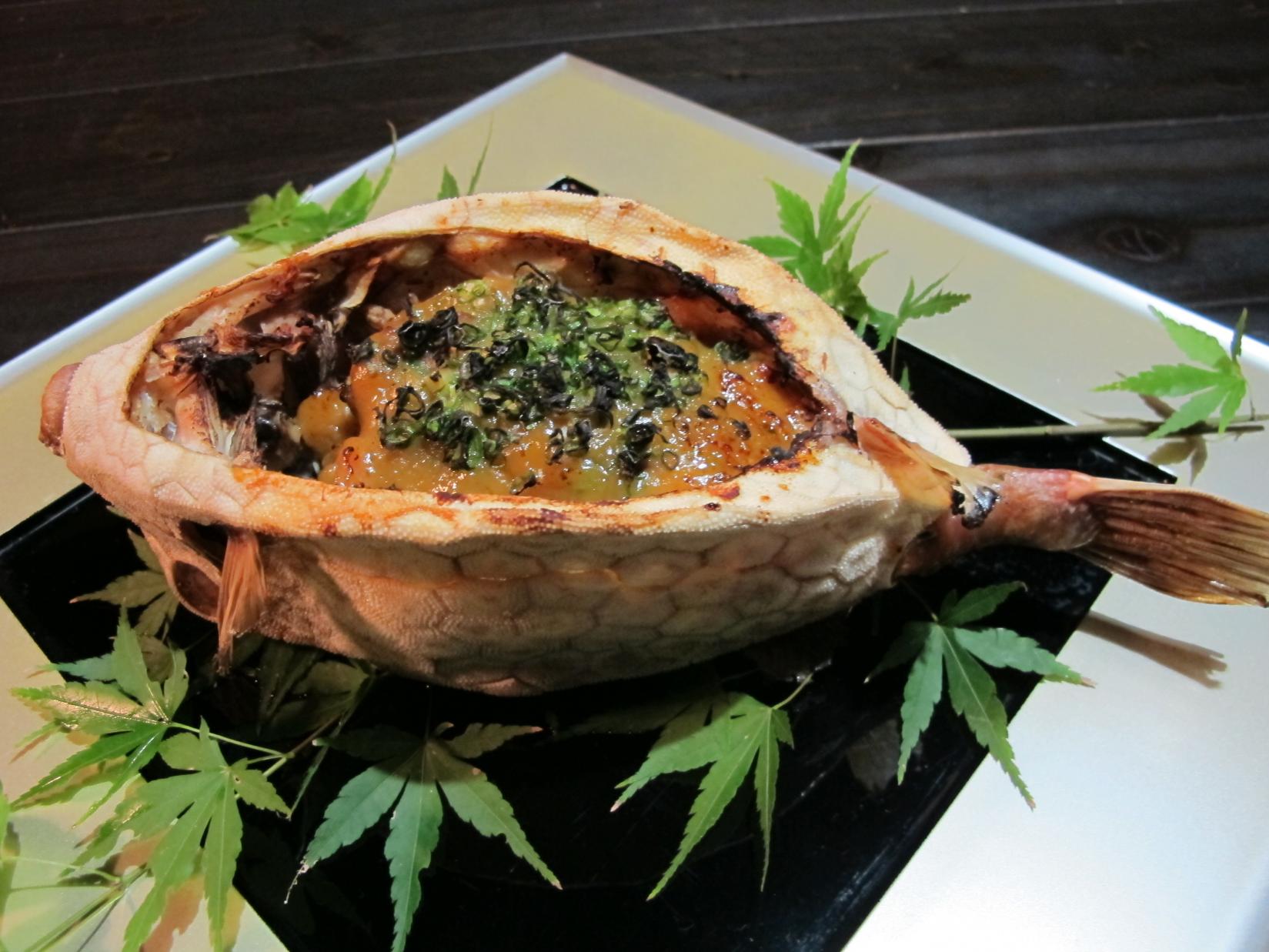 Shinsei / Mochizuki
Shinsei
An authentic local restaurant near Fukue Port that serves the freshest seafood caught off Goto's seas and a variety of other dishes, including Goto beef steak, stew and hamburger steak. Go early or make a booking.

Mochizuki
Often featured on local TV, this Showa-era restaurant is famous for its melt-in-the-mouth Goto beef steak and stew dishes. Definitely the go-to place for Goto Wagyu beef on Fukue Island.
SHARE