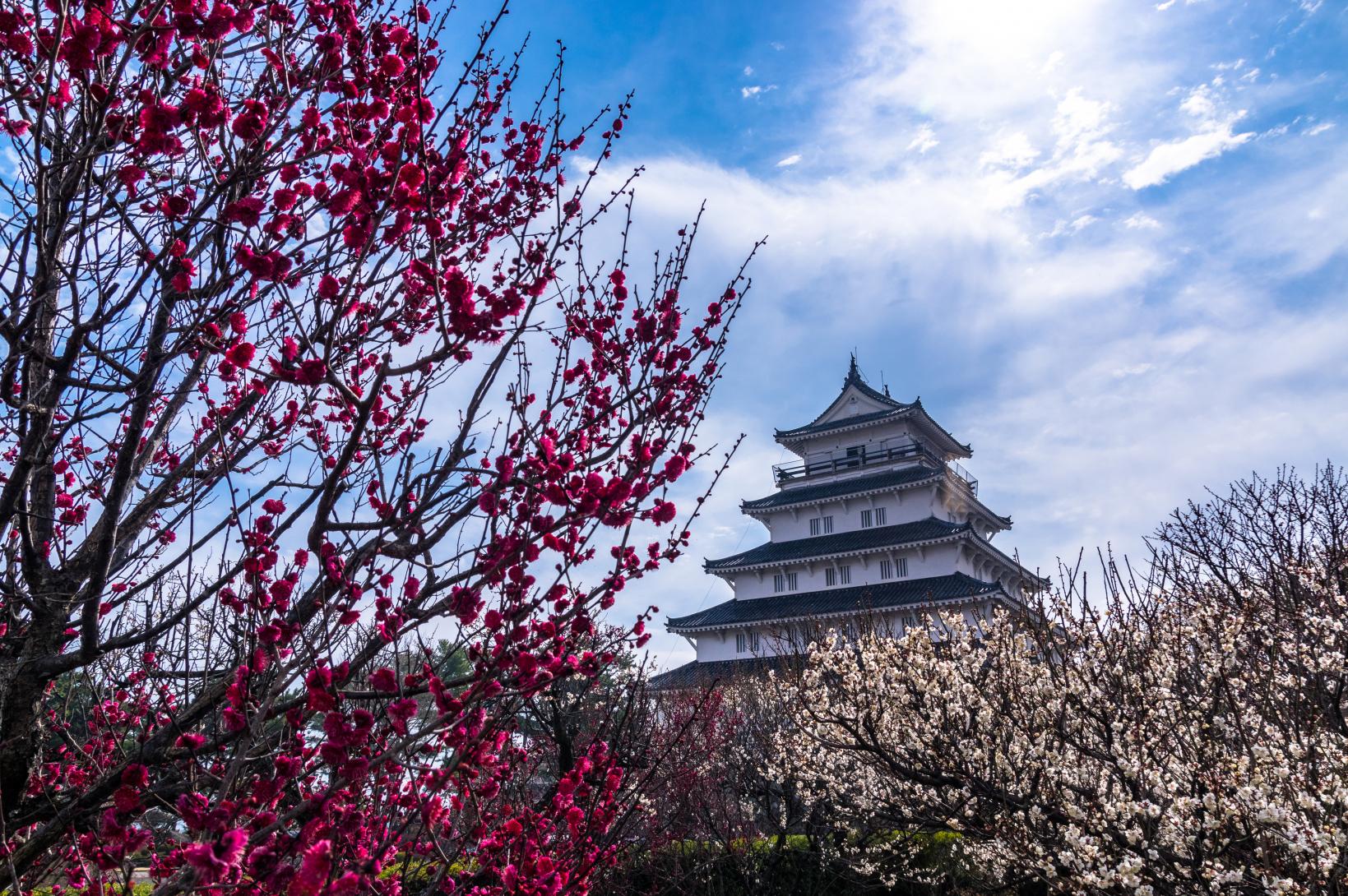 3 Days in Shimabara Peninsula
Shimabara Peninsula is a compact hidden gem in southeastern Nagasaki Prefecture. Sandwiched between the postcard-perfect Tachibana Bay and a calm Ariake Sea, it offers plenty to sooth weary city dwellers. Relaxing onsen (hot spring) resorts, intriguing history, spectacular volcanic landscapes and… carp swimming in street canals—spend three days here, and you'll want to come back for more (we know we did).

Day 1: Obama
Rent a car to get around because everything is within an hour's drive. Besides, it's the best way to enjoy mother nature's own Netflix of verdant hills and glistening seas on this peninsula.

Panoramic View
From Nagasaki airport, head southeast toward Obama (literally "small beach"), a seaside onsen town with the hottest hot springs (gushing 15,000 tons per day) in Japan. Make a pit stop at the Chijiwa Kanko Center, which also houses a souvenir store (onsen-sulfur pesticide, anyone?).

From here, the sweeping vistas of Tachibana Bay and Mt Unzen here will astound you on both rainy or sunny days. While gazing out, if you hear a jingle tempting you to tap along with your feet (which our photographer actually succumbed to), turn around and head straight for the source because you'll find Jagachan, a deep-fried potato snack much beloved by locals for over 45 years—for a good reason!

Steamed Delicacies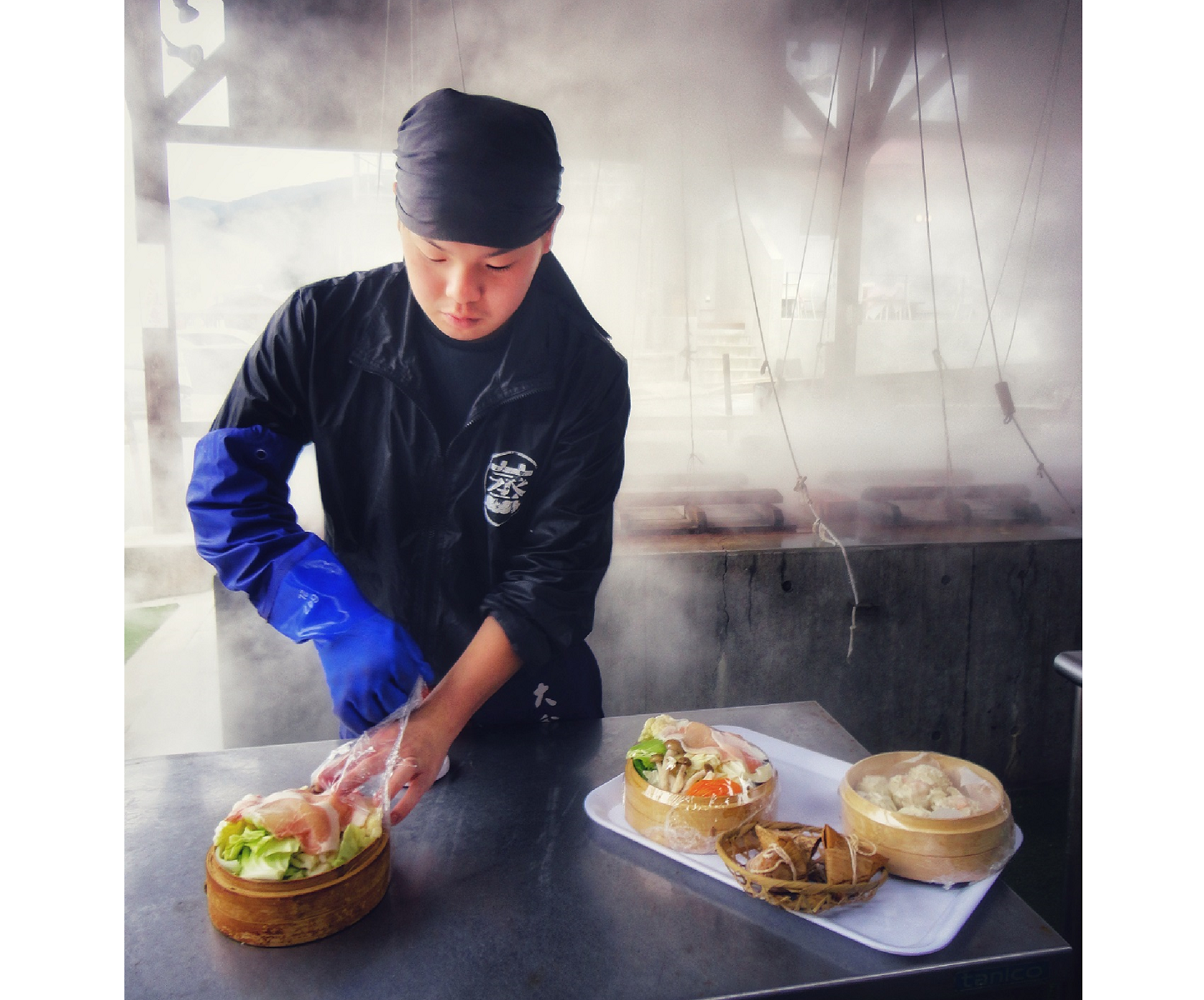 Mushigamaya
Mushigamaya makes a fitting first stop for the steam-filled town of Obama. This beachfront restaurant lets you pick from a variety of local produce and fresh seafood, and have them steamed by 105-degree hot springs. Be sure to try the rare uchiwa-ebi (fan lobster) and multicolored hiougi-gai (noble scallops). For non-seafood-lovers, Mushigamaya also serves mouthwatering katsudon and tempura set lunches.
Indigo Art
Atelier Aiakane is an aizome (indigo dyeing) workshop in a quiet village in Obama's Karimizu area. Amid a secret garden-like setting, choose to dye a handkerchief, tenugui (Japanese hand towel) or mini tote bag; or opt for spinning or weaving trial classes. The best part for us though was spending time with owner Terumi Suzuki. "I was lured by the colors of nature and how they change according to different seasons and conditions," she said with a quiet passion that showed us a facet of the peninsula that's hard to find elsewhere.

Longest, Hottest Foot Bath
Hot Foot 105 on the beachfront near Mushigayama is a great way to wrap up the day. Although gray skies overshadowed our visit to this 105m-long hot spring foot bath, locals rave about the sunset view over Tachibana Bay on a clear day. Even better, it's free with a section for pets.

Day 2: Unzen
Unzen Jigoku (Hell) beckoned on our second day. As we approached on foot, swirling columns of steam (sulfurous scent included) hissed and spouted from about 30 hot springs that supply the baths of hotels in this onsen town, which was developed as early as 701. After the Meiji Restoration, Unzen Onsen became a well-known summer destination for foreigners.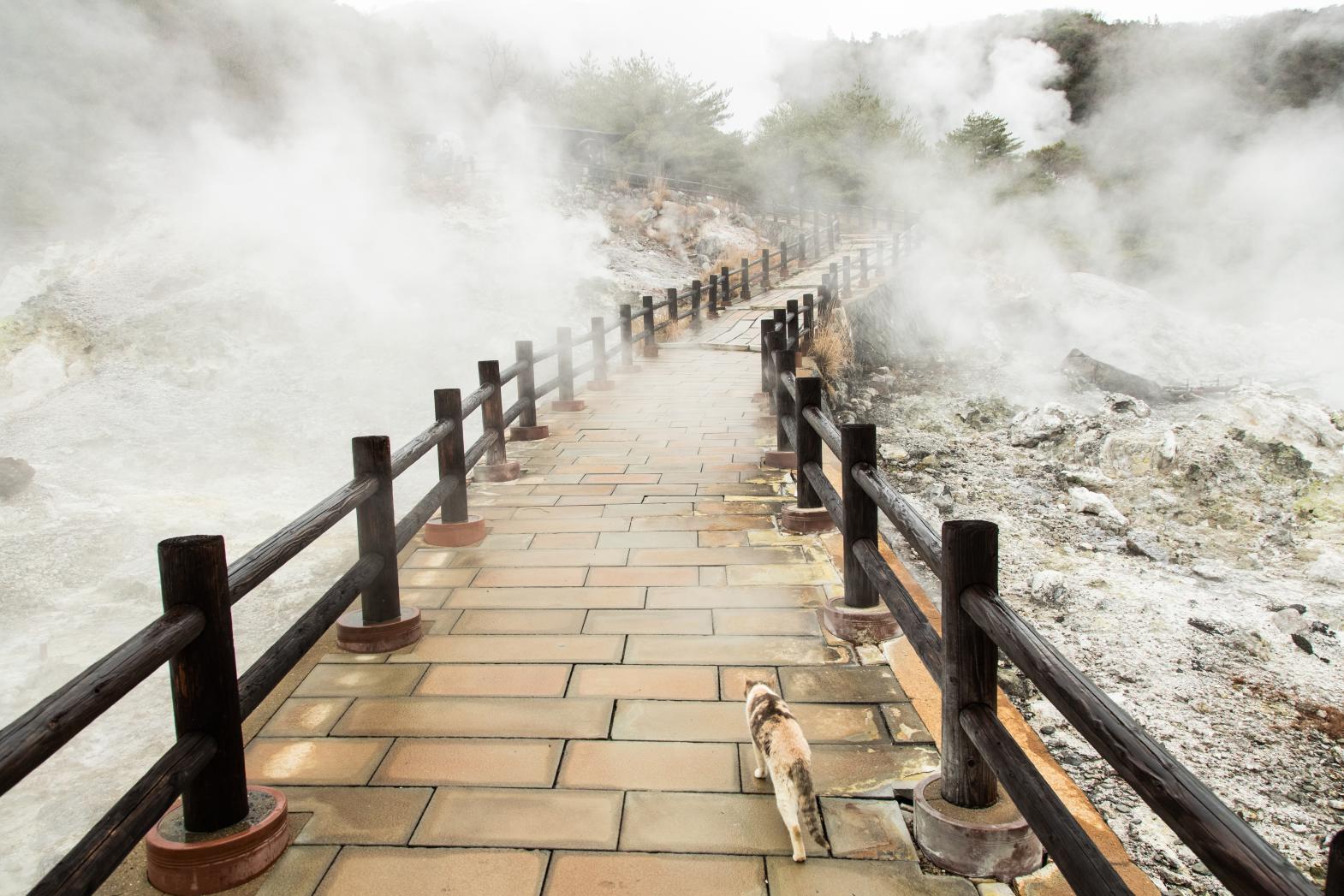 Feline Heaven
Set against the rocky barren landscape of Mt Unzen, which lies in the center of the peninsula, Unzen Jigoku has an awe-inspiring and raw appeal that's missing in Beppu's trail of seven hells (in Oita Prefecture). It has a macabre history as an execution ground for Christian martyrs in the early 1600s. But now, stray felineseem to rule the place as many saunter and sit on naturally heated walkways. Some were friendly and demanded cuddles; others sat and judged silently. It was an unreal but definitely Instagram-worthy experience exploring this geological patchwork of steamy fumaroles with these feline companions.
Unzen Shrine and Town
From Jigoku, Unzen Town is just around the corner. Opposite to the town square is Unzen Shrine, although often misread as Onsen Shrine (said to have been built in 701). Walk deep into the grounds of this secluded shrine and you'll find a sacred spring and a "husband-and-wife" couple of persimmon trees that grant believers a wide range of wishes!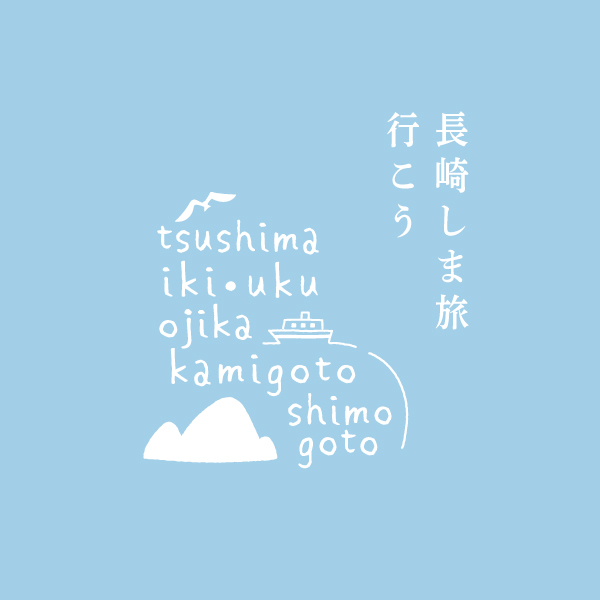 Local Bites
Time seems to slow in Unzen Town. Lined with restored Taisho-era buildings, it is perfect for an afternoon of lingering in quaint spots such as the Unzen Toy Museum, which sells a dizzying array of fun retro knick knacks and sweets on the first floor. Kaseya is a popular bakery that also operates a hot spring bath for those who fancy a good soak. You could also try your hand at making Yusenpei (a sweet round wafer made using local hot spring water) at Totomiya Honpo. When hunger pangs strike, there are many family-run eateries where you can try many local specialities, such as Unzen Hayashi Rice.
Glorious Nature
If you have time to spare, head for Nita Pass (about 10 minutes by car from town), one of the most famous spots in Unzen National Park, noted for its rich autumn foliage and changing scenes in spring (azaleas), summer (dogwood flowers) and winter (hoarfrost). On a clear day, you can see Mt Heisei-Shinzan, created by the eruption of Mt. Fugen in 1991. There's also a local ropeway from the Nita Pass to the Myoken peak, rising 1,300 meters above sea level.


Castle and Samurais
The extravagant white Shimabara Castle dates back to 1624, and is significant because heavy taxation imposed to build the castle, along with harsh persecution of Christians, sparked the Shimabara Rebellion. The five-tier structure has a fascinating exhibit detailing the lives of the Hidden Christians. Don't forget to climb up to the fifth floor for a magnificent view of Mt Mayuyama, which collapsed and slammed into the Ariake Sea without warning in 1792. When you're done, hop over to Bukeyashiki-Dori (Old Samurai Warriors' House Street) about a five-minute walk away, and stroll through an atmospheric samurai residential district.

Canal Carp
Before leaving, you should definitely visit the Shinmachi area, known as "Koi-no Oyogu Machi" or the City of Swimming Carp, located south of the castle. Narrow canals line this quiet neighborhood, filled with brightly colored carp, thanks to spring water filtered by Mt Unzen's volcanic layers. Conserved traditional-style houses are also open to visitors. A must-see is Shimeiso Spring Garden (a traditional villa built on spring water), where you can sip tea and marvel at a beautiful garden with colorful carp swimming in its spring-fed pond.


Where to Stay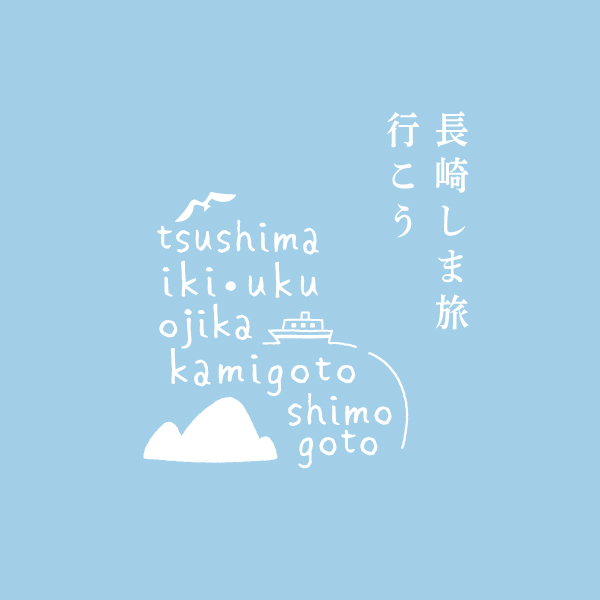 Unzen Fukudaya
A modern ryokan (Japanese inn) that blends traditional folk-art elements with handsome dark-wood interiors. Service was impeccable (drop a chopstick and you'll soon find a staff running to you).

Dinner was a gorgeous multi-course kaiseki that included Nagasaki wagyu beef and "dancing" (don't ask) abalone grilled in butter and sake. Post dinner, a dip in its milky white onsen in an immaculate outdoor garden will set you up for a good night's sleep. Breakfast is no less elaborate, and you'll get a chance to try the inn's signature tamago kake-gohan (again, don't ask).
SHARE