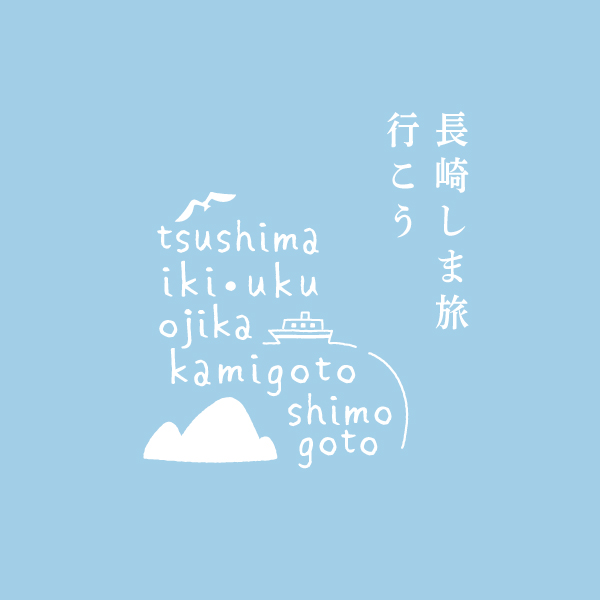 Vegetarian Friendly Restaurants in Nagasaki Prefecture
In the past, Japanese people often ate vegetarian meals, partly due to the influence of Buddhism. Indeed, Buddhist temples in Japan have an ancient tradition of preparing meals without meat, in a style known as shōjin ryōri. In Nagasaki, a unique form of this traditional temple cuisine was brought to Nagasaki from China, and is known as fucha ryōri.

During Japan's period of national isolation, Nagasaki was the only point of contact with the outside world, with trade limited to the Dutch trading post on Dejima. Even so, the Dutch traders were forbidden from selling beef and pork to Japanese people. However, when Japan was re-opened to foreign trade in the 19th century, these restrictions were relaxed, and today meat is a major part of Japanese cuisine.

However, vegetarian visitors to Nagasaki Prefecture need not worry, as there are a diverse range of locations that serve vegetarian and vegan food. These restaurants, located all over the prefecture, serve everything from traditional temple cuisine to macrobiotic and organic dishes. Enjoy the best of Nagasaki's fresh produce and creative, passionate chefs.

Restaurants list below are in operation as of January 2021. Menu prices may be subject to change*.
Nagasaki City
Kōfuku-ji Temple
Enjoy a very unique opportunity to experience traditional vegetarian food at one of Nagasaki's most important temples. The Chinese-influenced temple cuisine, known as fucha ryōri, is still served at the Zen Buddhist Kōfuku-ji temple today. The restaurant does not operate during the summer months (closed May to September). For both lunch and dinner, booking at least a week in advance is essential. In general, only group bookings of about ten people are accepted.

Italian Bar da Nobo
A few steps from Meganebashi, this stylish Italian restaurant specializes in Tuscan-style cuisine. Although meat dishes are also available, many options make use of beans and vegetables. A variety of dishes that cater to vegetarians are available, including the ribollita, a hearty vegetable stew. Dishes such as the tomato pasta can be made without cheese on request.

Wakabadou – Dejima Nagasaki
Located close to Dejima, this cafe serves a variety of both vegetarian and non-vegetarian dishes for both lunch and dinner. Some dishes, such as the quiche, make use of eggs or cheese. However, upon request, it may be possible to ask for certain dishes, such as the pasta, potato salad, and croquettes, to be made vegan friendly.
Nobister
Nobister has made it their mission to serve hearty and delicious vegetarian meals to the Nagasaki public. All their vegetables are produced pesticide free in their family run farm and their salt is sourced locally in the south of Nagasaki. They also offer delicious home baked breads that don't contain any animal based ingredients.

At Nobister, they offer two daily soups, rotating between four different varieties. Their signature soup is made from a vegetable broth and contains many seasonal Japanese vegetables such as lotus root, daikon, and burdock root. Vegetarian fare includes a variety of sandwiches, some containing animal products that have been clearly marked on the menu with signs for cheese, mayonnaise and egg. Their menu also includes a delicious vegan curry, a vegetable cutlet meal set, a vegan salad bowl, as well as a Japanese style brown rice set.

In the evening, Nobister turns into a local watering hole with alcohol and snacks available until the wee hours. With a bar and one table, this little restaurant comfortably seats about 10 people. Centrally located near the Ohato tram stop, Nobister is great for anyone touring around Nagasaki in need of a vitamin pump up or a reliable vegetarian or vegan option. The owner is happy to answer any question and speaks both Japanese and English.

Bishnu – Mezame-machi
With three locations in Nagasaki Prefecture, Indian restaurant Bishnu's location in Nagasaki City is at Mezame-machi. Dining with a diverse group of friends is made easy with a menu that includes both meat and vegetarian dishes. Two more Bishnu restaurants are located in Sasebo (see below).

Rota Cafe
Easily accessible on foot or by tram, Rota Cafe's Nagasaki location in is the perfect place to stop for lunch on the way to the Nagasaki Peace Park or after shopping at Cocowalk. Having studied at the Kushi Institute of Japan, proprietor Fumiko Sakuragi focuses on making food according to the principals of macrobiotic cuisine.

As much as possible, only organic and seasonal vegetables are used in their dishes. Vegetables are sourced locally from within Nagasaki prefecture, including from farms in Isahaya. Open for lunch, the restaurant serves set meals, and then stays open in the afternoon to serve cakes and smoothies. The cakes and other sweets are all made using only natural, unprocessed sugars and without butter.

The menu at Rota Cafe changes seasonally, however, some of the highlights include hayashi rice, which uses soy meat to create a wonderful richness. The brown rice served with meals creates deep textures that complement the food perfectly. Be sure to try the unique smoothies made with amazake, a traditional sweet drink made from fermented rice.

Rota Cafe also stocks a wide variety of specialty organic products from all over Japan and the world. Those searching for hard-to-get organic products may 2nd exactly what they are looking for here.

Photo by Yukiko Taniguchi.
Photos by Dominic Balasuriya.


Omura and Surrounding Area
Omura Yume Farm ChouChou
Enjoy a buffet-style lunch at the Omura Yume Farm's restaurant. Although there are meat dishes available, there are also vegetarian options that make use of locally-grown produce. Visitors can also enjoy fruit picking at various times throughout the year, as well as unique and enjoyable cooking classes. Perhaps more famous than the restaurant itself is the attached ice cream shop, which includes a bakery. The farm also has a produce shop stocked by local farmers, and a small selection of handmade crafts making this an excellent destination for a day out.

Seishun no Sato Restaurant
Located in Hasami, Seishun no Sato serves a variety of dishes. Vegetarian pizza, salad, and pasta options compliment their non-vegetarian menu.

Wakimizu Cafe – Fusuian
Surrounded by nature, Wakimizu Cafe Fusuian (the Japanese spelling of feng shui) is located in Higashi-sonogi. Enjoy the beautiful scenery and the rustic building, as well as the vegan-friendly vegetable curry, made entirely without animal products.



Shimabara
Sanesu Farm and Minanme Kitchen
Located in the hills of the Shimabara Peninsula, Minanme Kitchen and Sanesu Farm are a mushroom lover's paradise. Boasting an array of mushroom and mushroom related products, you can tuck into culinary delights made from fresh and local ingredients.

The vegetarian mushroom pita wrap is filled with delicious vegetables, and the shiitake fritters come highly recommended. Although made with milk, the locally-made ice-cream topped with powdered mushroom and served with mushroom chips is very unique. Mushroom-topped pizzas and a mushroom soup are also on the menu.

After eating, pick up some local products, including dried and fresh mushrooms, mushroom chips, and mushroom powder. You can also go mushroom picking on site for 1000yen! (reservations required).

Words and photos by Dylan Nordstrom.


Vege Dream
Located in Unzen City, the first floor of Vege Dream sells homemade products and locally-grown vegetables. On the second floor, the cafe serves both vegetarian and non-vegetarian dishes, with many of the vegetarian options being tofu based.



Sasebo
Bishnu Sasebo and Bishnu Aeon Daito
Also part of the Bishnu group of restaurants, Bishnu Sasebo and the Bishnu Aeon Daito restaurants serve Indian food in Sasebo. Indian style vegetarian food is available. Another Bishnu restaurant is located in Nagasaki City (see above).

Huis Ten Bosch – Health Restaurant Aura
Located next to the world-famous robot-operated "Henn na Hotel", it is possible to visit Aura even without an entry pass to Huis Ten Bosch. This restaurant is especially notable for growing organic vegetables on-site hydroponically. These fresh-picked vegetables are then used to make a variety of dishes that can be enjoyed as part of the lunch and dinner buffets. Although some meat dishes are also available, you can choose your own healthy vegetarian dishes.
Mike's Tex Mex
As one of just two Mexican restaurants in the Sasebo area, the Sasebo branch of Mike's Tex Mex's has been a beloved institution for years. As soon as you enter the cozy wooden interior you're sure to feel at home. The décor is brightly colored and eclectic, with sombreros, flags, and dried onions and peppers adorning the walls, along with customer photos. Also keep an eye out for the ceiling papered with dollar bills donated by customers — add your own! — and for the corona bottle chandelier, a testament to Mike's plethora of delicious drink options.

But it's not just Mike's unique and fun atmosphere that makes it such a favorite. It also has a variety of vegetarian options so that everyone can get in on the fun. Many dishes, including burritos, enchiladas and tacos, can be ordered with beans in place of meat. There's also a lightly flavored fresh vegetable burrito, chock full of delicious green peppers, tomatoes, onions, and beans. If you're in the mood for something smaller, try bean nachos grande, or chips with guacamole. And if you're looking for something to drink, Mike's has great margaritas! Be sure to ask about their special margarita, made from a different fresh fruit each day.

With plentiful options for everyone, Mike's is the perfect place for a night out with friends and family, vegetarian or otherwise.


Words by Rosie Fordham.
Photos by Rosie Fordham.
Photos by Jamaal Rowe.

-------------------------------------------------------------------------------------------------------
(Words by Dominic Balasuriya except where stated otherwise.)

The Nagazasshi is Nagasaki's No. 1 English language magazine. You can read it online at http://www.nagazasshi.com/
The Nagazasshi is also on Facebook! Like the page to keep up to date with all the best news and views from the international community in Nagasaki http://www.facebook.com/nagazasshi

Collaboration Pages: July 2017

SHARE