A Paradise for Outdoor Enthusiasts - Goto Islands (3 Days)

Travel to Goto City by ferry from Nagasaki Port.

Go trekking and visit Osezaki Lighthouse, where movies have been filmed. This magnificent landscape, which words alone cannot describe, awaits you.
There are also many churches in Goto, where Christianity has taken root, and visiting them is highly recommended.
Staying at the glamping facility lets you enjoy the great outdoors and the island's charms.

・Transportation: Car
*Reserving a rental car in advance is recommended.

*You can also come by ferry from Fukuoka or by plane from Nagasaki / Fukuoka. Please see the access page for details.
Required Time:3days
Means of Transportation:by car
Print
START
Approx. 1 hour 25 min. by jetfoil from Nagasaki Port
【Day 1】Fukue Port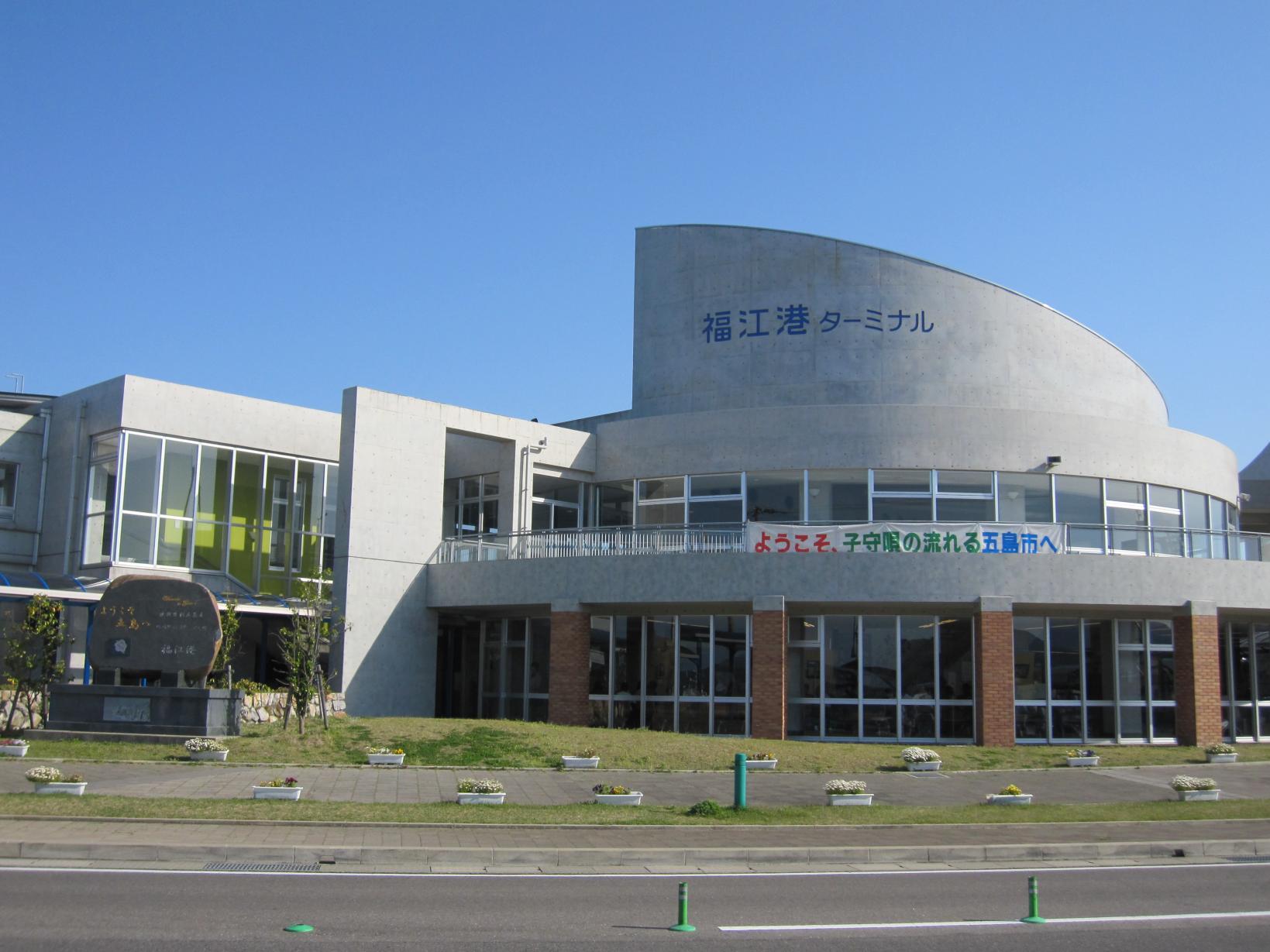 【Day 1】Osezaki Lighthouse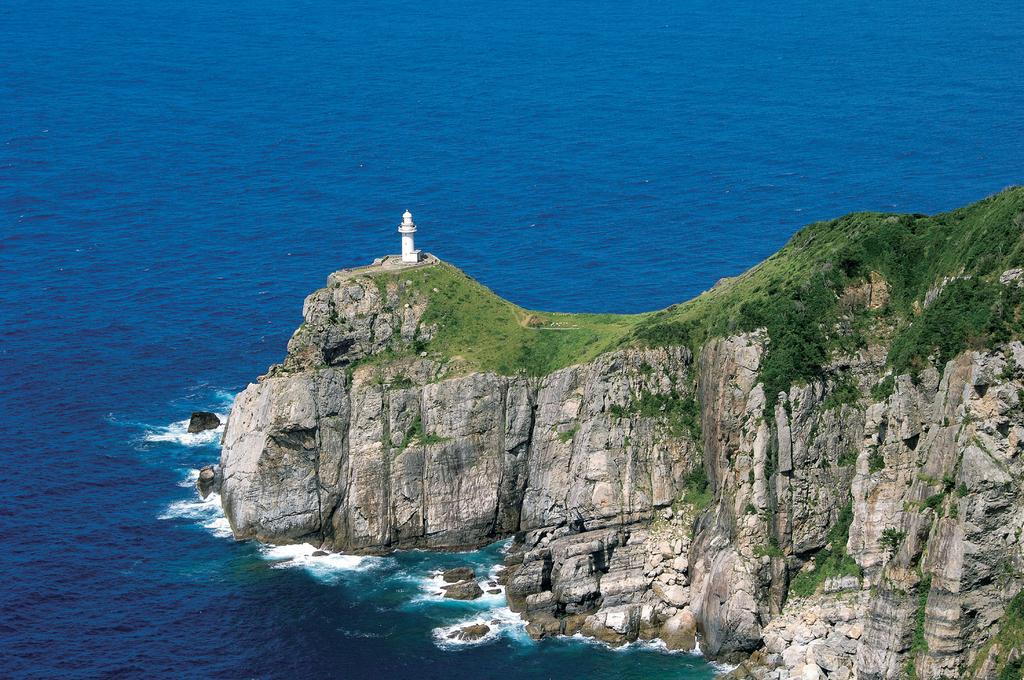 The Osezaki Lighthouse is set against a dramatic backdrop of wave-worn cliffs as steep as 150 meters. Although the current lighthouse was built in 1971, the original structure was designed by an Englishman and erected in 1879. A part of it has been turned into a permanent exhibit at the Museum of Maritime Science in Tokyo.

The nearby observatory is a popular spot for both visitors and locals to enjoy the sunset view. For adventurers, you can also walk to the lighthouse. Getting to the lighthouse requires a 2.4km hike (round-trip of about an hour), but intermittent green tunnels created by camellia trees lining both sides of the paved trail make it a pleasant trek. Once at the lighthouse platform, the sight of the stoic white structure combined with the cliffs and surrounding ocean makes it a spectacular and an unforgettable view.
【Day 1】Lunch at Nearby Restaurants
【Day 1】Takahama Beach
Named one of Japan's Top 100 Beaches!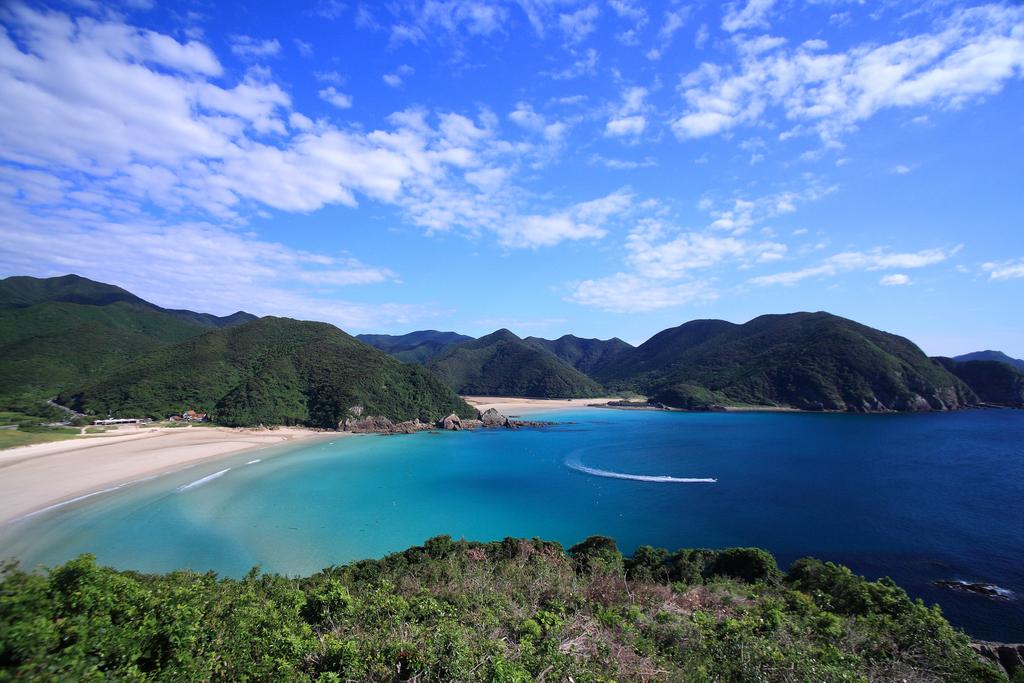 Takahama Beach boasts some of the whitest sand and clearest water in Japan. It is not only one of the best-known beaches on the Goto Islands, but also listed as one of Japan's Top 100 Beaches, and Top 88 Swimming Beaches! This beautiful beach is popular with locals and tourists alike, attracting holidaymakers from all over the country.

The west-facing beach overlooks the Sagano Island and has a wide sandbar that provides a calm shallow swimming area. Silver sand sparkles through the clear water, and the surrounding greenery completes the perfect coastal escape.

For a view of the beach in its entirety, head to "Gyoran Kannon Observatory" (a three-minute drive from the beach) where you can catch a glimpse of the brilliant shades of blue as they change and deepen throughout the day.
| | | |
| --- | --- | --- |
| Address | | 853-0604 長崎県五島市三井楽町貝津1054-1 |
| TEL | | 0959-84-3162(五島市三井楽支所) |
【Day 1】Nordisk Village Goto Islands (Glamping)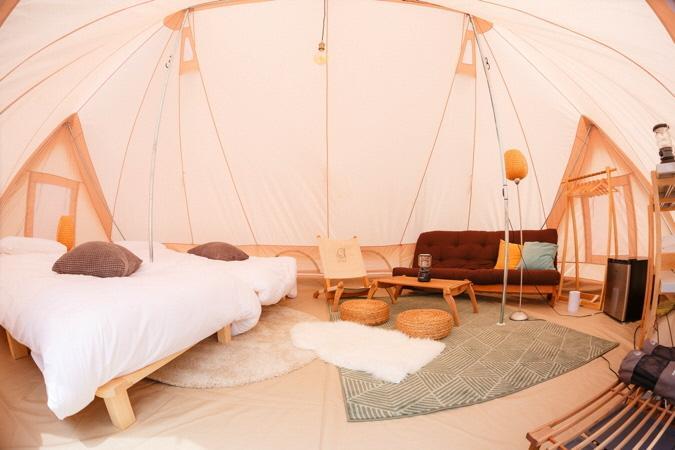 【Day 2】Wondertrunk & Co. Travel-Bakery
【Day 2】Mizunoura Church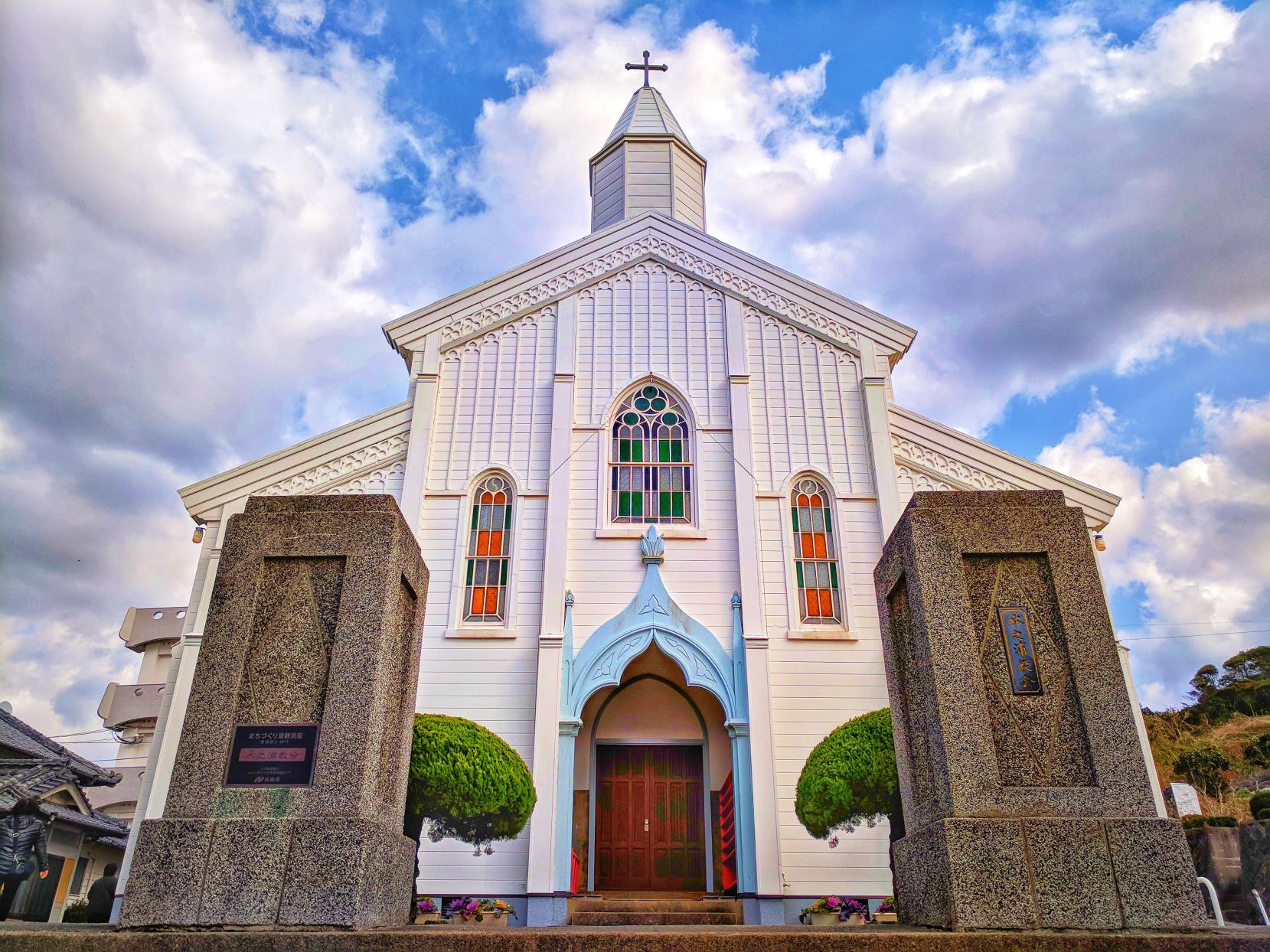 【Day 2】Dozaki Church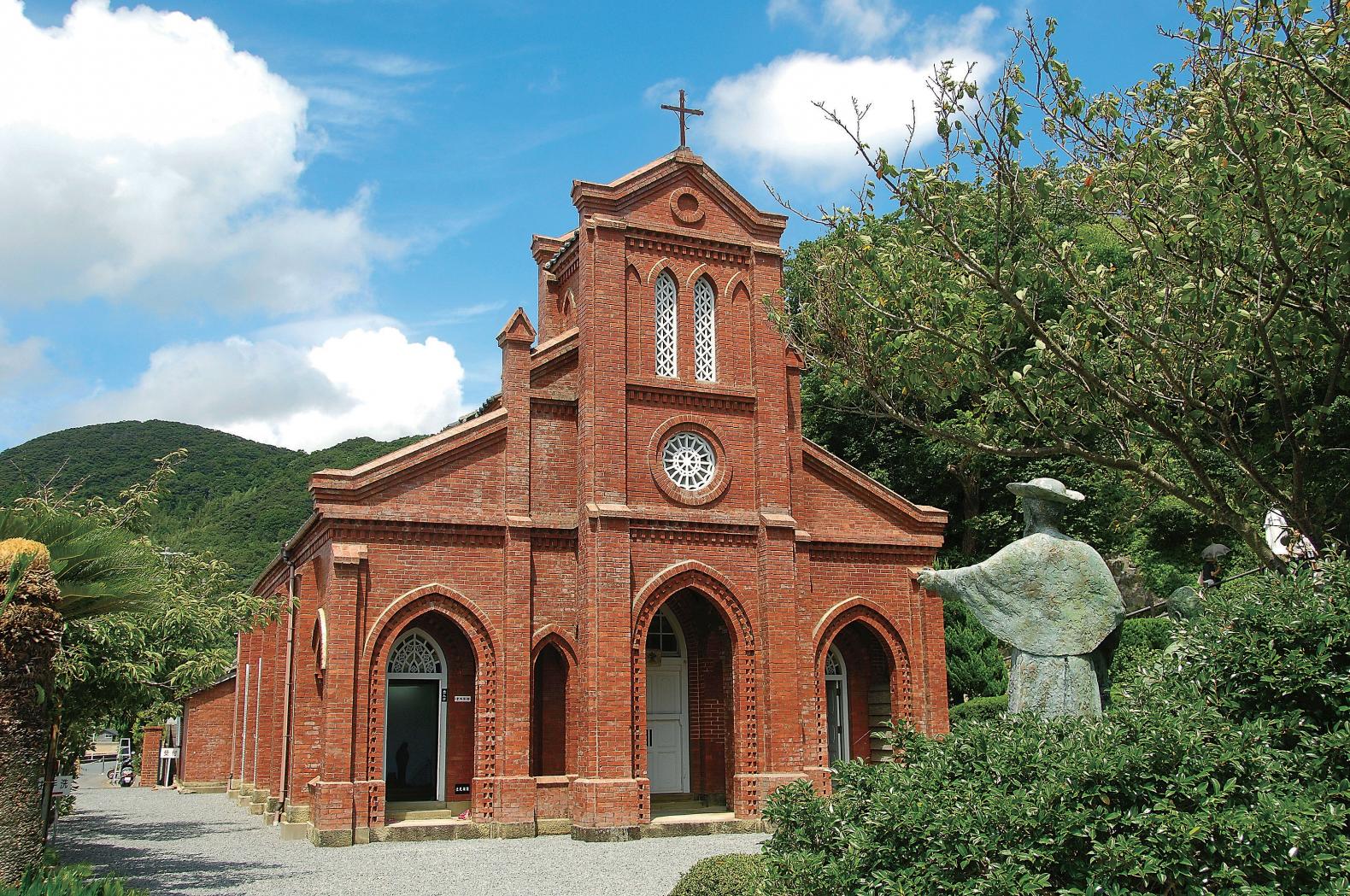 【Day 2】Lunch at Nearby Restaurants
【Day 2】The Former Goto Lord's Residence and Garden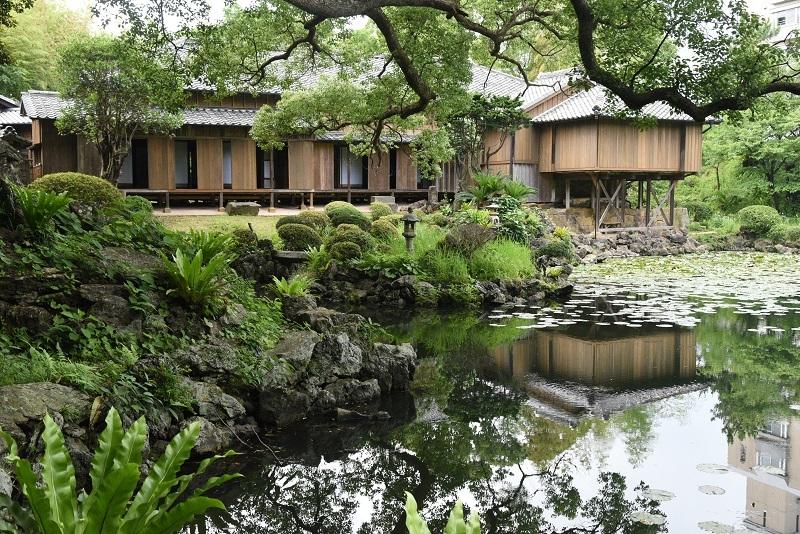 This residence was built by Lord Moriakira Goto (the 30th head of the Goto family) in 1861 as a retirement villa on the grounds of Fukue Castle (also known as Ishida Castle). The construction of the villa took nearly two years to complete, and even now, the fine details of the exquisite workmanship can still be seen throughout the entire house. Its garden is also a quaint one designed by a Buddhist monk named Zensho, and it models after the famous Kinkakuji Temple (Golden Pavilion) in Kyoto. The garden also has a pond called "Shinji-ga-ike", as it is in the shape of the kanji character "心", meaning "heart".
Other neat details that can be seen within the garden include the 36 turtle-shaped rocks, the old hidden escape route, castle stone walls, and also a giant camphor tree that is over 800 years old! In 1991, this garden was designated as a "National Scenic Beauty" because of its rarity of having a garden and villa within the former castle grounds.
If you're lucky, you might meet the heir of Goto Lord in person when you visit the villa, who is now the 35th head of the Goto family!
※ The facility will be closed from 12/14/2020 through 3/31/2021 due to maintenance.
| | | |
| --- | --- | --- |
| Address | | 長崎県五島市池田町1-7 |
| TEL | | 0959-72-3519(五島氏庭園 心字が池管理事務所) |
| Hours of Operation | | 9:00~17:00 |
【Day 2】Nizo Yamamoto Art Museum
A must see place for Studio Ghibli fans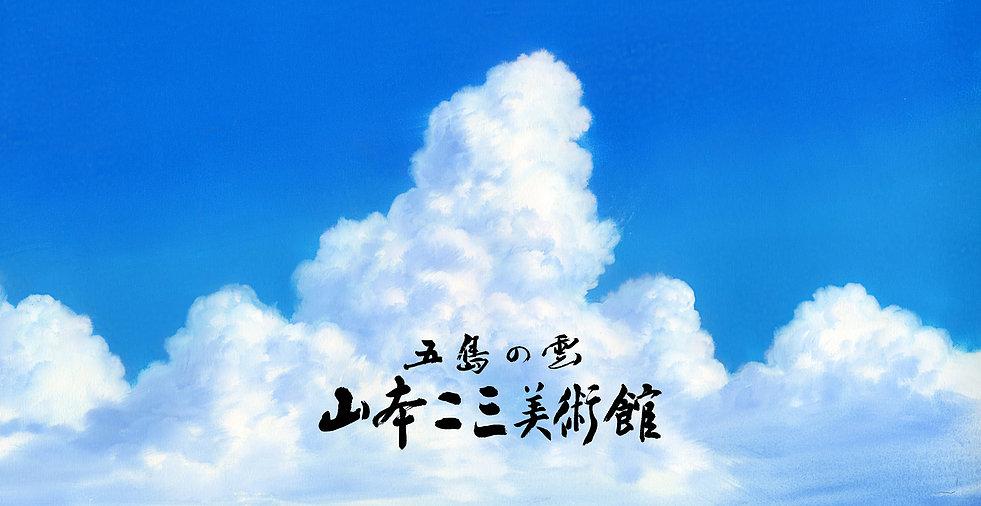 Nizo Yamamoto (born on the Goto Islands of Nagasaki) was the animation art director for many renowned Studio Ghibli films such as "Castle in the Sky", "Grave of Fireflies", "Princess Mononoke," and "The Girl Who Leapt Through Time".

This museum is located on the Goto Islands, and uniquely, it is housed in a renovated old samurai residence that was originally built in 1863 during the Edo period.
The museum has a variety of his animation artwork on display, although most are replicas, there are a few originals as well. One of his most recent art projects, the "Goto Hyakkei," or the "100 Sceneries of Goto", are also on display in the museum. Wondering through the traditional samurai residence while perusing modern animation sketches inspired by Goto's majestic nature would offer a nostalgic and memorable experience to all visitors.
| | | |
| --- | --- | --- |
| Address | | 853-0017 長崎県五島市武家屋敷2-2-7 |
| TEL | | 0959-76-3923 |
| Hours of Operation | | 9:00~18:00 |
【Day 2】Nordisk Village Goto Islands (Glamping)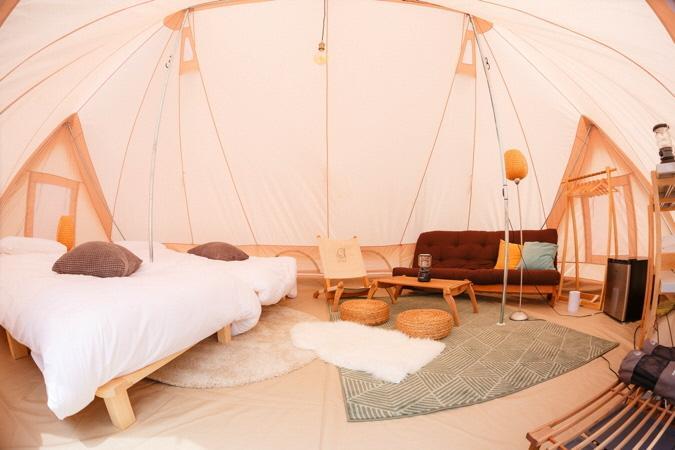 【Day 3】Mt. Onidake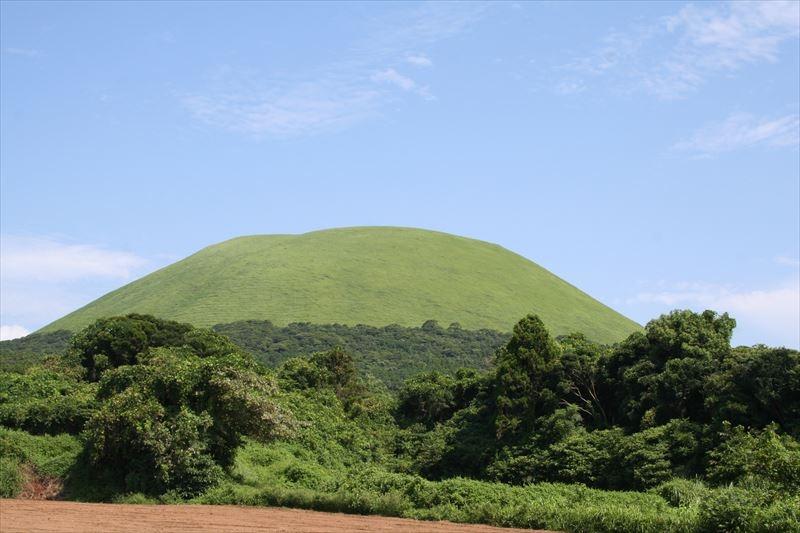 Mt. Onidake, a symbol of Goto, is a 315-meter cinder-cone volcano, which last erupted approximately 18,000 years ago. The volcano, which is covered in grass now, is well-known as a venue for an annual kite flying event, and as a leisure and hiking spot.
【Day 3】Fukue Port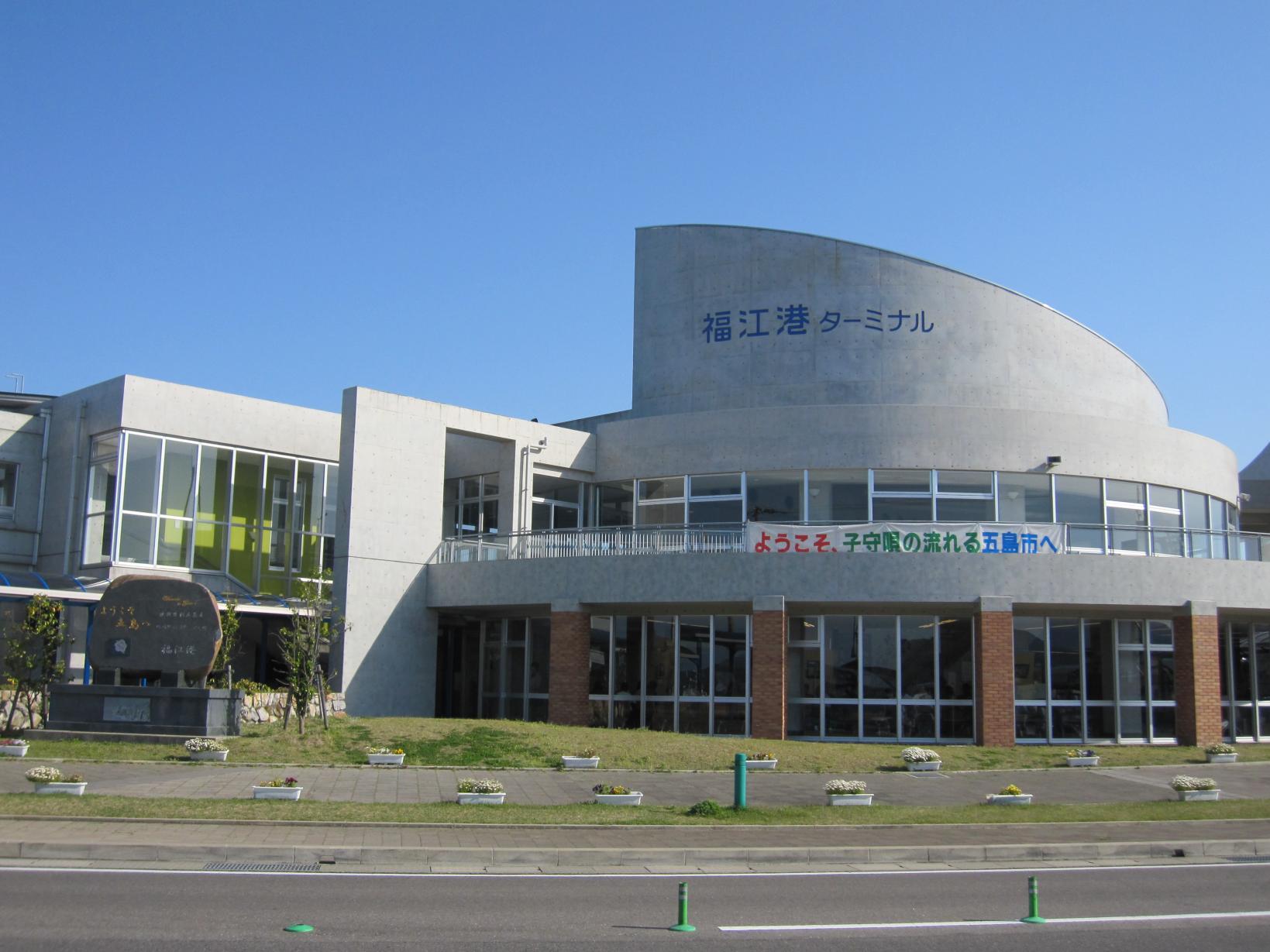 Approx. 1 hour 25 min. by jetfoil from Fukue Port
【Day 3】Nagasaki Port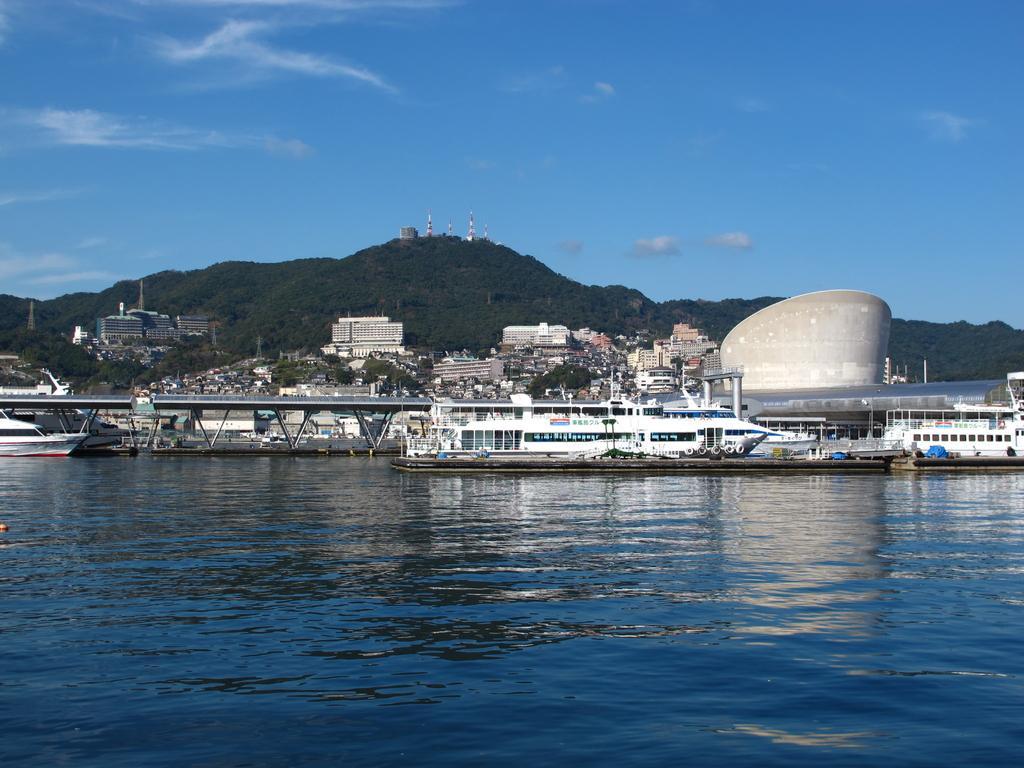 FINISH
Google Map may not be properly displayed if the volume per day exceeds the limit.
SHARE