The Northern Nagasaki Course (3 Days)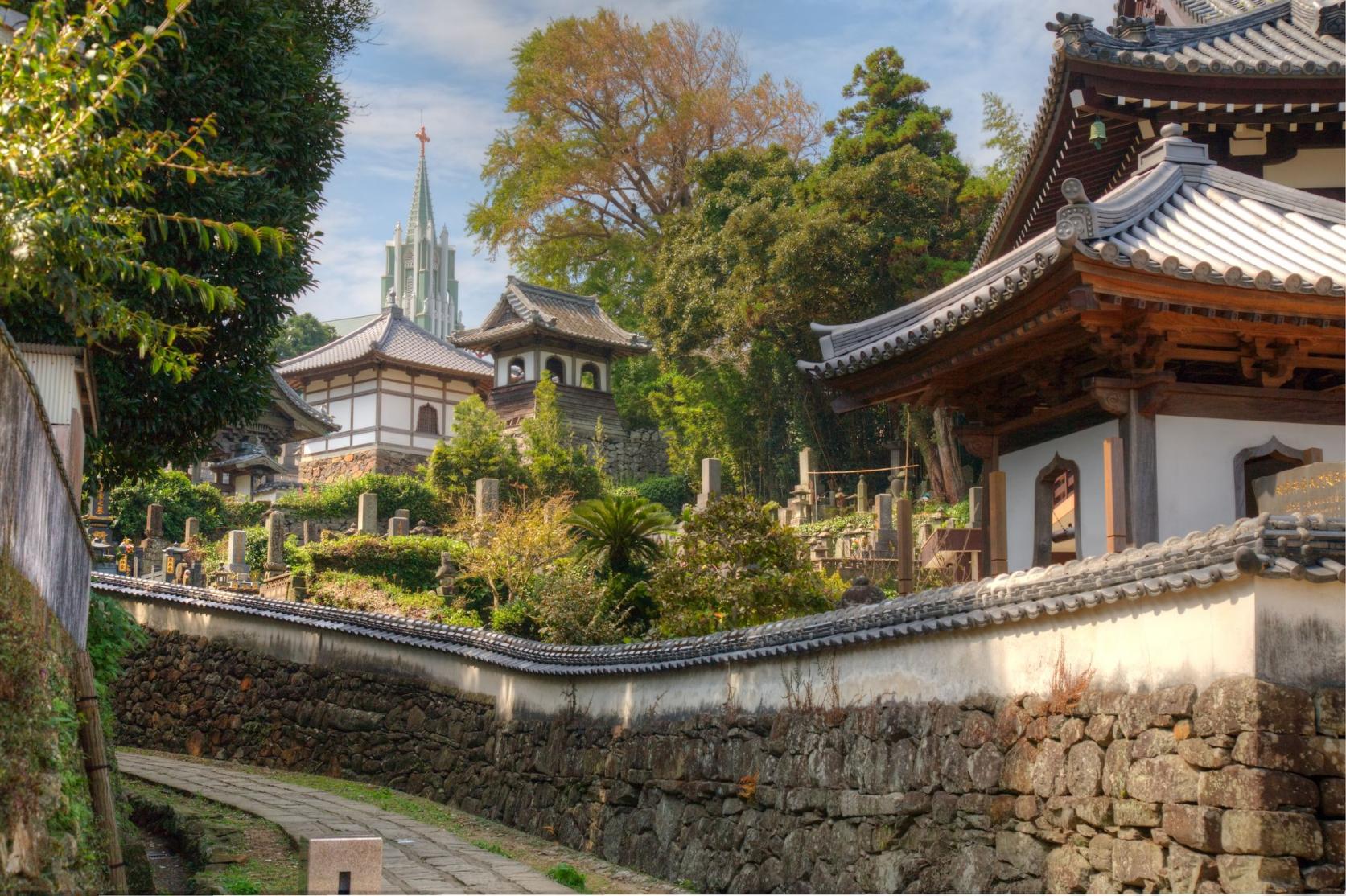 With this course, you can experience the spectacular scenery created by Sasebo's countless islands, as well as Hirado's exotic culture.
First, take in spectacular scenery of Sasebo, and then enjoy a variety of experience, from aquariums and zoos to water activities.
Then head north to Hirado where Japan's first Western trading port was built. The city is also well-known for its unique and rare view of traditional Japanese temples with a beautiful green church. Enjoy a stroll through the castle town and learn about its rich history, and tastes some of its traditional sweets.
Required Time:3days
Means of Transportation:by bus, walk, and car
Print
START
Approx. 25 min. by bus from Sasebo Station to Kujukushima Pearl Sea Resort
【Day 1】Yacht Sailing at Kujukushima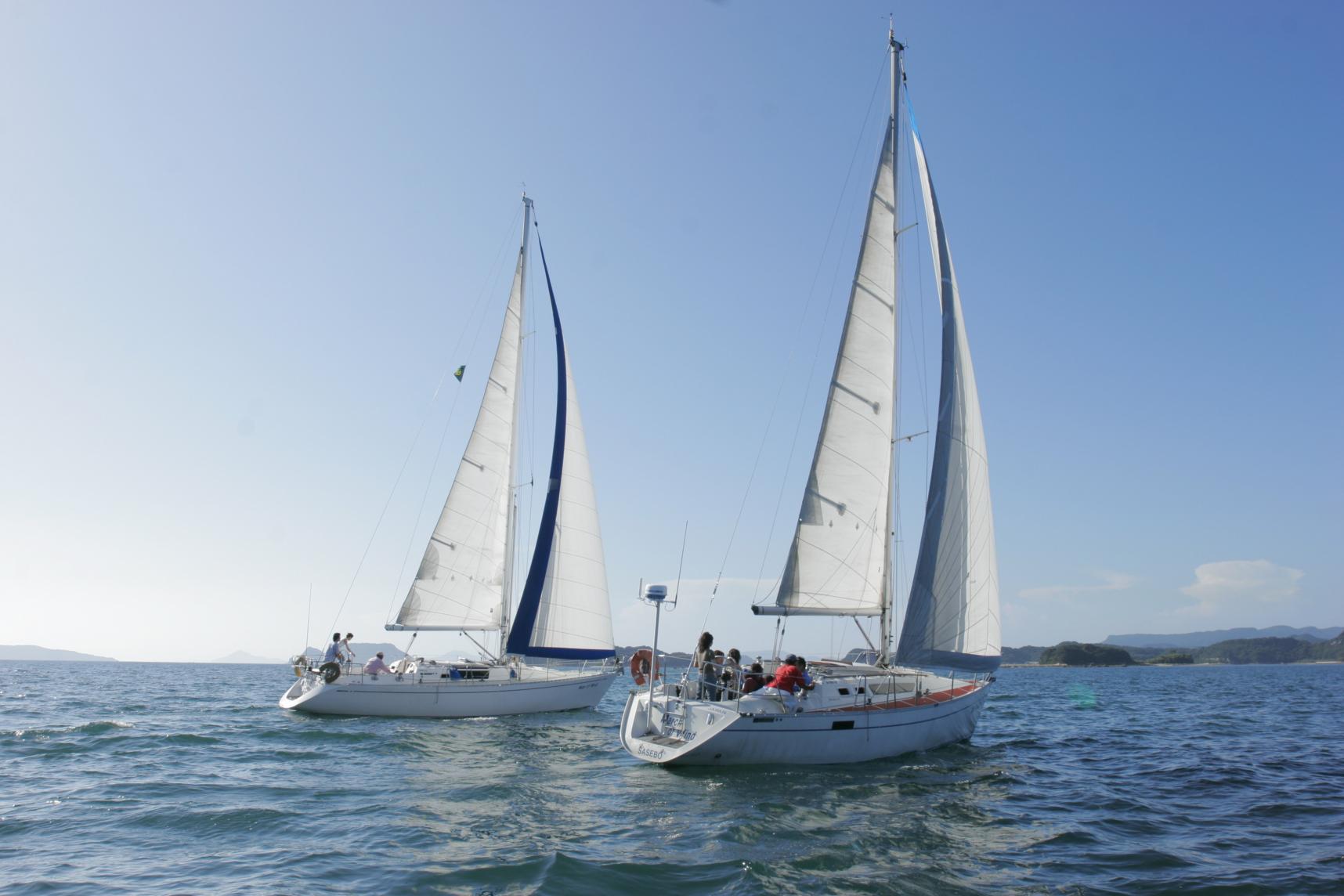 【Day 1】Umi Kirara Aquarium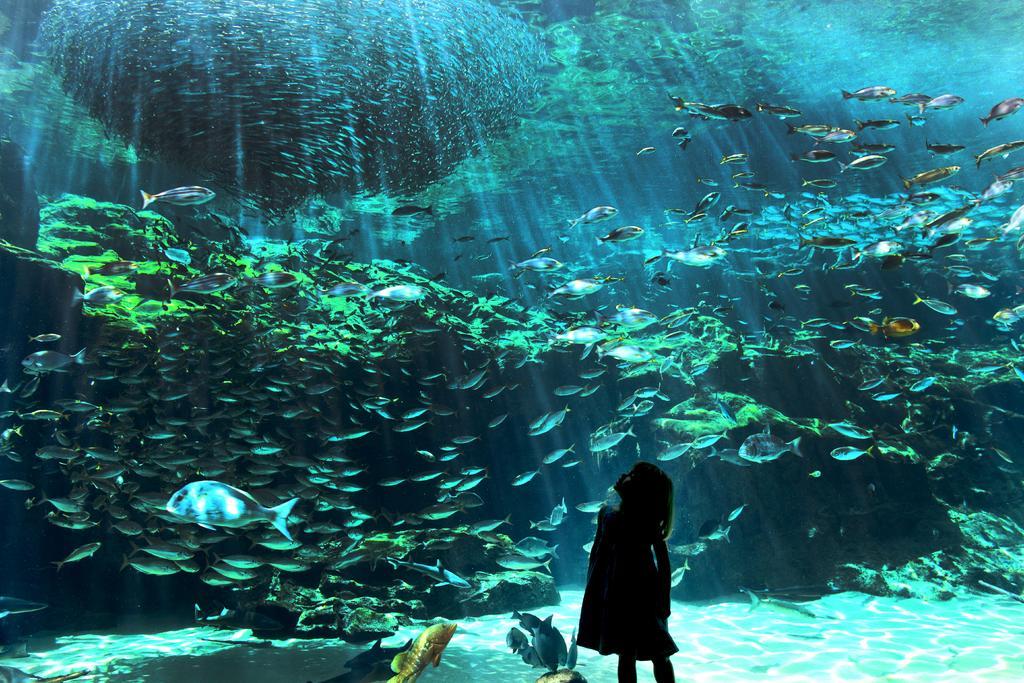 【Day 1】Mori Kirara Zoo & Botanical Garden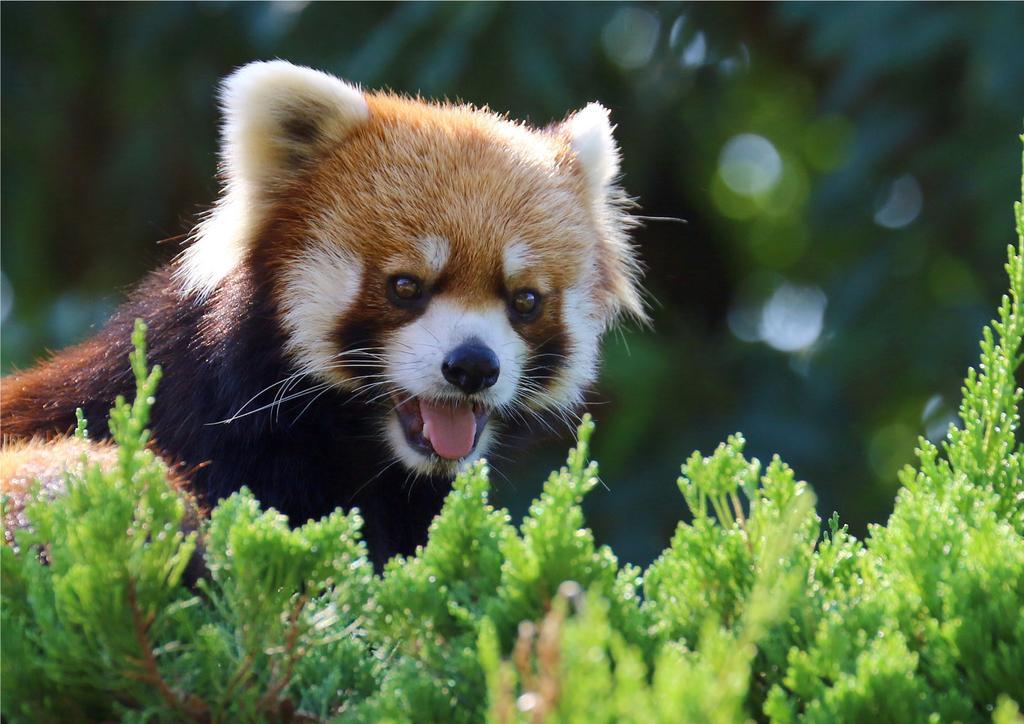 【Day 1】Ishidake Observatory
An observation spot with a wide, panoramic view of the Kujuku Islands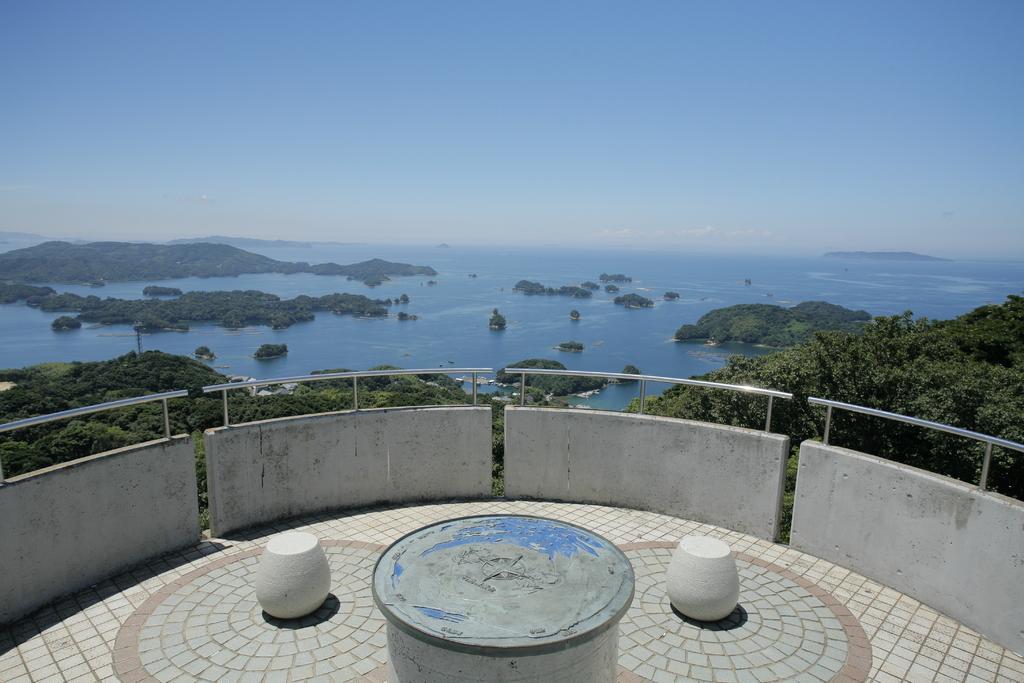 Located at the top of Mt. Ishidake at an altitude of 191m, this spot provides a great view of the Kujuku Islands. Many people visit for the impressive 360° view and to look at the islands below. The island scenery at the beginning of "The Last Samurai" movie was shot from here.
【Day 1】Stay at Nearby Hotels
Approx. 1 hour 30 min. by bus (Saihi Bus Center〜Yukokan Bus Stop or Hirado City Hall-mae Bus Stop), then approx. 10 min. walk
【Day 2】Hirado Castle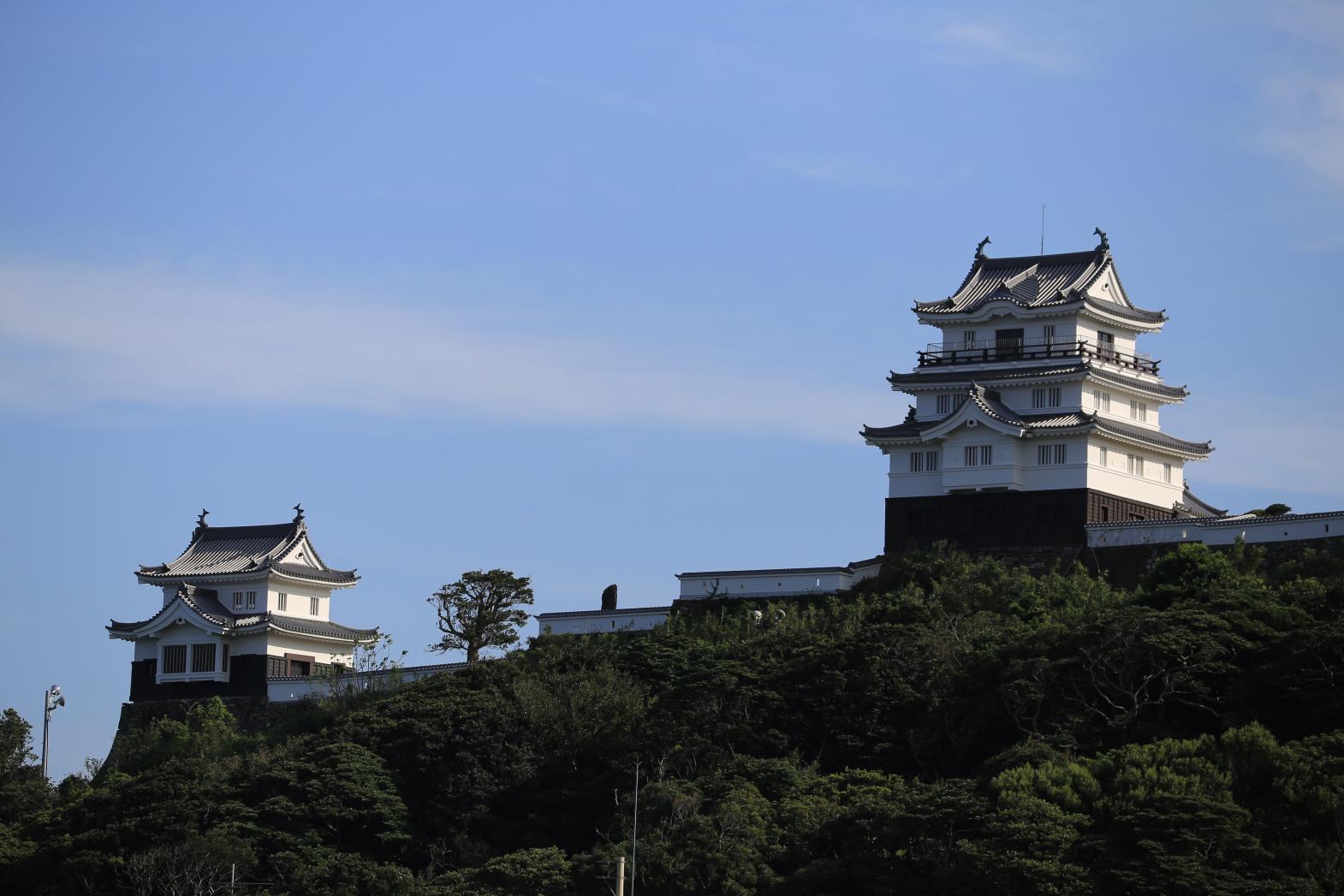 Hirado Castle offers a commanding view of Hirado Port, Hirado Strait and the ancient forest of Kurokojima Island.

While the first castle was built in 1599, it was burned down just over a decade later by the ruling Matsura Clan who owned it.
It was then rebuilt in 1718 by the Matsura Clan and used until the Meiji Restoration Period when most of Japan's castles were demolished.

Its museum contains many valuable relics dating back to the Hirado's feudal past.
| | | |
| --- | --- | --- |
| Address | | 859-5121 長崎県平戸市岩の上町1458番地 |
| TEL | | 0950-22-2201 |
| Hours of Operation | | 8:30~17:30 |
| Closed | | 12/29~1/1 |
【Day 2】Hirado Dutch Trading Post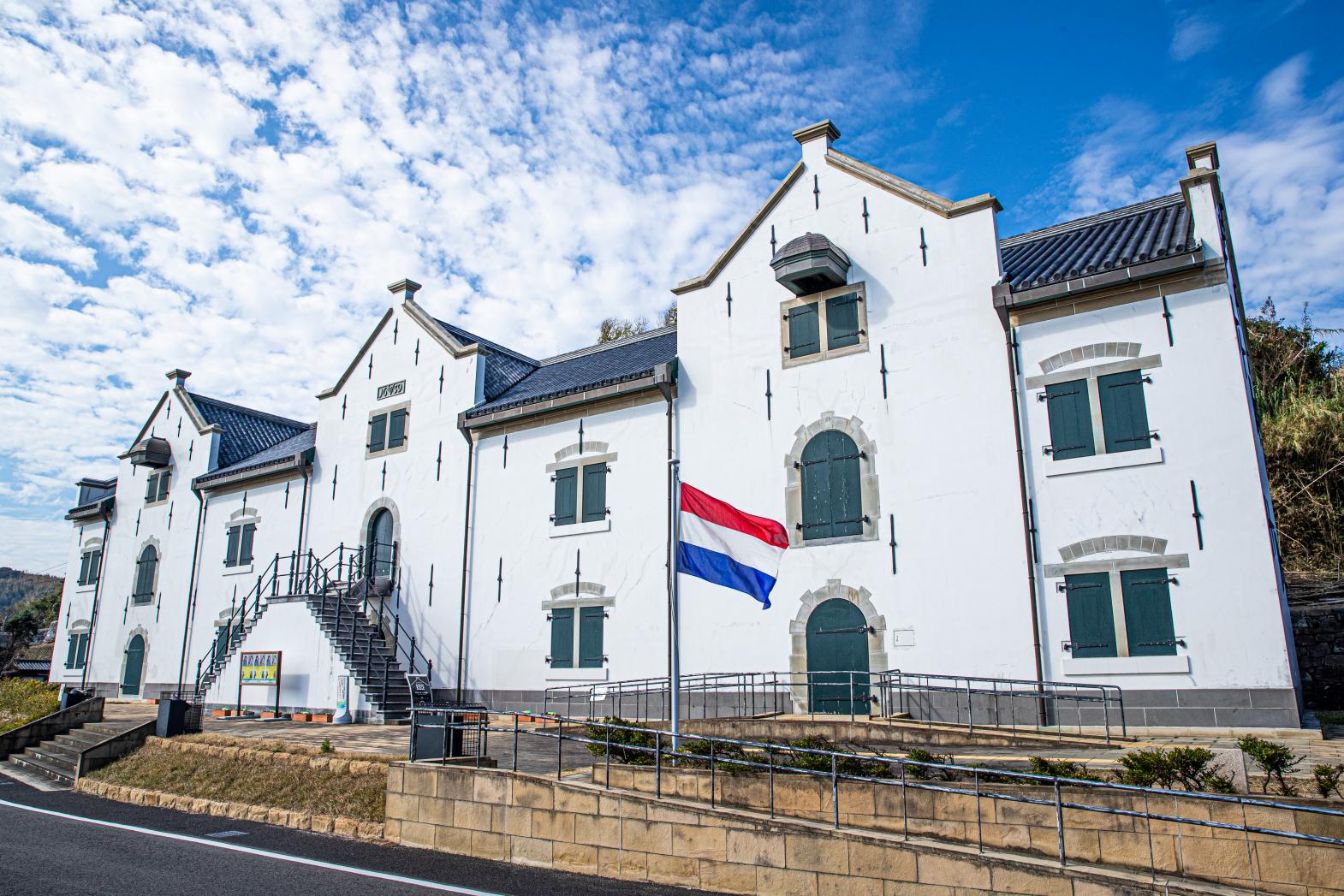 The Hirado Dutch Trading Post was established in Hirado City from 1609 – 1641, as Hirado was the main international trading port for Japan during that time. The trading post included many different buildings, but the warehouse built in 1639 was said to be the first full-fledged western style building in Japan. The current Hirado Dutch Trading Post (opened in 2011) was carefully reconstructed, and now houses a museum that tells the international trading history of Hirado. One of the most unique exhibits include a Dutch suit of armor which was rearranged in Japanese style by a Samurai.
| | | |
| --- | --- | --- |
| Address | | 859-5102 長崎県平戸市大久保町2477番地 |
| TEL | | 0950-26-0636 |
| Hours of Operation | | 8:30~17:30 |
【Day 2】Matsura Historical Museum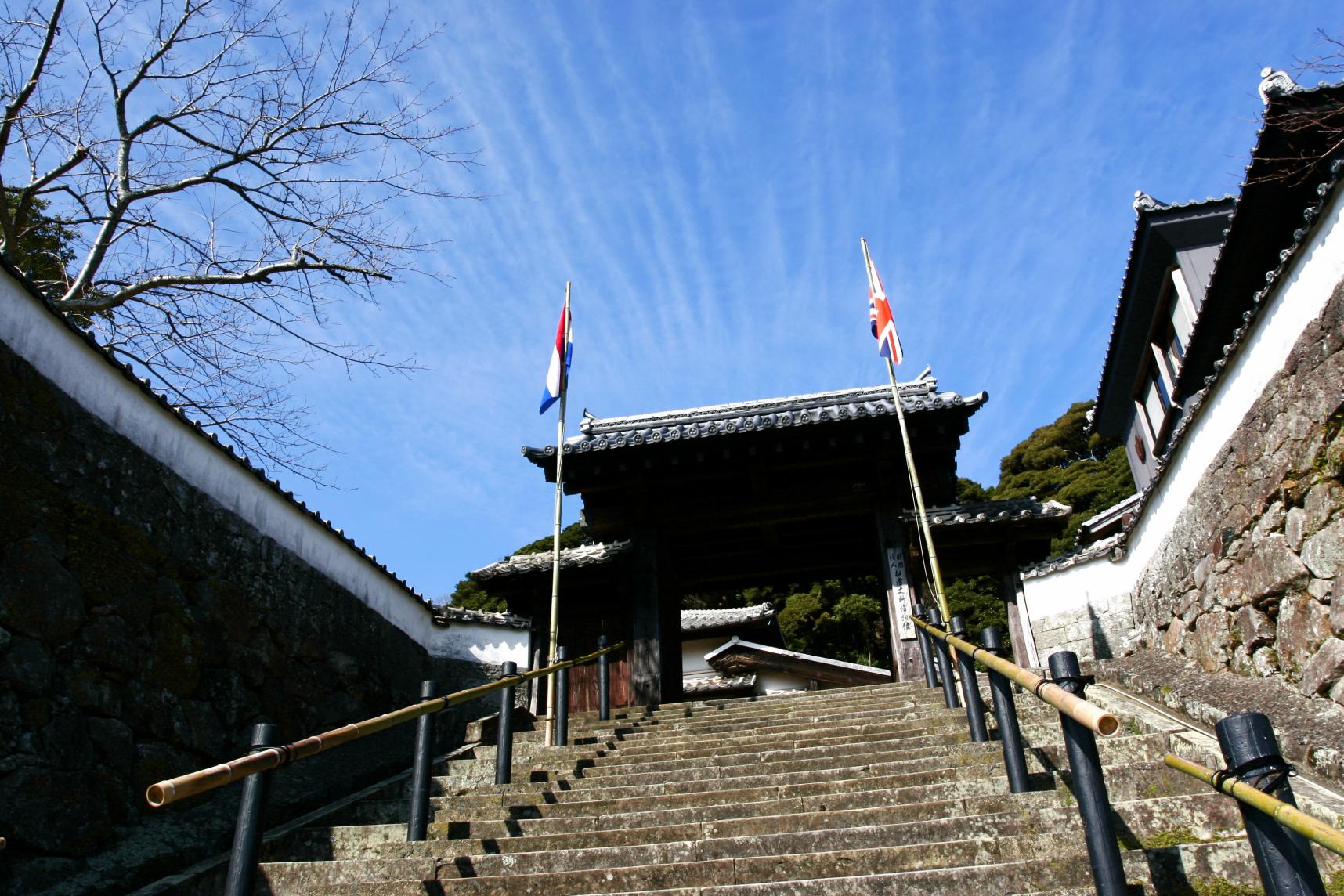 The Matsura Historical Museum houses the impressive residence of the Matsuura clan, who ruled the island from the 12th to 19th century, and prospered through international trade. Inside the museum, you can try on a samurai helmet or a single layered Japanese Kimono.

You can also enjoy an original samurai-style green tea and authentic sweets with its 400 years of tradition at a thatch-roofed tea ceremony house located at the side.
| | | |
| --- | --- | --- |
| Address | | 859-5152 長崎県平戸市鏡川町12番地 |
| TEL | | 0950-22-2236 |
| Hours of Operation | | 8:30~17:30 |
【Day 2】View of Japanese Temples and a Church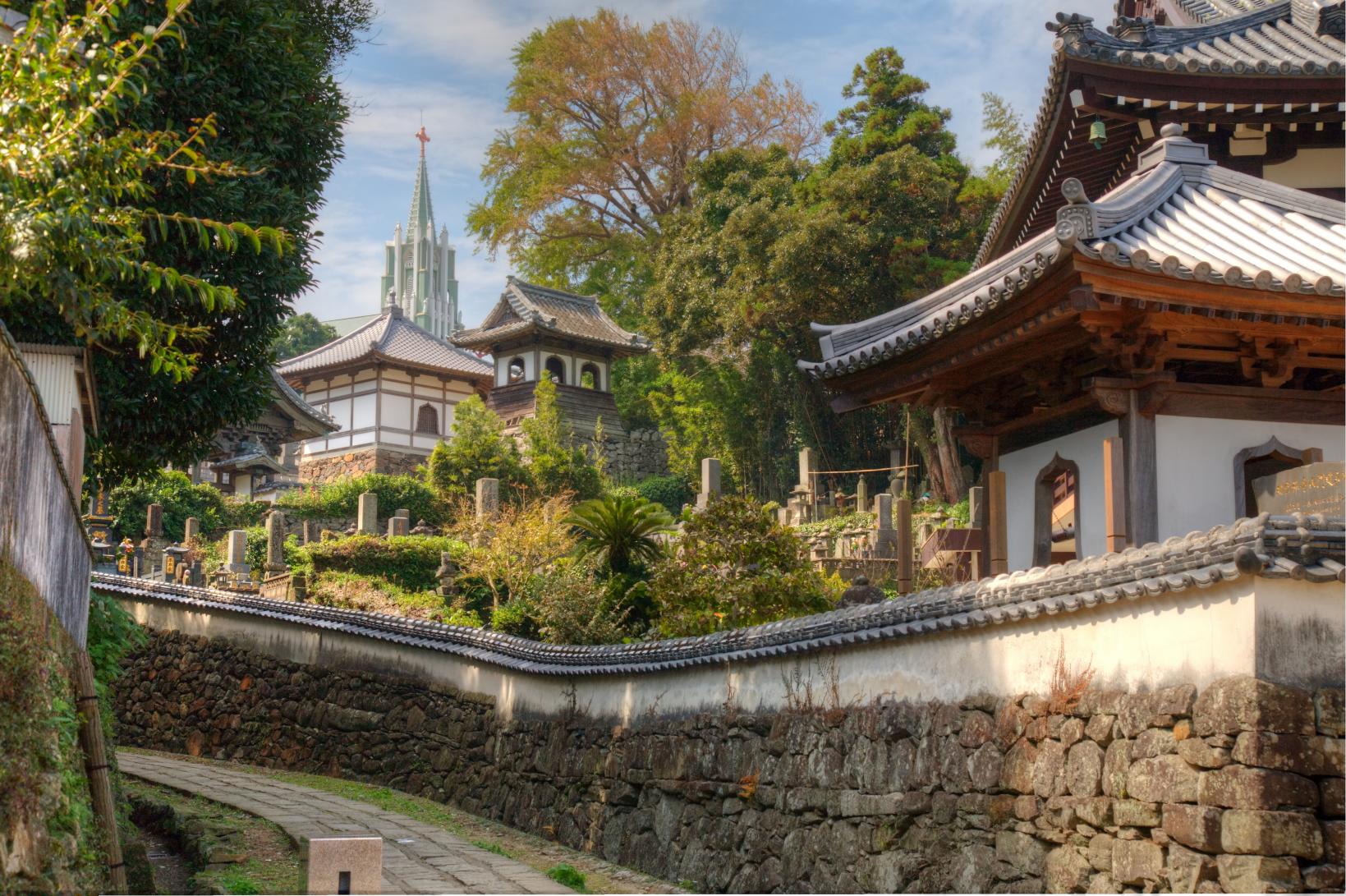 【Day 2】Stay at Nearby Hotels
【Day 3】Stroll around downtown Hirado (castle town)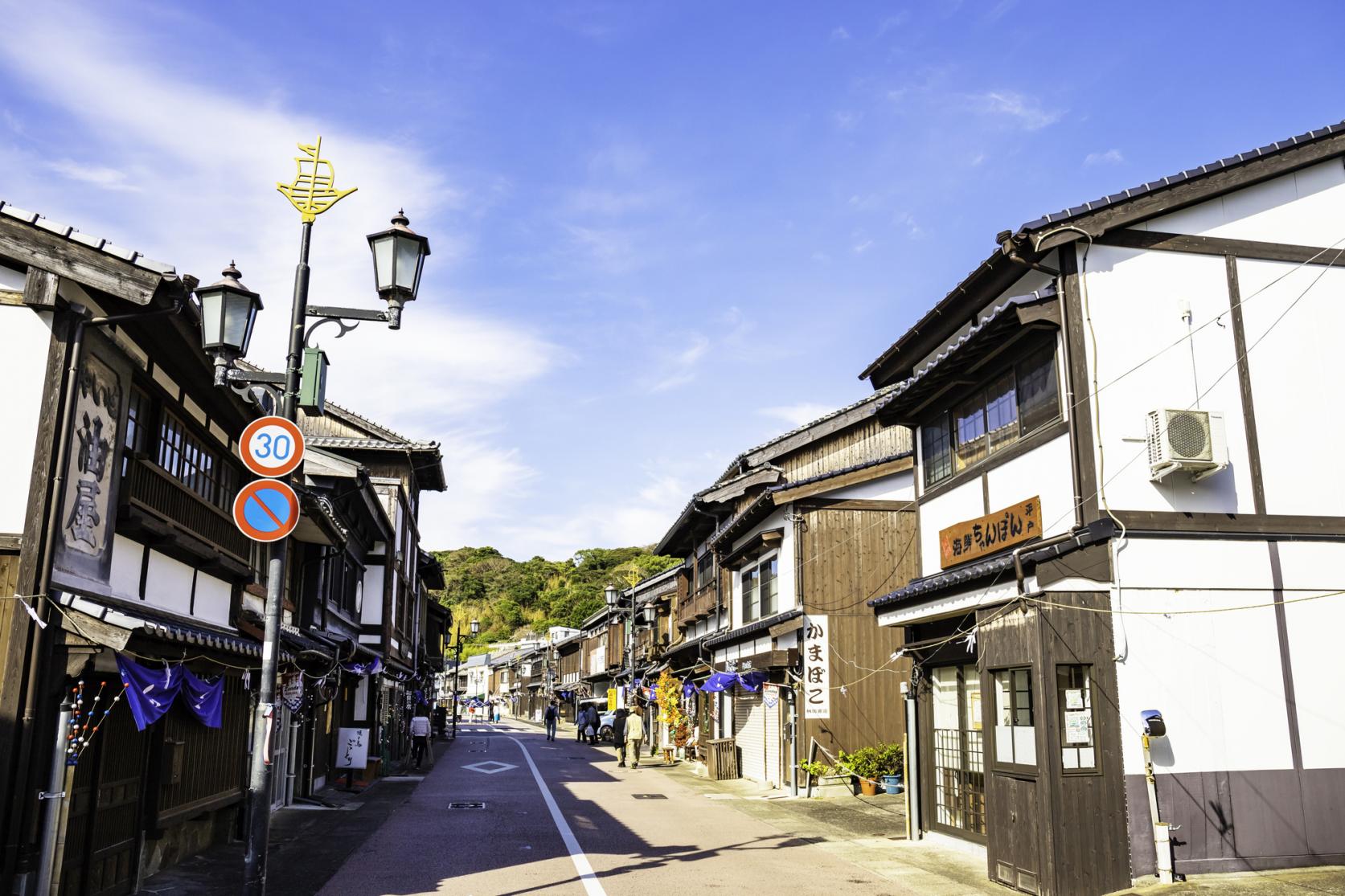 Approx. 1 hour 30 min. by bus (Hirado Pier〜Saihi Bus Center)
【Day 3】Sasebo Station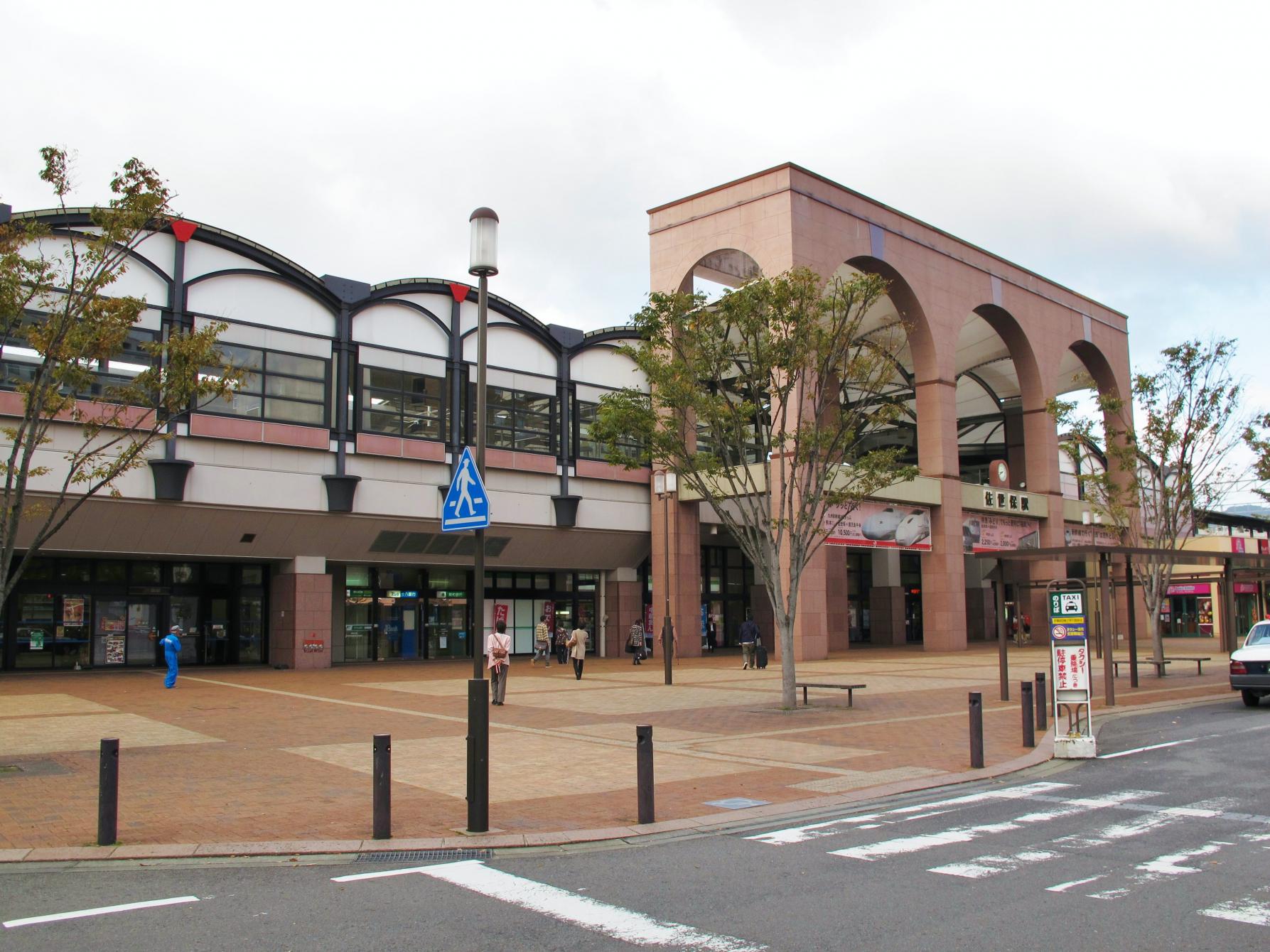 FINISH
Google Map may not be properly displayed if the volume per day exceeds the limit.
SHARE