Added to "My Favorite" list Remove from your list Add to "My Favorite" list
986

views
This massive Japanese fir column spent 7 years as a sacred pillar at Suwa Taisha Shrine in Nagano Prefecture on Honshu Island and was donated to Iki by its sister city of Suwa as a symbol of friendship. This pillar is called Onbashira, and it is the symbol of Suwa Taisha Shrine's Onbashira Festival, which is an Intangible Folk Cultural Property of Nagano Prefecture. The festival is known across Japan as being the most valiant and frenzied, major ritual of Suwa Taisha Shrine.
Katsumoto Town on Iki and Suwa City in Nagano Prefecture have nurtured a friendship through such exchanges because of their mutual connection to Kawai Sora, who was born in Suwa and became a disciple and travel companion of Matsuo Bashō.
※Bashō is a renowned 17th-century haiku poet, who Sora accompanied on a journey called "Oku-no-Hosomichi," through the northern and eastern provinces of Honshū Island.
Learn more via audio guide

音声を再生するには、audioタグをサポートしたブラウザが必要です。
---
Sora fell ill and died here at Katsumoto Town, and the engraved poem to the left of the Onbashira pillar expresses his wish that he made to Bashō, that when he dies, he would be with his haiku master.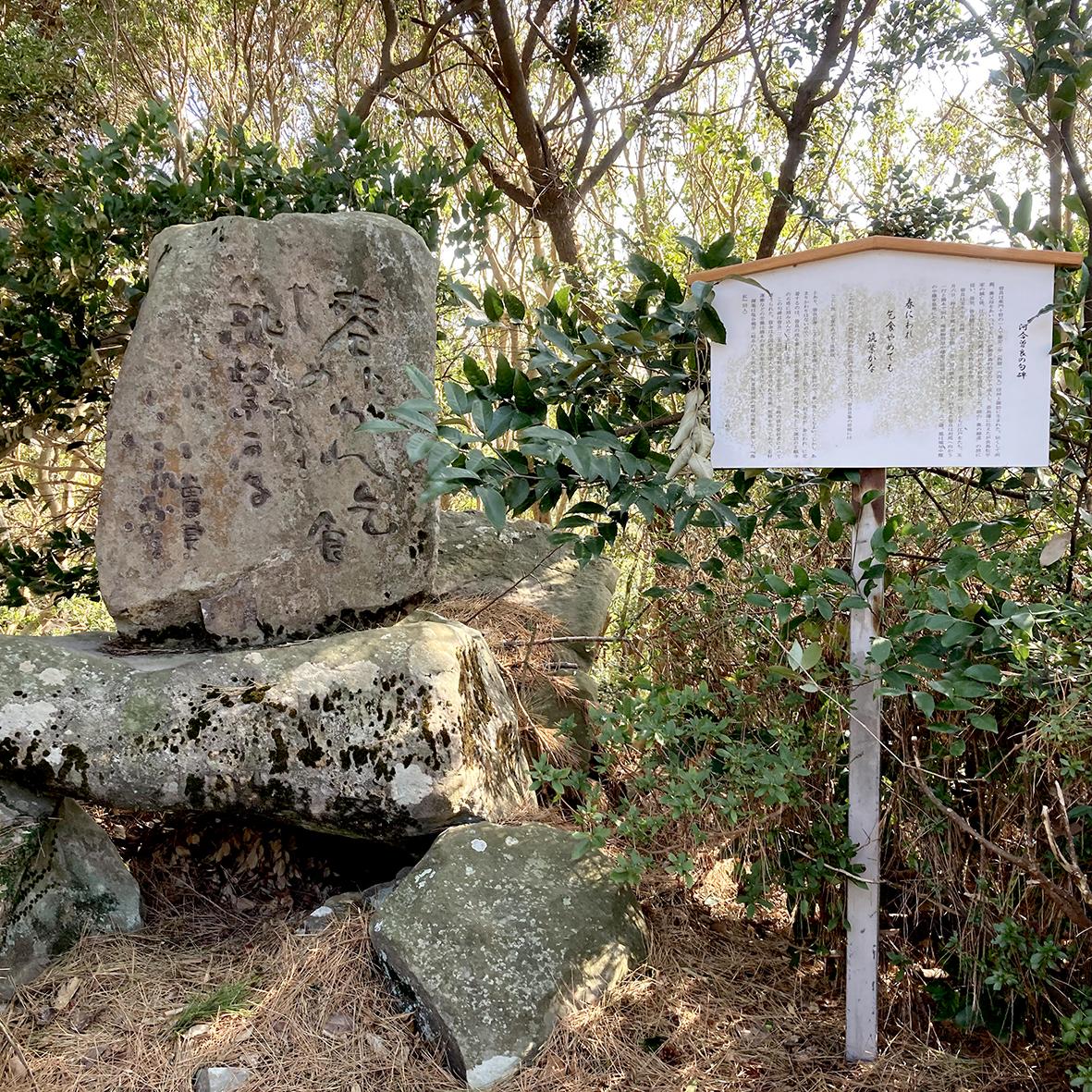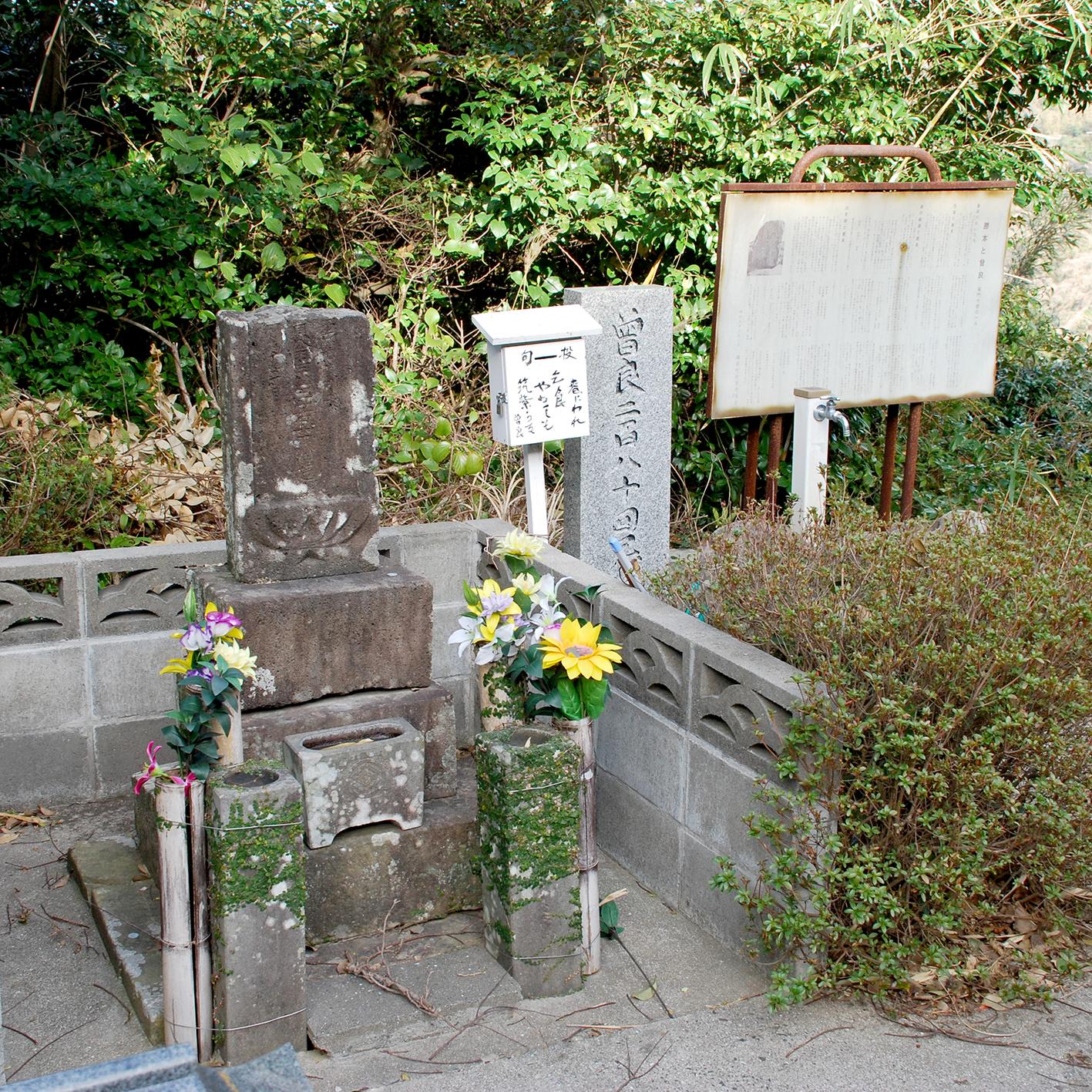 SHARE