Added to "My Favorite" list Remove from your list Add to "My Favorite" list
929

views
Kofun is the Japanese name for a tumulus, which is an ancient massive mound that was constructed with countless layers of dirt, in which people of rank or power were buried when they passed away. These tombs on Iki were constructed from the 6th to the 7th centuries and make up 60% of those found in Nagasaki Prefecture. Literature from the 17th- to the 19th-century Edo period recorded 340 kofun on the island, but only 280 of them remain today.
Of these, the nationally designated Historic Site of Iki Kofun-gun – a tumulus cluster of 6 chieftain tombs – includes the Sōroku Kofun, Sasakuza Kofun, Hyōze Kofun, Oni-no-Iwaya Kofun, Tsushimazuka Kofun, and Kakegi Kofun. Enough artifacts have been excavated from the stone chambers of these tombs to indicate the high statuses of its occupants as well as the importance of Iki within the wider region at the time. As such, these archeological finds are now Important Cultural Properties of Japan.
It is thought that powers of influence beyond Iki Island were involved in the building of these kofun. So many excavated items are artifacts from mainland Asia and dated to the late 6th to early 7th centuries, that this tomb cluster has become an important site to understand not only Japan's political dynamics but also how it interacted with the rest of East Asia.
Iki Kofun-gun, or Iki Tumulus Cluster, has been certified as a Japan Heritage site and is considered to be essential to learning about the culture, traditions, and history of the country.
Learn more via audio guide

音声を再生するには、audioタグをサポートしたブラウザが必要です。
---
Activity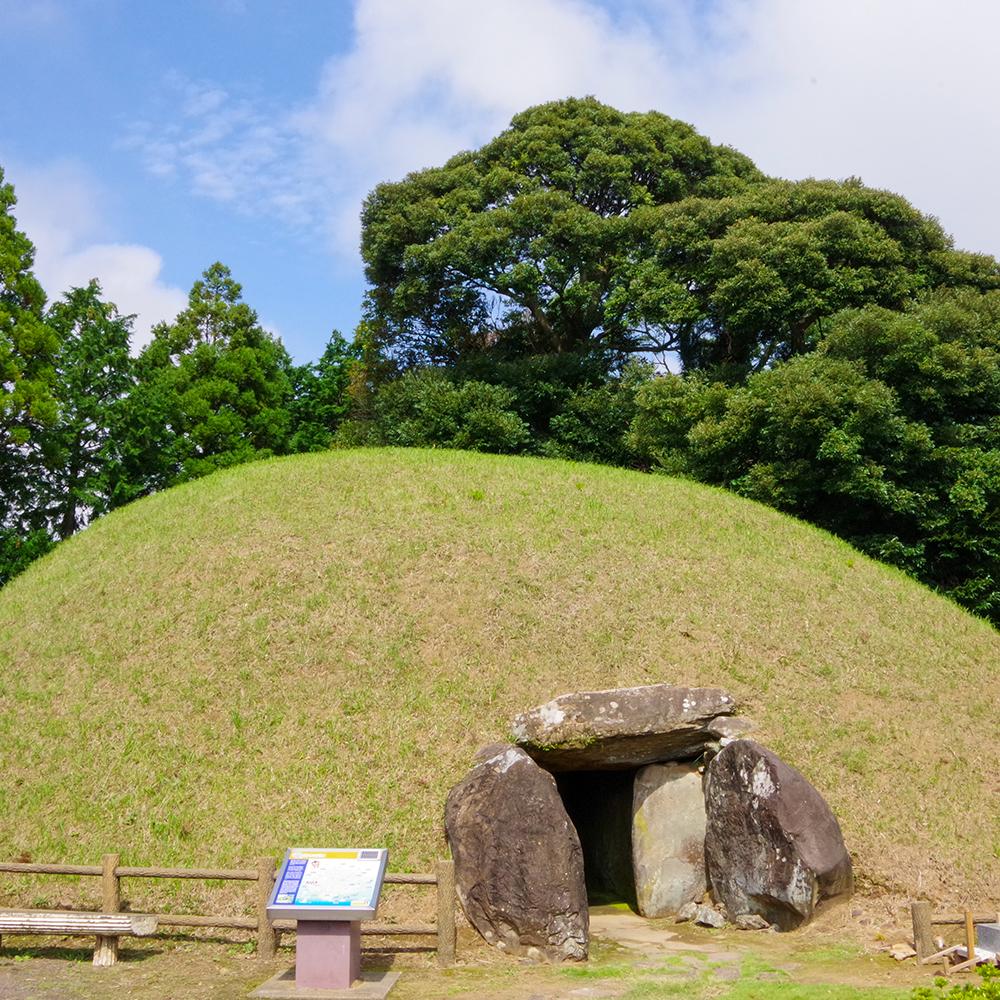 SHARE