Added to "My Favorite" list Remove from your list Add to "My Favorite" list
1373

views
Oni-no-Iwaya is a kofun, an ancient burial mound also known as a tumulus, and it is assembled with massive stones. The stone chamber inside is said to have been a cave that was built and inhabited by oni, who are mythological ogres of Japan, because people long ago believed that it could not possibly have been made by human hands.
This kofun is thought to have been constructed around the late 6th century to early 7th century and is the second largest one on this island. It is designated as a Historic Site of Japan and considered to be very valuable in learning about the history of the era.
The mound measures 45 meters or over 147 feet in diameter and 13.5 meters or around 44 feet high. It is completely dark inside, with a total depth of 16 meters or close to 52 and a half feet, but lights have been installed for visitors, who are free to turn on the switch at the entrance. Clay pottery, bells, and metal arrowheads have been excavated from this tomb, while the coffin laid at the far end can still be seen there today.
Learn more via audio guide

音声を再生するには、audioタグをサポートしたブラウザが必要です。
---
Many other megalithic kofun can be found on Iki, but while literature from the 17th- to the 19th-century Edo period recorded 340 tombs across the island, only 280 presently remain.
The Iki Kofun-gun, or Iki Tumulus Cluster, has been certified as a Japan Heritage site and is considered to be essential in learning about the culture, traditions, and history of this country.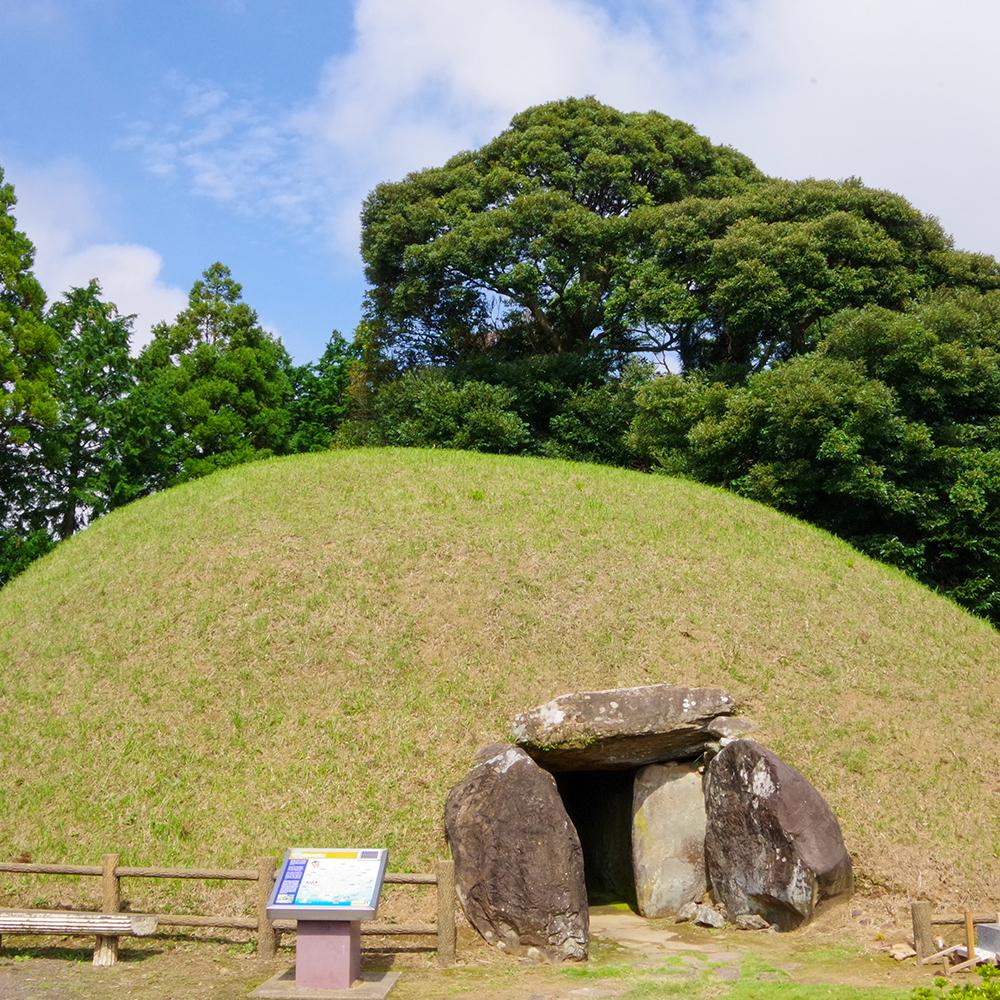 SHARE