Site of Katsumoto Castle
(かつもとじょうあと)
The site of a castle built when Toyotomi Hideyoshi dispatched troops to Korea
Added to "My Favorite" list Remove from your list Add to "My Favorite" list
1952

views
Katsumoto Castle is located on a hill with a wonderful view of Katsumoto Port and Tsushima Island. It is said that it was completed in just four months in 1591 by Toyotomi Hideyoshi, a military commander who unified Japan, to be a supply base for when he dispatched his troops to Korea. Currently, part of the site of the castle has been turned into a park. The stone wall of the front castle gate, which is all that remains, reminds us of those times. The spectacular views from the observation deck are also a highlight. You will even find the gravesite of Kawai Sora, a pupil of the haiku poet Matsuo Basho and someone who died on Iki Island, near the park. You will be able to experience history even more deeply if you tour the site with a local guide.
Learn more via audio guide

音声を再生するには、audioタグをサポートしたブラウザが必要です。
---
After Hideyoshi's death, his former vassal Tokugawa Ieyasu consolidated power and destroyed the corners of the castle's stone base to demonstrate that he had no intention to fight the Joseon Kingdom on the Korean peninsula and instead wished to revive diplomatic relations with his neighbor.
A portion of this original wall remains to this day and is now called Taikō-no-Ishigaki, which means "Taikō's stone wall," referring to Hideyoshi. The castle gate was constructed in a way that prevented enemies from advancing in a straight line into the inner grounds.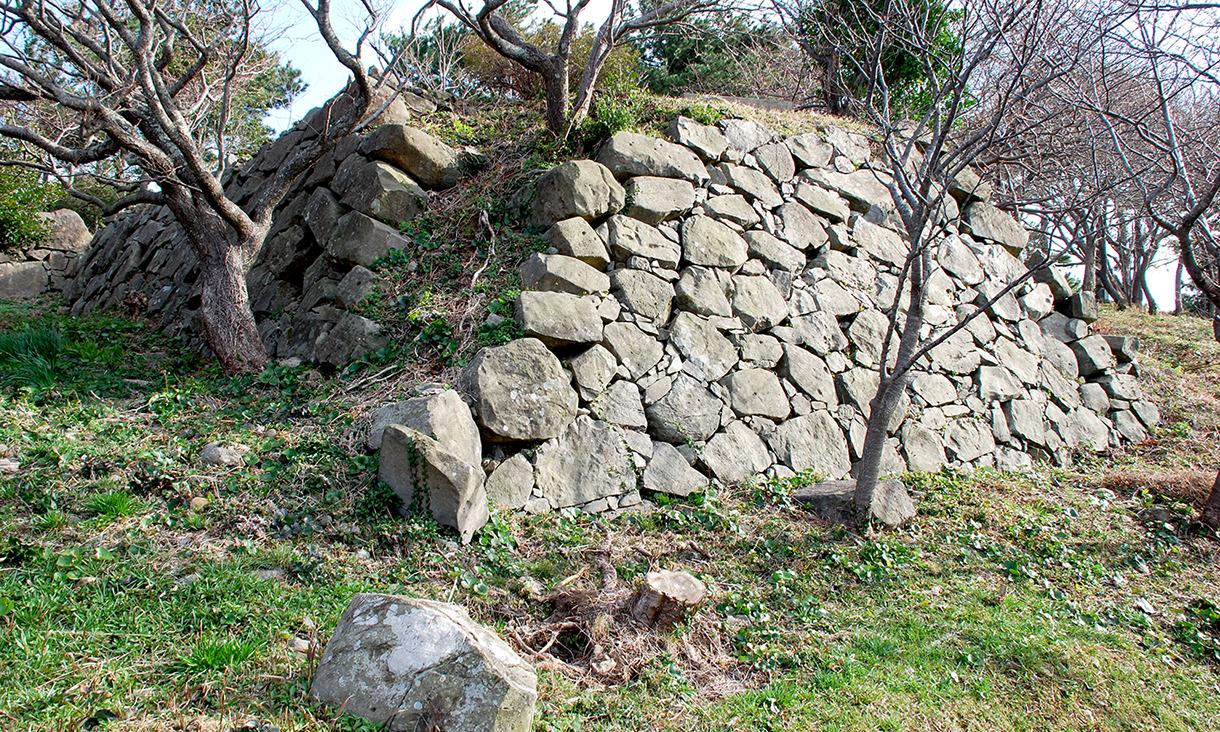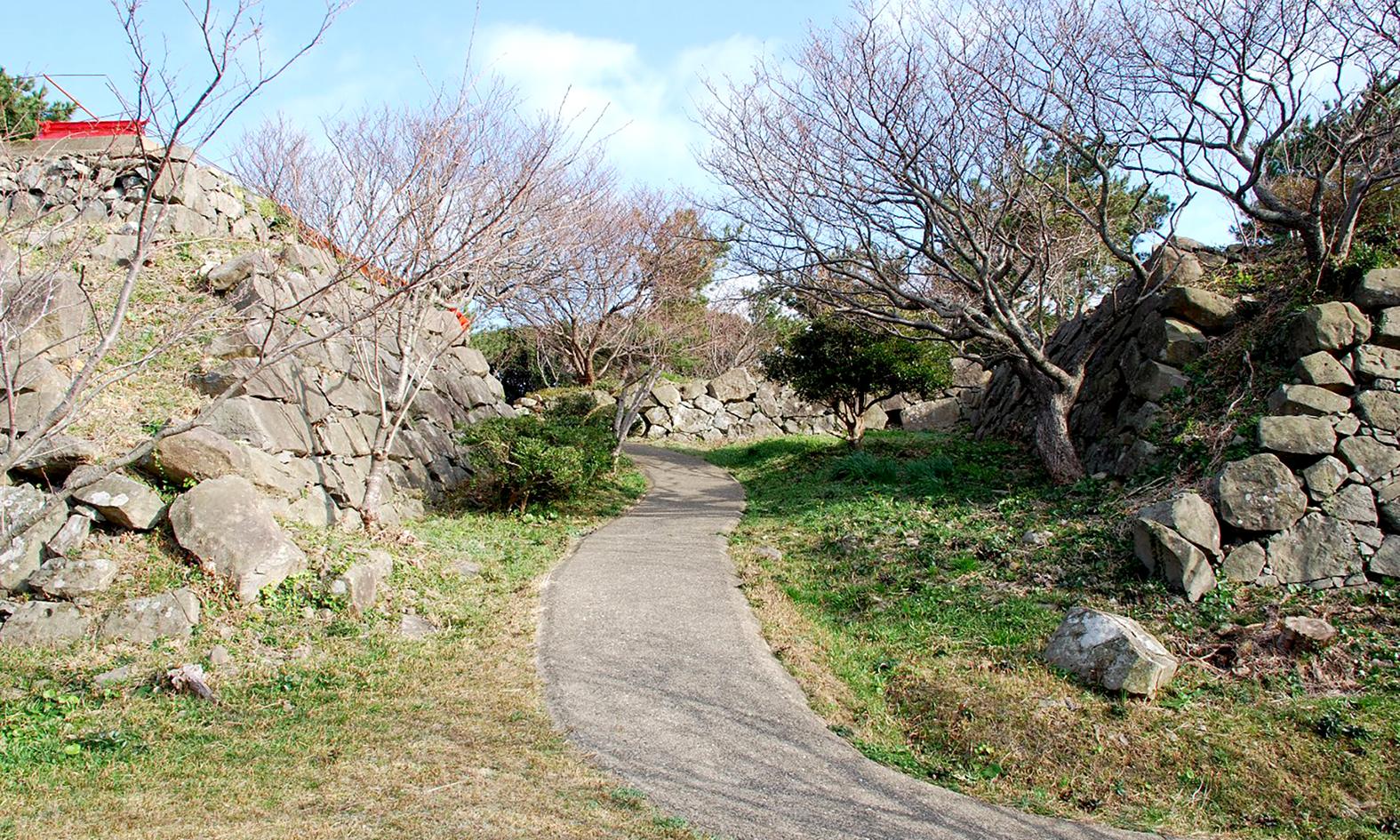 SHARE