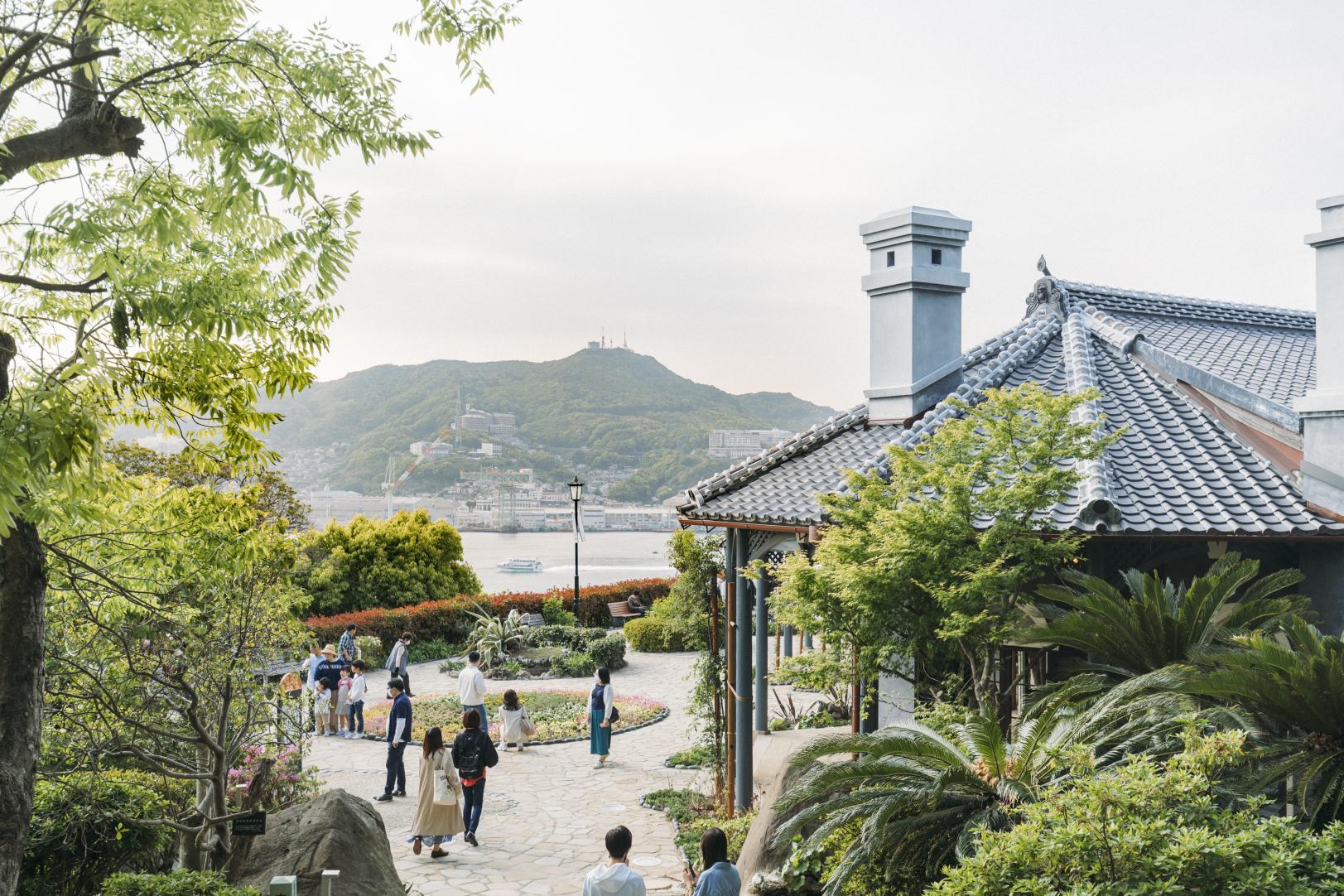 Learn about Nagasaki City!
Nagasaki, capital of Nagasaki Prefecture, is an international city that developed under the influence of foreign cultures. Tourists from around Japan and worldwide visit Nagasaki in search of a unique history and culture, World Heritage Sites, beautiful nature and appealing delicacies. To those guests, we showcase here all of the unmissable attractions of Nagasaki City.
This is the city of Nagasaki
Nagasaki has a unique topography. The city is clustered around Nagasaki Port, a harbor surrounded by mountains on three sides. The urban area extends up the hillsides and it is a compact city where people live in harmony with nature. When you walk around the downtown area, you will be surprised by all the ups and downs. The views overlooking the harbor of our unique "hilly city" are superb!

In addition, Nagasaki has historically always been a key place for international relations. During the centuries before the Meiji Restoration when Japan was closed to the rest of the world, Nagasaki Port was the only place where trade with foreign countries could take place. Culture, knowledge and foods from Asia and Europe reached Japan via Nagasaki.

The classic sights of Nagasaki are here
We recommend that you take a tour of Nagasaki's unique sights, be it locations redolent of foreign influence or outlooks offering sweeping Nagasaki views.
The two World Heritage Sites in Nagasaki
The two World Heritage Sites of Nagasaki represent our illustrious and our tragic past.

In the late 19th century, Japan ended its policy of isolation and aggressively adopted foreign technologies to achieve industrialization in just 50 years. A major contributor was Nagasaki Port, which has long prospered as a hub of trade. Nagasaki, the pioneering city of modern Japan, is home to eight World Heritage Sites of Japan's Meiji Industrial Revolution.

Another World Heritage site, Hidden Christian Sites in the Nagasaki Region, tells the story of the Hidden Christians, who have a unique place in world history. Trace the history of the believers who survived 250 years of harsh repression to keep their faith alive.
An international city of peace
Nagasaki was the second city to be attacked with an atomic bomb after Hiroshima. Today, Nagasaki is engaged in a campaign for enduring world peace and has a number of relics of the atomic bombing that recall the devastation, starting with the Peace Park and the Nagasaki Atomic Bomb Museum.

Spend time here discovering the reasons the bomb was dropped on Nagasaki and the damage it wrought. Take a moment to reflect on the importance of peace.
Delicacies of Nagasaki
The foreign ships had many impacts on Nagasaki, one of which was the cuisine. Do not miss the local delights such as the champon noodles and castella cake beloved by so many.
Seafood

Nagasaki is a mecca for delicious marine products. Restaurants around town serve up all types of fresh fish and seafood. There is also a superb variety of cooking methods for every ingredient, so you can enjoy your favorites again and again.

Champon & Sara-udon noodles

The top two hits of Nagasaki. Champon is a bowl full of noodles, vegetables, pork and seafood in a rich, creamy broth. Meanwhile, sara-udon is a plate of thick or thin noodles with the goodies poured on top. The contrasting textures will tickle your palate!

Toruko rice (Turkish rice)

A plated dish of pilaf rice, spaghetti, pork cutlet or curry. This local speciality varies from restaurant to restaurant in the elements on the plate, toppings and sauces.

Shippoku cuisine

Shippoku cuisine features dishes heaped on plates on a round table for sharing. Generous portions of local ingredients are used. It is a tradition of Nagasaki typical of its international flavor, embodying essentials of Japanese, Chinese and European cuisine.

Castella

Originally brought to Nagasaki by Portugese missionaries in the 17th century, castella is a sweet, moist sponge cake. The recipe was reworked by people in Nagasaki to make it the Japanese sweet so familiar across Japan today.
Encounter the mixed culture in person at a festival
The unique culture of Nagasaki was created through the exchange among Japanese, Chinese and Dutch culture. It has changed across the centuries but remains firmly rooted in the lives of the people here. To fully appreciate the world of Nagasaki culture, do not miss the opportunity to take part in a festival.
Get out of town and visit these choice spots
Take an extra step away from the city and you will be immersed in natural landscapes. The sea stretches out to the horizon where the sun sets over small islands. A feature of Nagasaki City is the sheer number of attractions to be found in its outer reaches.
Iojima Island (Island Lumina)

Pint-size Iojima Island, which can be circumnavigated by bicycle in about 2 hours, is a resort island with varied entertainments in every corner. The latest attraction is Island Lumina, a stunningly scaled fantasy forest created with projection mapping.

View more

Nagasaki City Dinosaur Museum

This popular spot is the place to come face to face with the history of the dinosaurs. Nothing beats the thrill of meeting the 13-meter long full skeleton replica tyrannosaurus, the only one in Japan. Do not miss the area for touching real fossils or the open laboratory either.

Nagasaki Penguin Aquarium

This aquarium is unusual globally for its focus on penguins. It boasts around 170 of these eccentric birds. Enjoy the penguins to your heart's content as they go about their lives in the huge pool or on a natural beach.

View more

Sotome area

This area is strongly influenced by the culture of the Hidden Christians and is strikingly rich in nature. It is dotted with tourist sights such as churches and old streets. The sunsets of Sotome are particularly beautiful, likely to remain imprinted on your memory of this trip.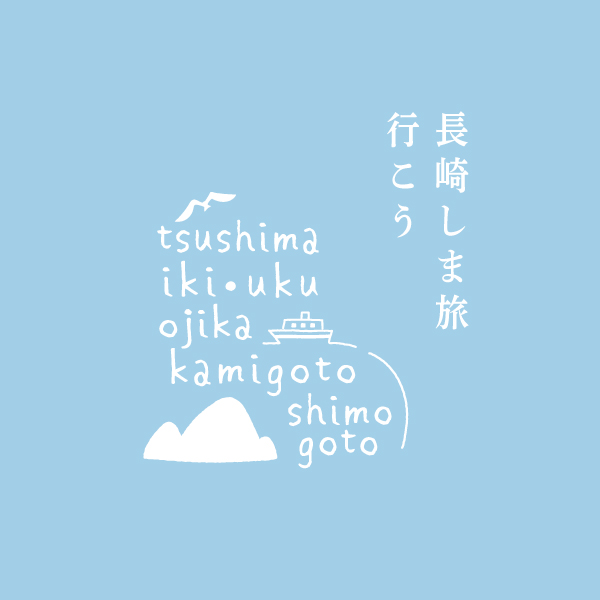 Nagasaki Sightseeing Ticket
Don't miss this opportunity to travel around nagasaki city at a great price! 
Details
SHARE