Oni no Ashiato (Ogre's Footprint) (In Makizaki Park)
(おにのあしあと(まきざきこうえんない))
A superb view of a ogre's footprint?
Added to "My Favorite" list Remove from your list Add to "My Favorite" list
3009

views
This is a popular spot with a superb view that is said to be of a footprint made by a demon planting his feet in order to save a whale. This large hole with a circumference of 110 meters was created by nature over many years. It has become a famous fishing spot and many anglers visit. It is said that there are two footprints because the large demon straddled Iki Island. The other footprint is thought to be on Tatsunoshima.
Learn more via audio guide

音声を再生するには、audioタグをサポートしたブラウザが必要です。
---
Some other rock formations in this area resemble a gorilla, a frog, and a heart. Visitors can also enjoy looking for other interesting sculptures of nature here.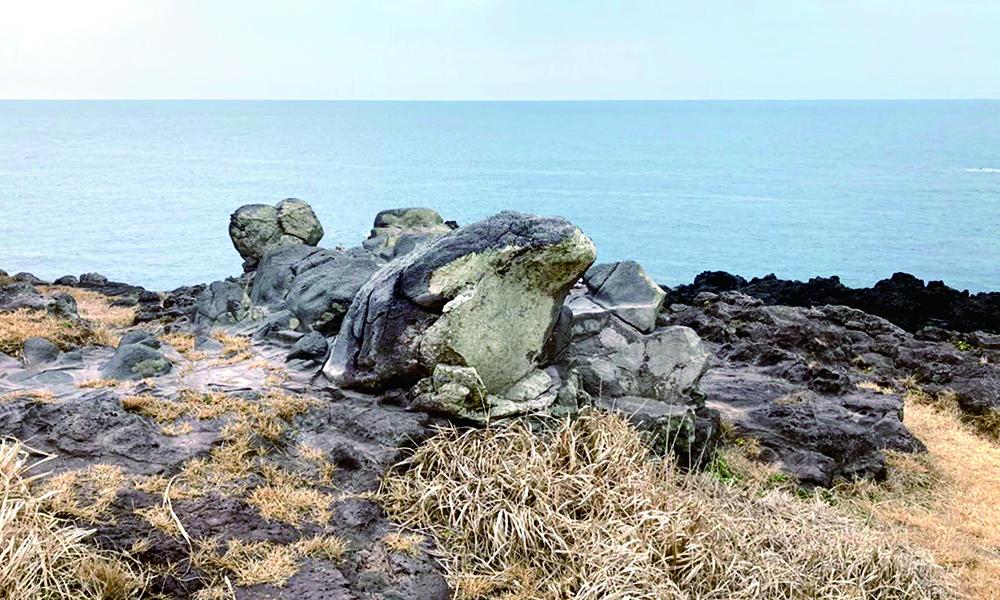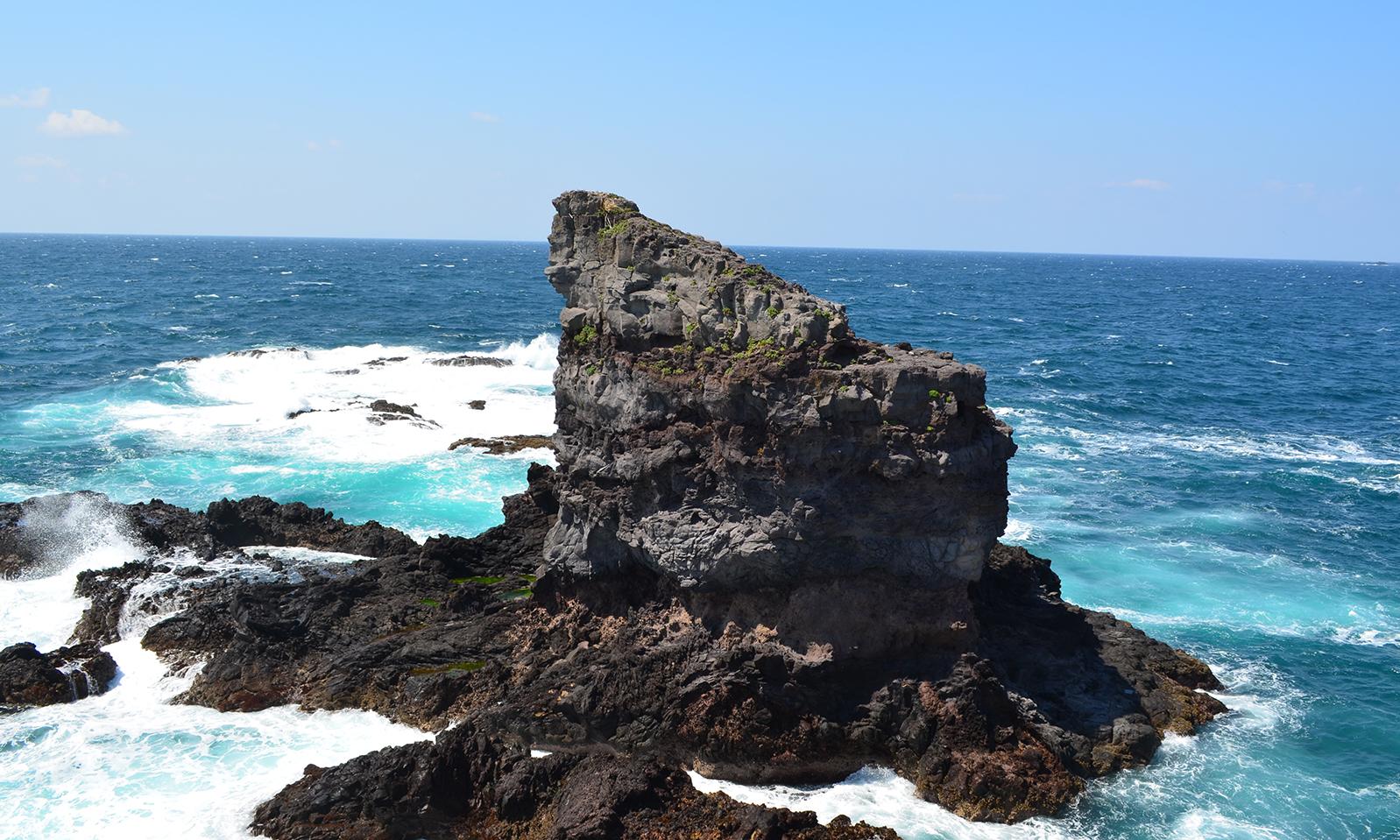 The other footprint(Tatsunoshima)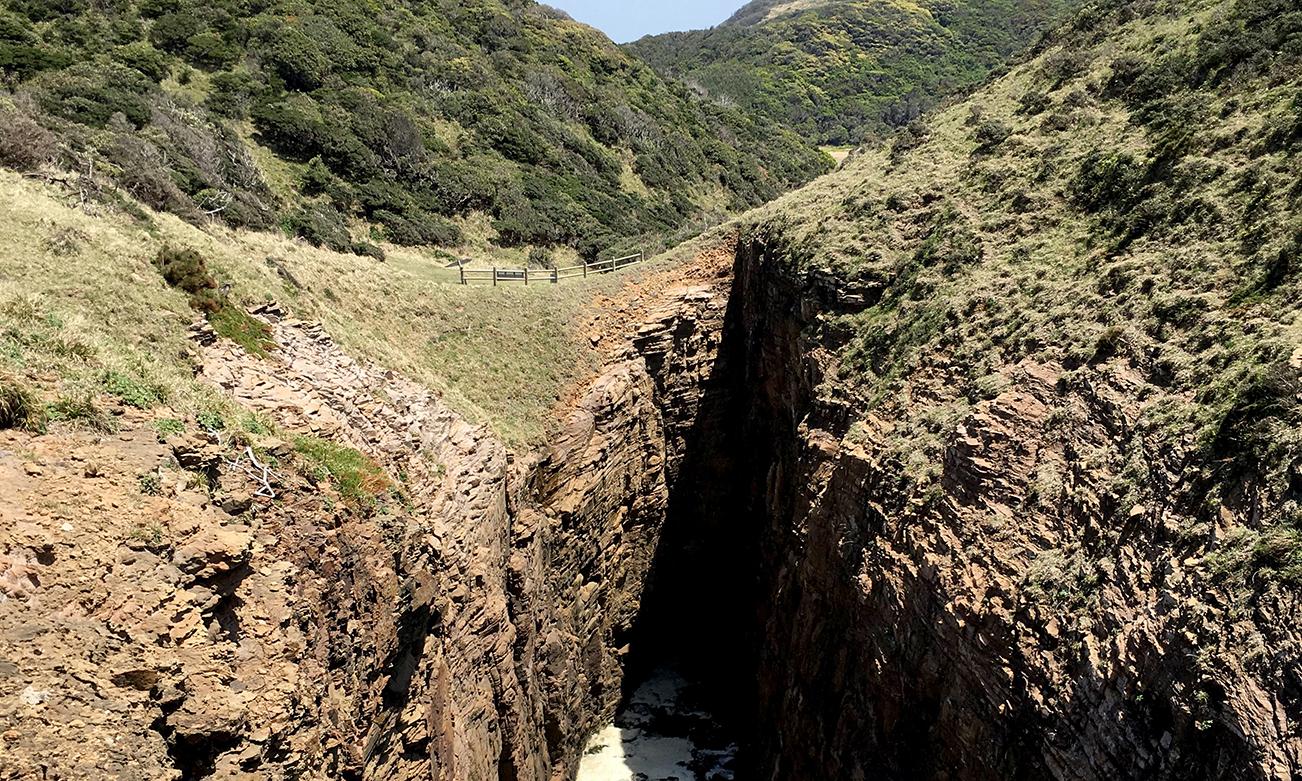 SHARE