Added to "My Favorite" list Remove from your list Add to "My Favorite" list
1225

views
This guardian shrine of Katsumoto Town was built over 1,300 years ago.
Empress Jingū from Japanese mythology is enshrined here, and historical sites associated with her are located nearby.
The front gate and stone walls that surround the shrine pavilion were donated by the Sengoku period warlord Katō Kiyomasa (1562-1611). Another warrior named Nabeshima Naoshige (1538-1618) gifted the rear gate engraved with his family crest. The chōzubachi (a water basin for ritual hand-cleansing) on the shrine premises is a giant tridacna clam given by the Pacific island nation of Palau.
Learn more via audio guide

音声を再生するには、audioタグをサポートしたブラウザが必要です。
---
Empress Jingū is known familiarly in Japan as the goddess of victory and safe birth. One legend describes how, in the latter half of 332, the empress led an invasion to conquer the Kingdom of Silla on the Korean peninsula. On the way to and from this expedition, she stopped by Iki and built a temporary palace here, and this was abandoned after her final departure. But a mysterious phenomenon occurred in which something shining kept emerging from the ocean, so the villagers dedicated a mirror at the site of the palace and venerated the empress as a deity, which is how this shrine came to be.
According to another story, Empress Jingū brought back 101,500 enemy heads and buried them in a hole in the beach, over which she built a shrine repository, which then became Shōmogū Shrine.
Also nearby stands the Amidadō, a Buddhist pilgrimage site. In this place and its surrounding area once stood a grand, state guest house that was used to welcome members of diplomatic missions from the Korean peninsula to the Tokugawa shogunate. It is said that each visit comprised around 500 members, who were accompanied by 800 guards from Tsushima Island whose job was to guide the envoys. Twelve such immensely costly roundtrips were made from 1607 to 1811. Of these delegations, 11 docked and lodged at Iki on their way to Edo, the seat of the shogunate and present-day Tokyo, and 8 were hosted again on their way home.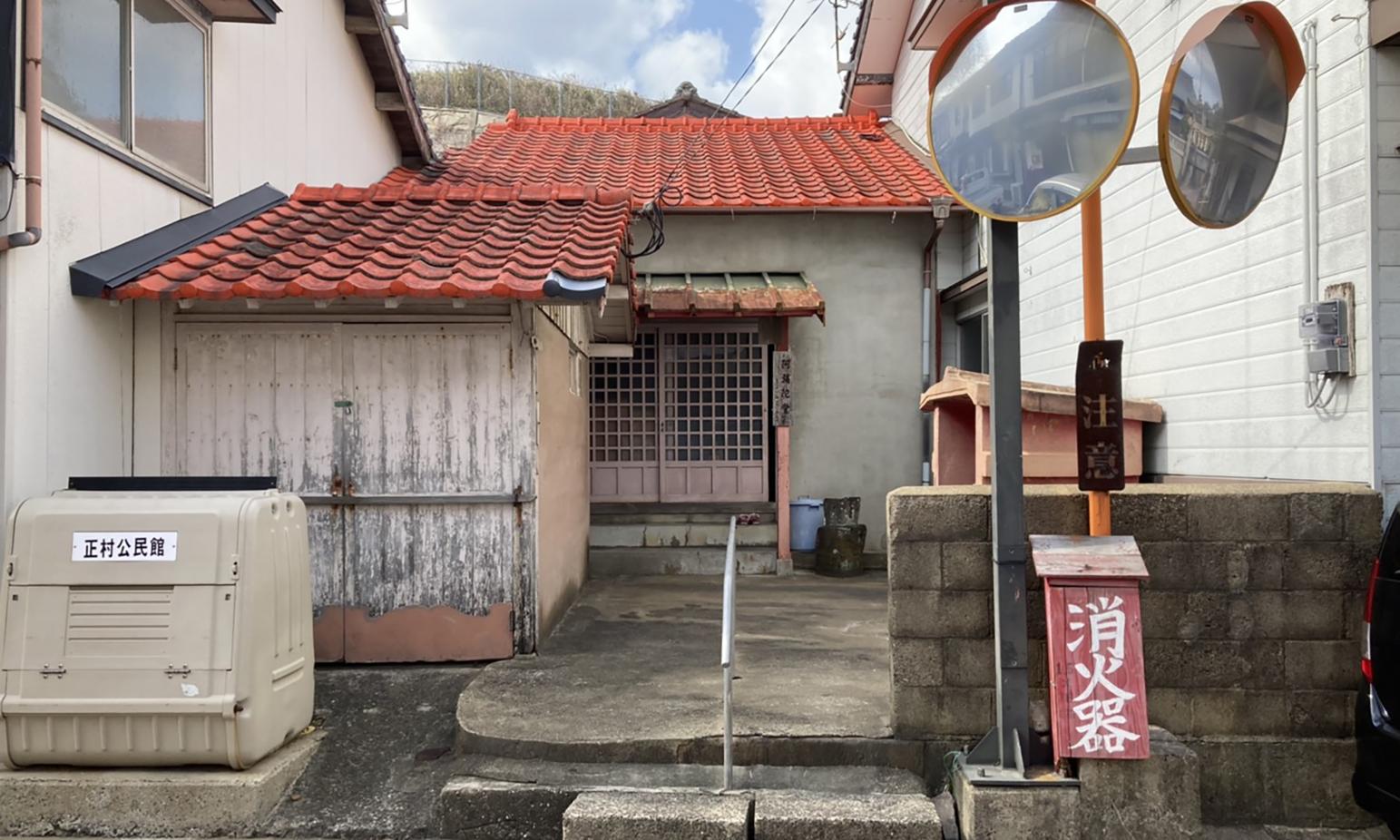 SHARE