Tatsunoshima Swimming Beach
(たつのしまかいすいよくじょう)
Amazingly clear sea! A swimming area on an uninhabited island!
Added to "My Favorite" list Remove from your list Add to "My Favorite" list
2176

views
There is a swimming area on Tatsunoshima - the only uninhabited island in Iki. A stunning white sand beach curved in the shape of a bow and a very clear sea extend out here. This island is accessible by boat. It bustles with many tourists because the number of services to the island increase from around mid-July to the end of August. Pleasure boats that take you around the island also operate outside the summer season. Accordingly, you can savor the cliffs, caves and other nature here.
Multilingual maps are available at the Tourist Information Center.

https://www.discover-nagasaki.com/en/featured-topics/tatsunoshima
Learn more via audio guide

音声を再生するには、audioタグをサポートしたブラウザが必要です。
---
Tatsunoshima is an uninhabited island located about 10 minutes away by boat from Katsumoto Port on the north shore of Iki Island. It is designated by Japan as a Quasi-National Park Special Protection Area with a likewise nationally designated Natural Monument called the Tatsunoshima Coastal Plant Community. One famous plant is called haibyakushin in Japanese, which has the scientific name, Juniperus procumbens.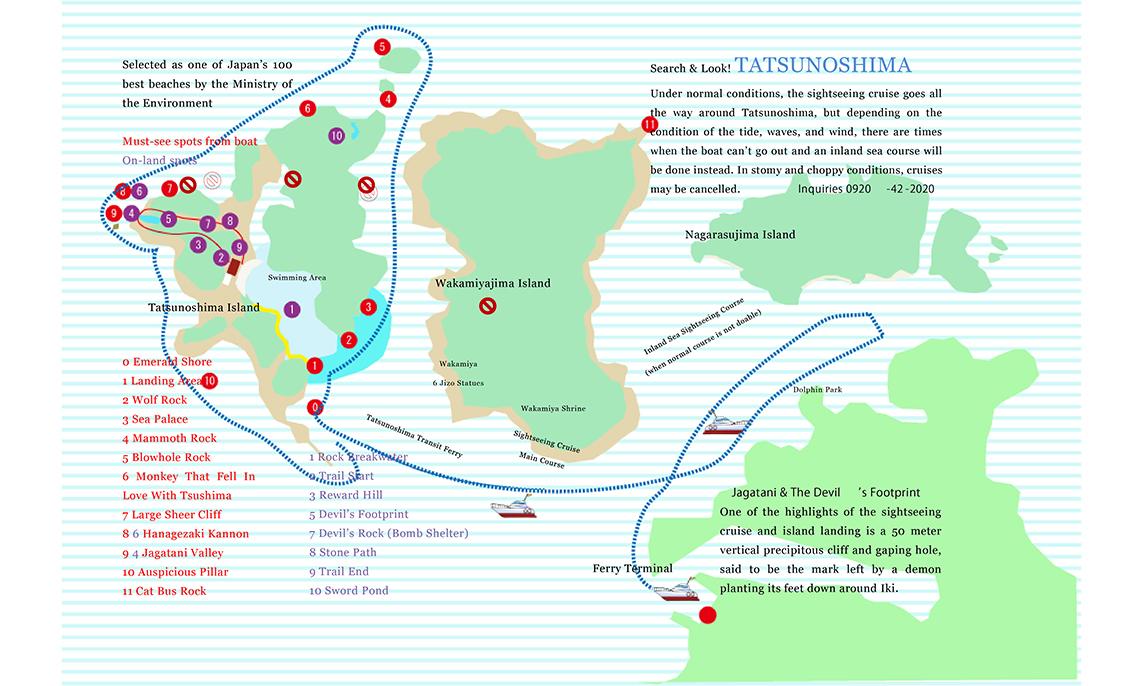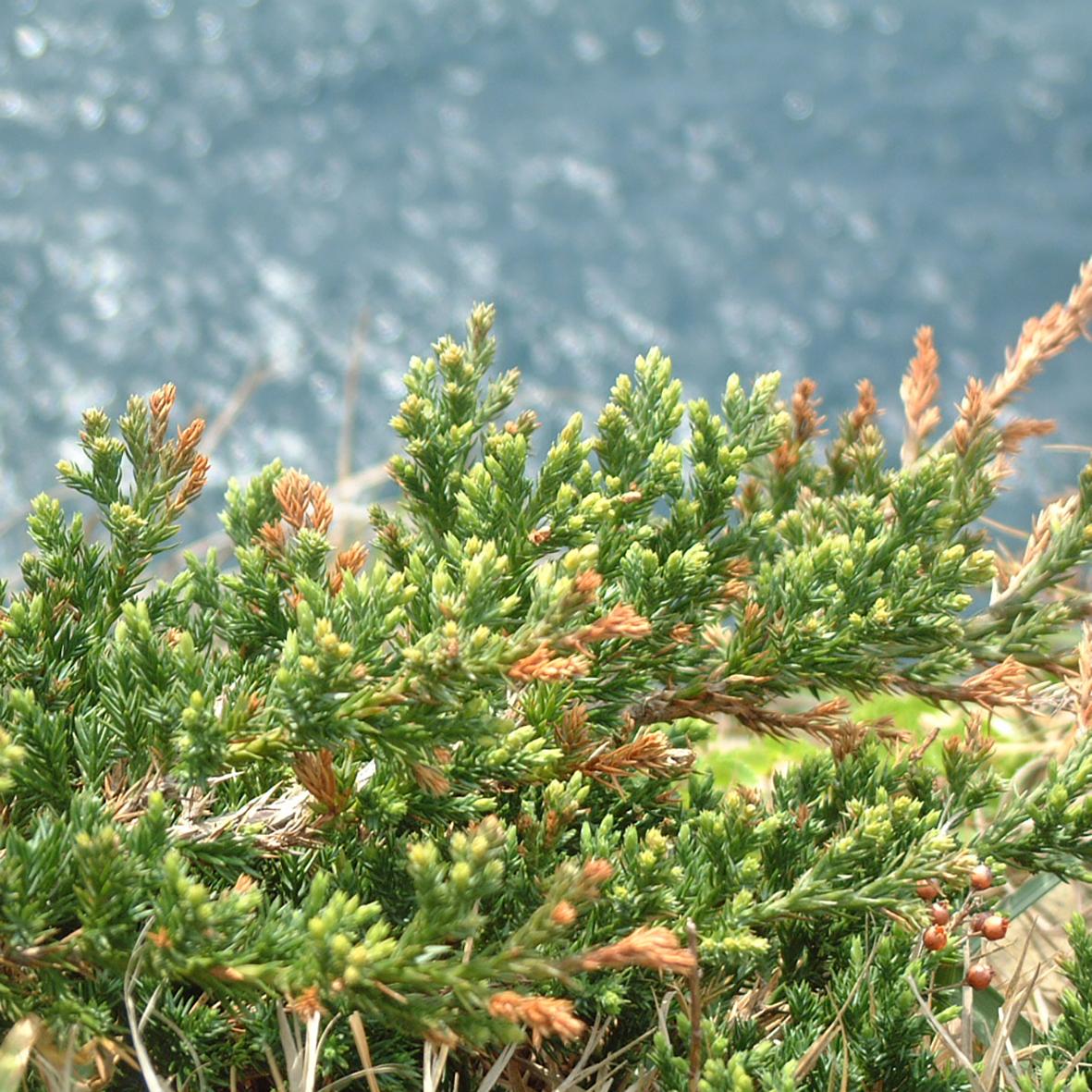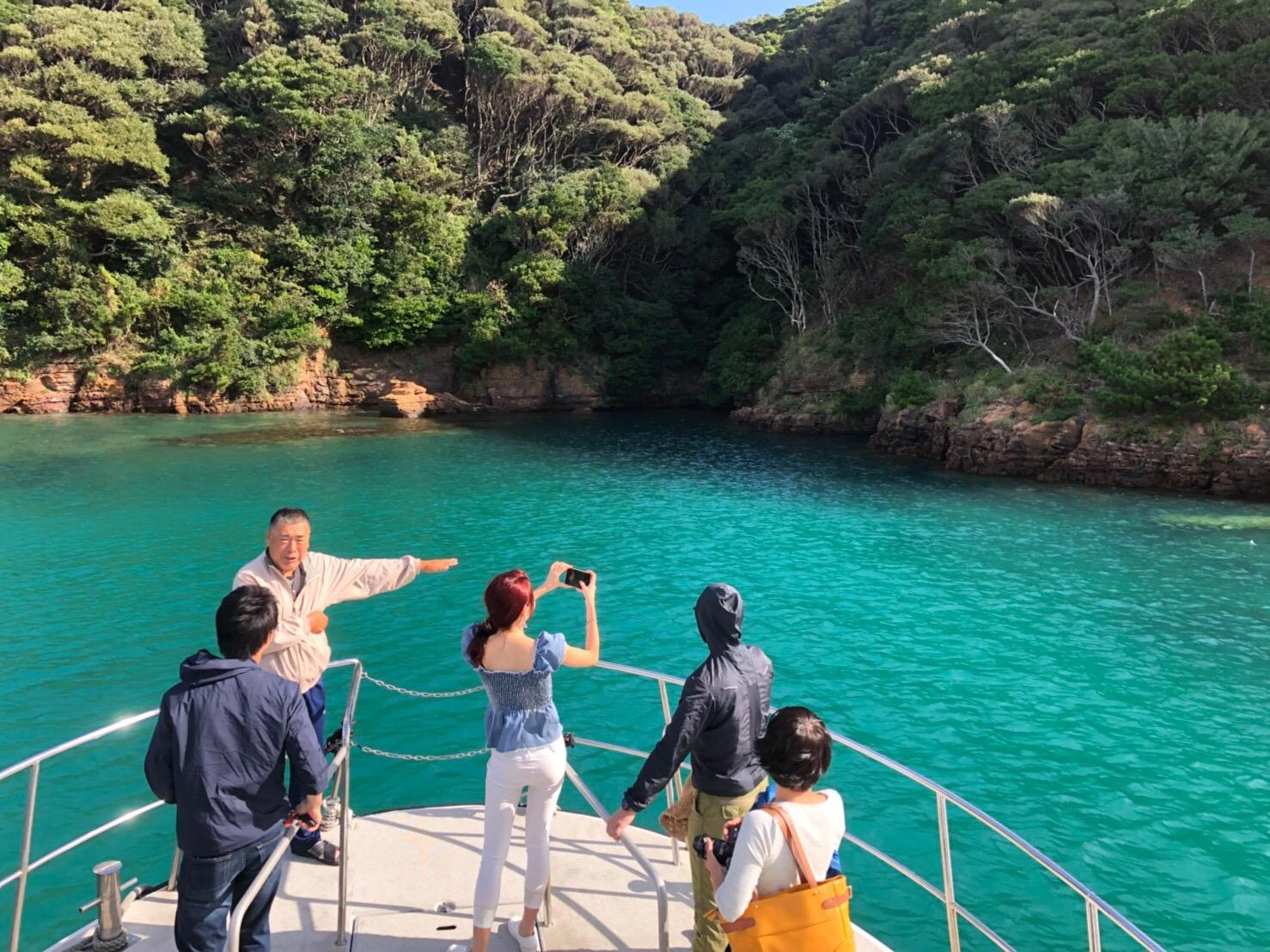 SHARE